blog
Dorm room decorating tips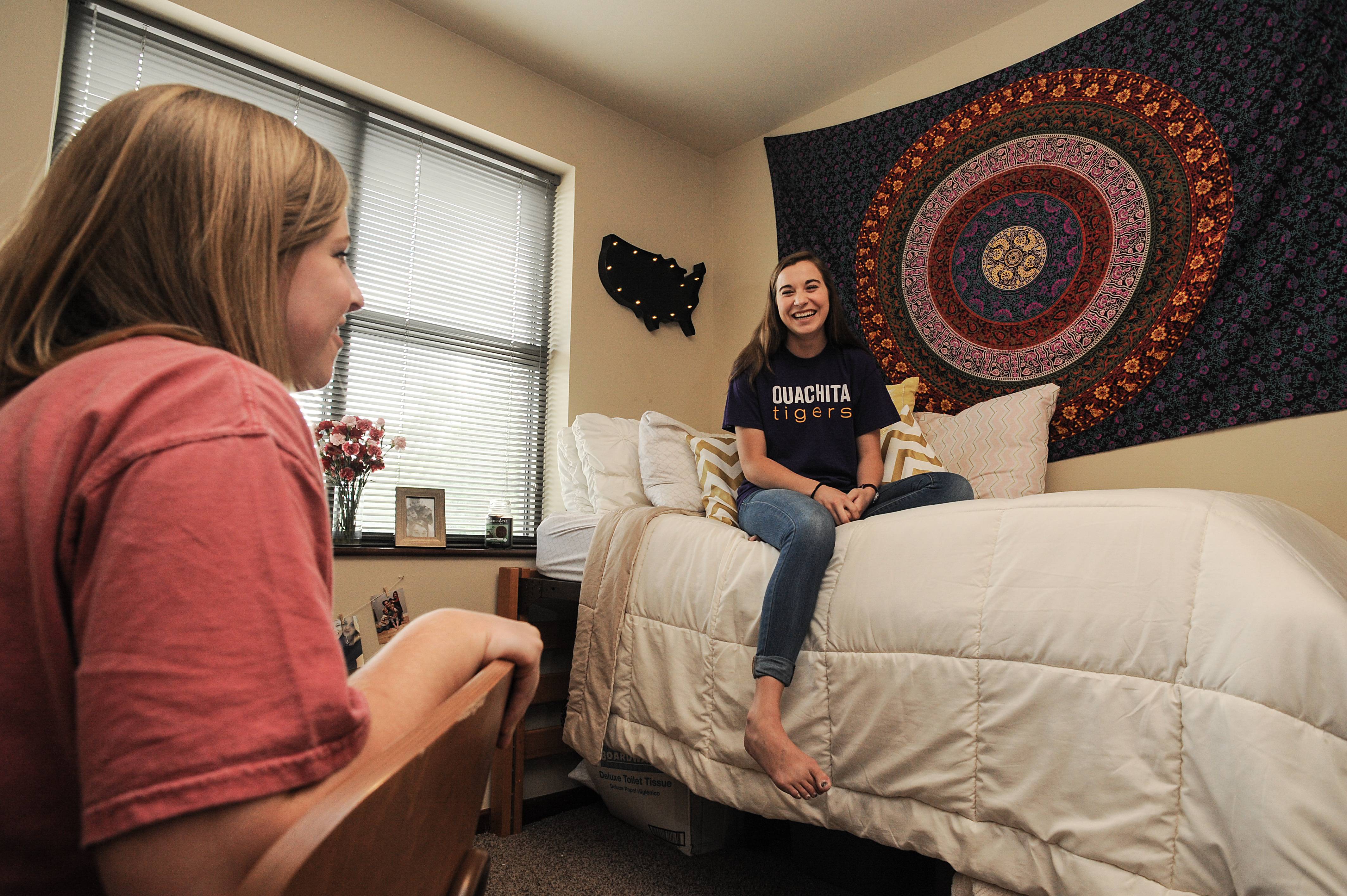 July 22, 2019 - Sarah Davis
If you're mentally preparing to move-in to your dorm here in the next few weeks, it's likely you've thought about how to decorate your new room. And it's worth the thought ... you don't want to be a month into the semester and your room not feel like home. I've been there. The generic wall colors, the clunky furniture and fluorescent lighting does not scream cozy. But, you're also in college now and have little money to renovate a room you'll move out of in May.

Maybe you are coordinating with your roommate over the summer about how you want your space to look, or you're waiting to move-in before you decide how to decorate. Either way, here are 6 reasonably-priced decorating tips that will transform your temporary room into home:
Get an area rug. This is one of the more expensive items, but it does wonders. An area rug is the easiest way to make your room feel cozier. Rugs will pull your entire room together, and they provide a warm texture to your floor. They also absorb any noise, which will make your downstairs neighbor your friend.
Hang curtains. Another basic decorating tip is hanging curtains in your dorm room. This brings a splash of color and adds height, texture and dimension to your room.
Add lights. Mood lighting like Christmas lights and lamps create a cozy atmosphere. It's tedious to string them in your room, but it makes late night studying (or Netflix watching) way more enjoyable.
Invest in tapestries. Whether they are patterned or landscaped, tapestries add a bold look to your room by covering up the plain walls. Tapestries allow you to show your personality with different designs like: mountains, elephants, mandalas, pineapples and more. This can make a huge difference in your room.
Personalize with a gallery wall. Another great way to cover up a blank wall is with a collection of art pieces. A mixture of sizes and art types really makes a bold statement. Any home décor store will sell metal signs, canvases and wooden art; they usually have a good sale. For a cheaper option, have a fun DIY night with your friends. Paint your own canvases or make your own string art. To personalize your gallery wall, add your initials and print out photographs.
Go green. Plants can add a new texture and life into your room. If you can't keep a plant alive, go for succulents; they don't need too much attention. If you are like me and can't even keep a succulent alive, stick with fake flowers. No one has to know.


By Sarah Davis, a 2018 mass communications and Christian studies/Christian ministry Ouachita grad from Beebe, Ark.
You Also Might Like