blog
Overcommitted and overwhelmed
Things I wish I'd known before I said "yes"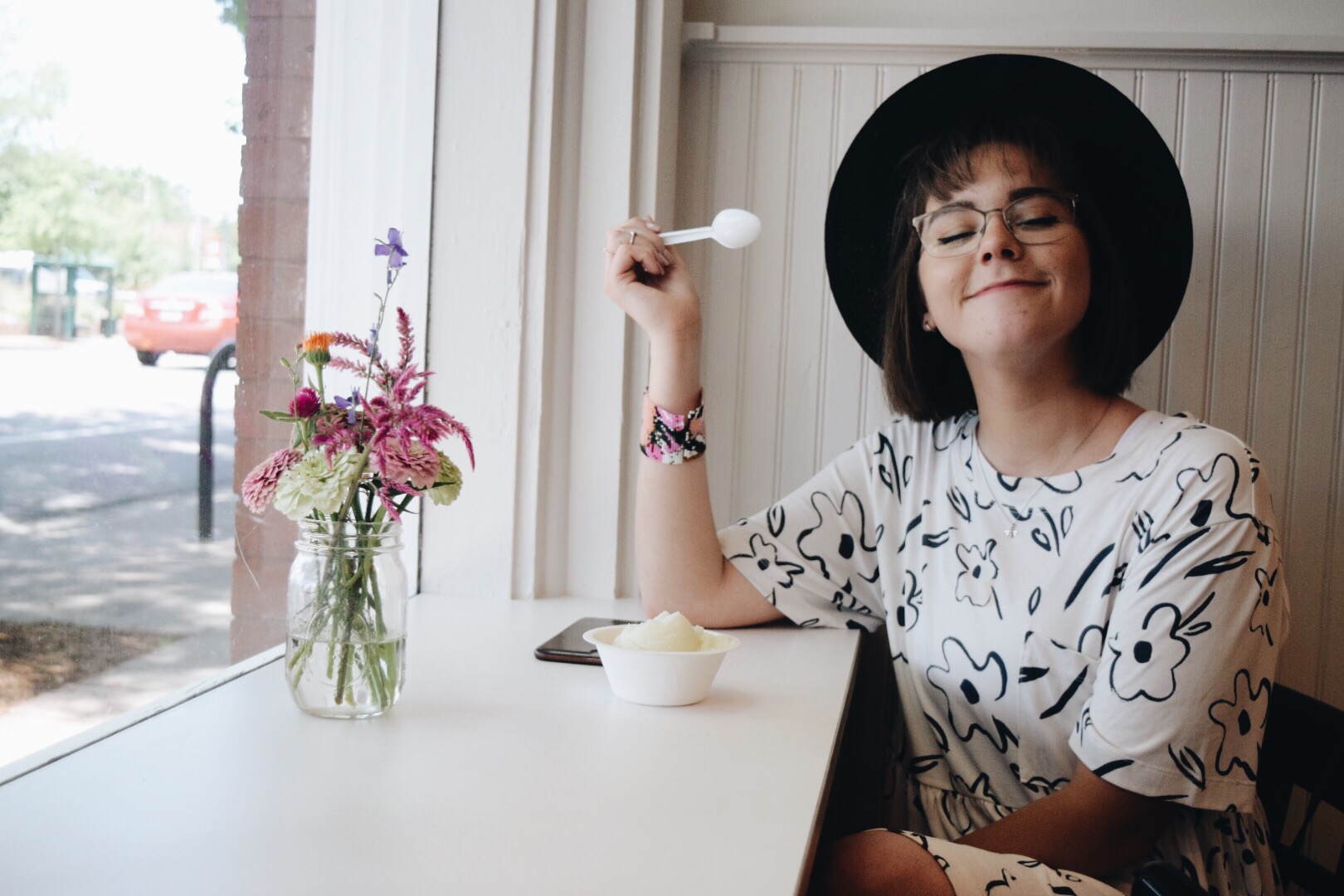 August 26, 2019 - Phoebe Huff
As I write this, I am having my second stress-related breakdown of the day. That was due today? Oops. Oh no, I made dinner plans but now this has come up! I'll ask for a rain check.

Involvement is good – scratch that – involvement is great, and one of my personal favorite things about Ouachita Baptist University. There is something out there for everyone! My mistake was taking that as, "I am the someone for everything." Ha, nope. Maybe it was slightly a delusion from sleep deprivation, but I really thought I could be involved in everything I wanted. I just never stopped to think what I needed to fill my time with. I was shocked to find myself, in my junior year, going through this crisis of complete and utter chaos.

The most humbling experience of my semester was trying to do everything and not being able to do any of it well. Coming off an incredibly busy, fast-paced summer, school started back, and it hit me like a ton of bricks. Two jobs, leadership positions in three organizations and a full course load mixed with being human and needing some semblance of social time, alone time and sleep, I found myself running around until I literally passed out. Looking back at where I am now, I have had to re-evaluate everything. For example: how quitting is a lot harder than choosing not to get involved.

As I make some tough decisions, here are a few things I wish I had known to possibly avoid over-committing.
First, being involved doesn't look the same for everyone.

Being part of the community does not require a title or being involved in an organization that carries a lot of responsibility. While this traditional route of involvement can allow you to work with others for events and give you standing, it is not necessary. Find a place in the community that you enjoy – especially if you are already juggling a job or major that is stressful and time-consuming.


Second, if you are involved in everything, your heart and energy can be too divided to make the impact you want.

Learn to prioritize and consider what things are worth your time and energy. (And, yes, schoolwork should be one of those big priorities.)


Third, there are different levels of involvement.

If you decide to get involved in a club or organization, you are going to hear words like exec, steering and member. The levels of commitment can increase based on the position you try to obtain. While some positions require a little more than an hour a week, some positions will require triple that amount. Please be involved in organizations that you love and are passionate about, but loving and leading are two very different callings. It's a matter of knowing how much you can – and want to be – responsible for.


Fourth, having something on your resume AND being able to say that you did an exceptional job don't come as a package deal.

Don't fall into the trap of getting involved just for the sake of padding your resume. You can't just "show up" for these commitments; you have to put in the time and the work. If you don't, you're in danger of burning bridges with your professors, boss, friends or colleagues, and you're cheating yourself of valuable experiences. Leaving college as a mentally and emotionally mature person, with solid friendships, a great education and good references, are far more valuable than having 45 different forms of experience on your resume, anyway.


Lastly, remember to keep things in perspective.

There really is more to college life than boosting a resume or studying an unhealthy amount. Not everything needs to be a massive commitment. Do not waste these four incredible years; enjoy it!
You have to work and figure out the life you want, and it is work. As you can most likely perceive, I am still trying to figure out everything in my life. "Once this calms down everything else will fall into place," is a phrase I have used too often. The more that goes on, the more I see that this is not the case.

Learning to say "no" to something in order to become a balanced person – while difficult – is so, so worth it.


By Phoebe Huff, a senior mass communications major from Jonesboro, Ark.