blog
Ouachita's favorite mascots
The story behind Tripp and Talley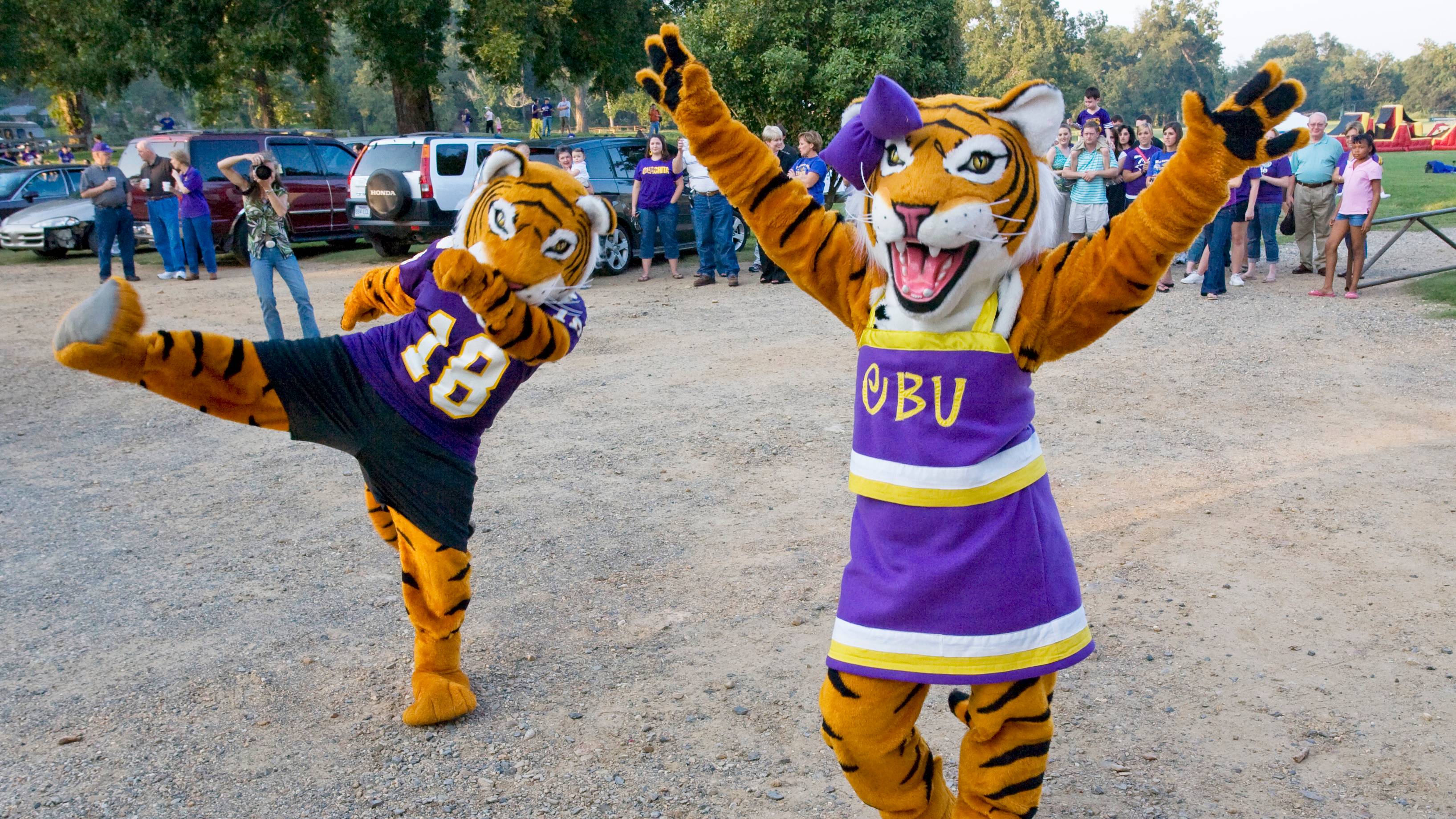 September 03, 2019 - Abby Turner
Tripp and Talley are well-known faces around the Ouachita campus. They are Ouachita athletics' most spirited fans and are loved by many. Have you ever wondered the history behind our furry friends?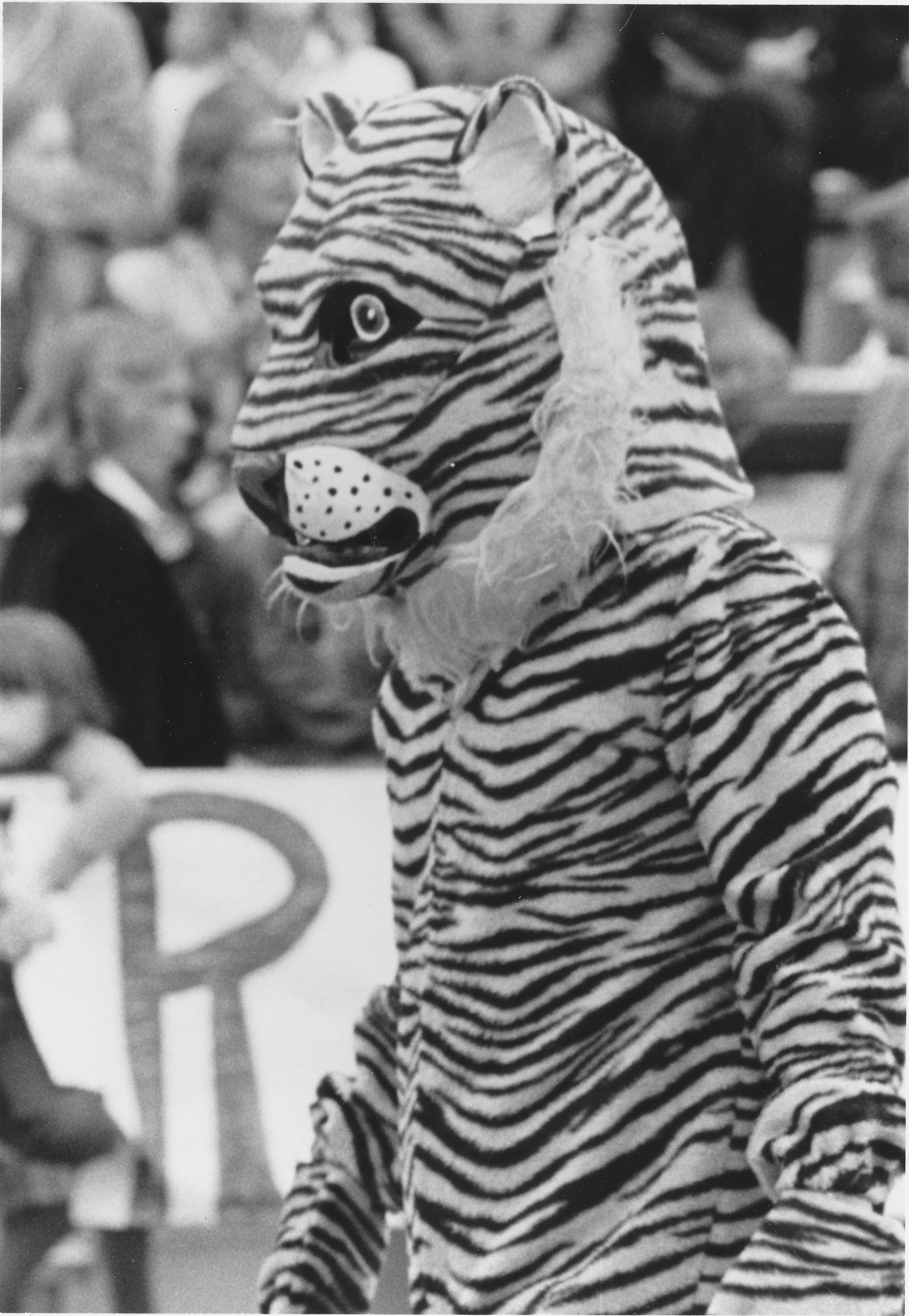 Some of the first mentions of Ouachita's mascot being a tiger are in the 1911 editions of the Ouachitonian yearbook and student campus newspaper at the time, Ripples, with only sketches of tigers in the publications. And, since then, there have been a handful of different tiger costumes.

During the 2006-2007 school year, Dr. Wesley Kluck was named director of school spirit and supervisor to the cheerleaders by Ouachita president Dr. Rex Horne. At that time, there was only one mascot uniform, and it was very rare that anyone volunteered to put it on … until Alan Greenwood. Greenwood is a 2008 Ouachita graduate who now serves as associate pastor to students at First Baptist Church, Arkadelphia.

Describing it as a last minute decision, Greenwood said, "It was a challenge, and while I had no experience or prior desire to look into it, I kind of saw it as my part to get people excited at Ouachita sporting events."

The time of Greenwood's reign as mascot was also the beginning of Coach Todd Knight's winning streak for the football team. Since 2008, Ouachita football has had a winning record every year to date – the longest streak of any college team in the state!

"To experience that early success and see the school pride that students were beginning to develop was special," Greenwood said.

Greenwood described his memories as the mascot as fond ones. Although he had never planned on trying out to be the mascot, he had a lot of passion for Ouachita.

"I grew up watching Ouachita sports in the stands, dreaming about an opportunity to one day be on the sideline for Battle of the Ravine," he said. "Who knew it would come true – just in a different type of uniform?"

Not long after, student Abby Turner – later a 2011 Ouachita graduate – decided that she wanted to be a tiger mascot, as well. This sparked the idea to have a girl tiger. During the tailgate before a home football game, a 4-wheeler pulled up with a wrapped present with the newest mascot.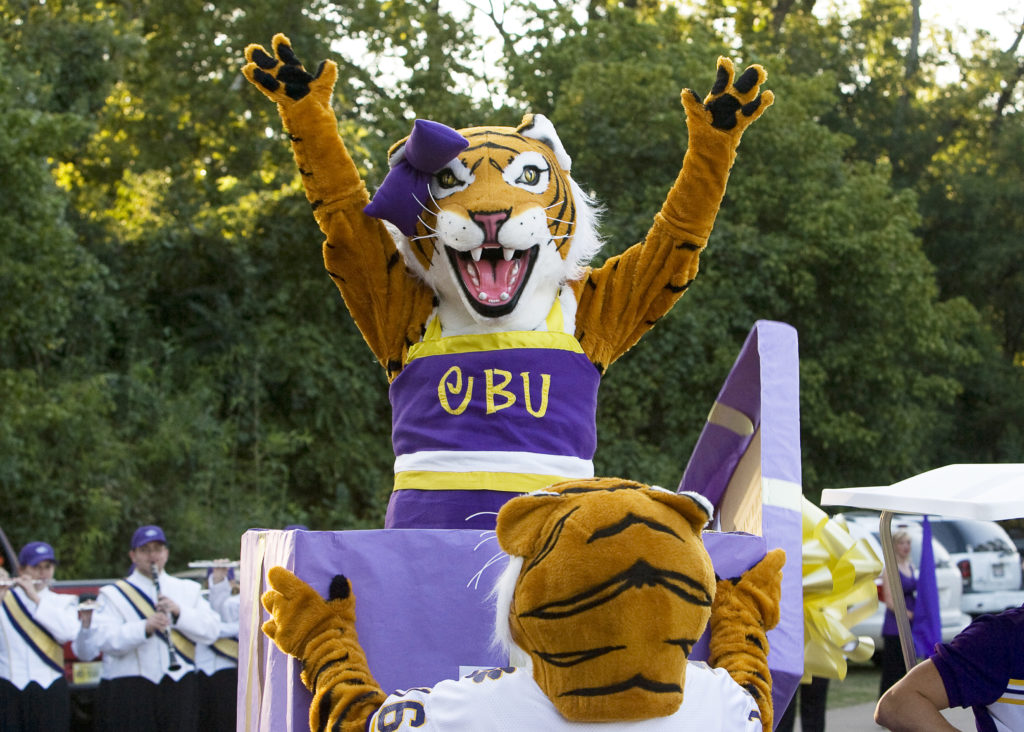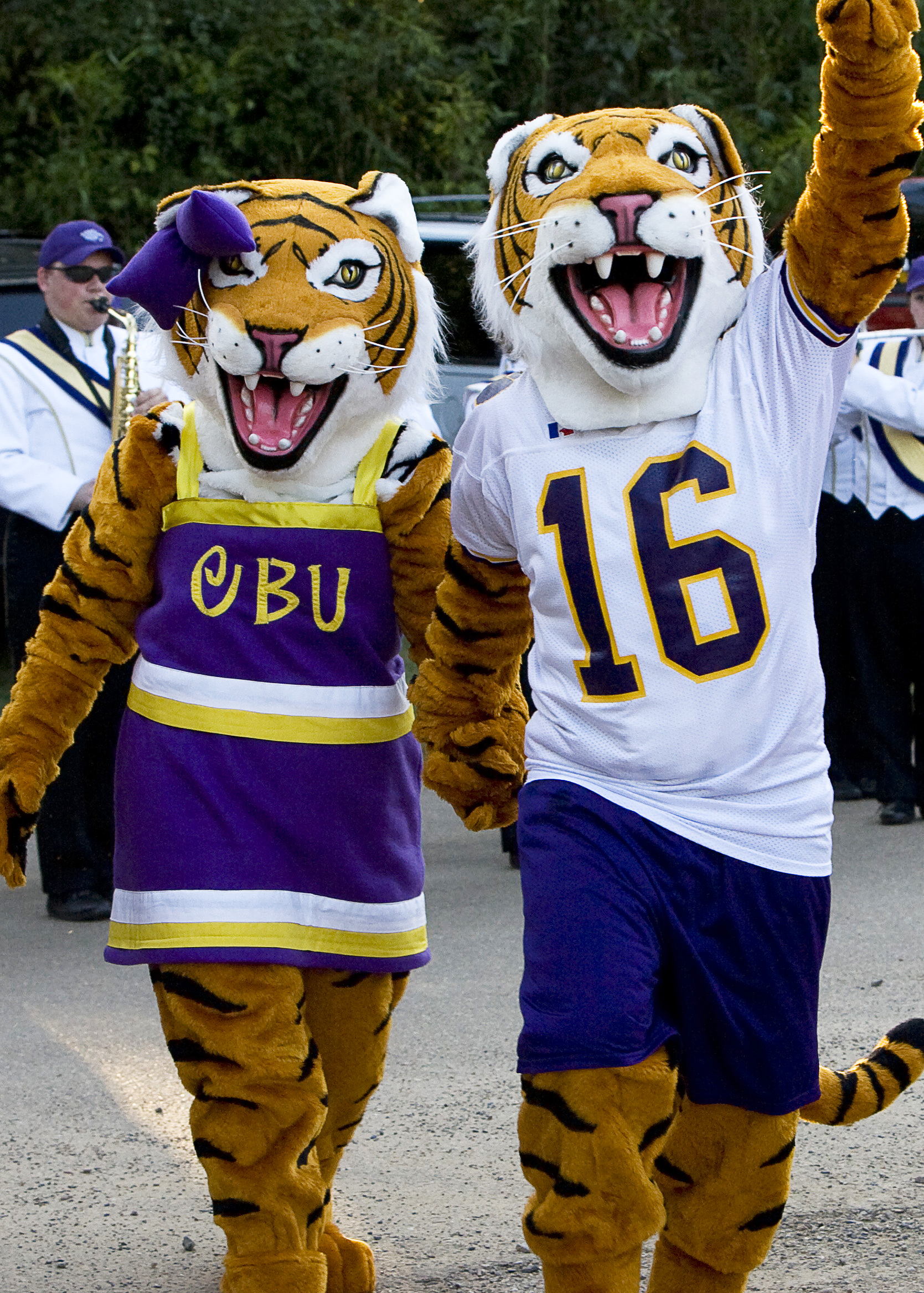 "There was a lot of excitement the day she was revealed," Dr. Kluck said.

The first names for the mascots also were given by Abby.

"She named them Tripp, to trip-up our opponents, and Talley, because we will tally the score," Dr. Kluck added.

Today, Tripp and Talley are considered members of the cheer team. They tryout with the cheerleaders, practice with them and encourage school spirit at athletics events and pep rallies.

You might be asking yourself: What is the criteria is to be a tiger mascot?

"It's usually someone who is full of energy, animated and creative," said Dr. Kluck. "And, sometimes, it's surprising because people are different when they get in that costume. They go crazy!"

By Abby Turner, a junior communications & media/strategic communications major from Arkadelphia, Ark.