blog
Test your best
5 standardized test-taking tips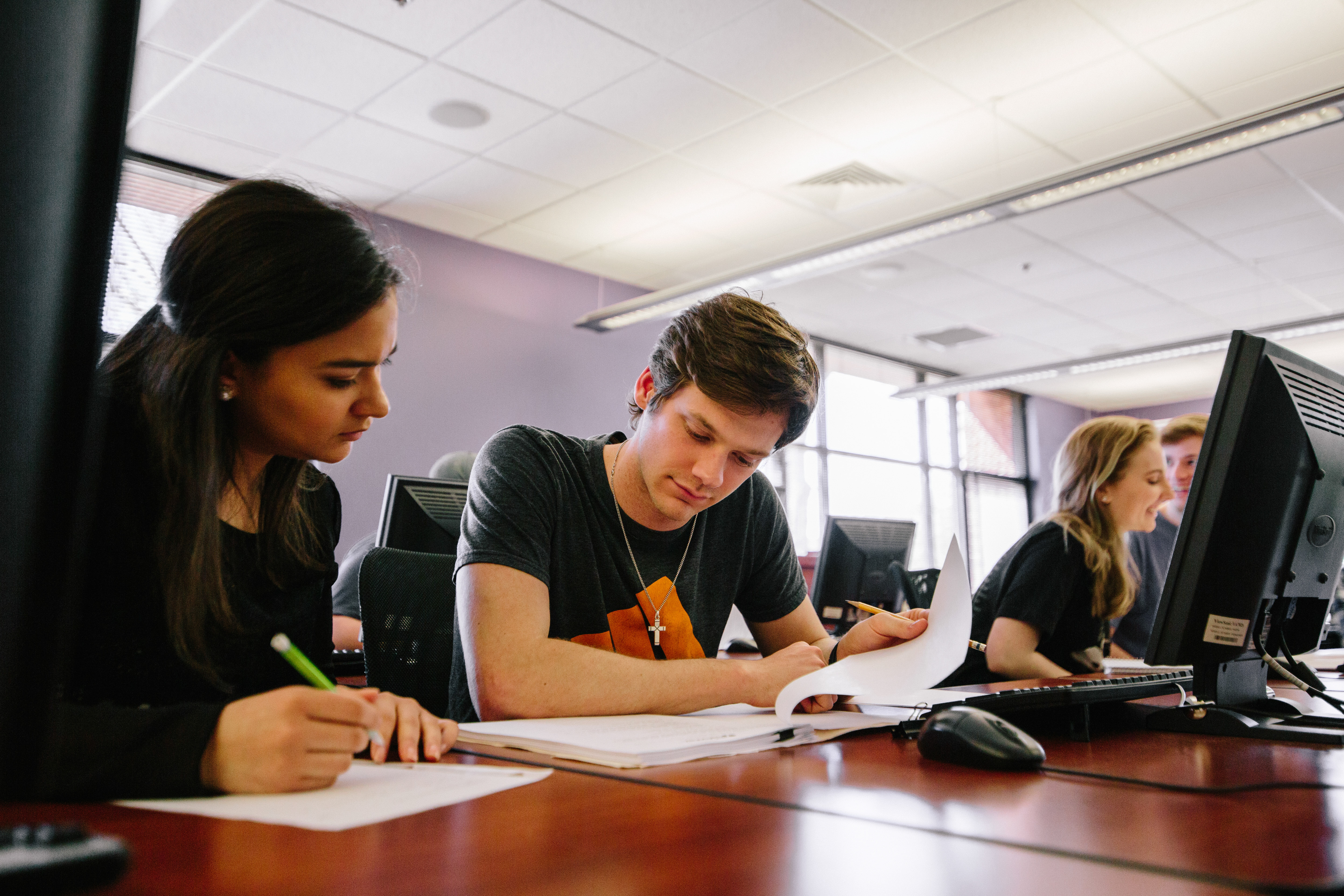 September 18, 2019 - Adam Wheat
Standardized tests are … well … standard in the college process, but your score is a huge factor in college acceptance and scholarship decisions. While it may not feel fair that a test affects so much, you want the results to show the very best that you can do.
If you're unsure of how exactly to test your best, you're off to a good start by reading this as you look to improve! Here are some tips that can help.
Tell yourself the right story. Don't say, "I'm bad at math/writing/taking tests." That's just a self-fulfilling prophecy, an excuse to let yourself fail rather than to prepare. Instead, tell yourself, "I am a hard worker." Then when the ACT/SAT or scholarship applications require hard work, you – the hard worker – will do it. (For more on applying to scholarships, see my previous post.)
Be consistent. Think about how you generally take tests. You spend the whole semester learning the teacher's expectations and his/her tests so that you can make a good grade. The ACT/SAT requires the same type of learning. So, grab some free practice tests, and don't just take them once; read through them every week. Start doing this ASAP (junior year is ideal) so that your brain has plenty of time to develop a mental filing system for what you are learning in high school and how you will need to access it for the standardized test.
Play hard. Exercising or doing something fun rather than studying may sound counterintuitive, but studies have linked both exercise and creative activities to better cognitive function. Exercise releases important chemicals, and creativity helps you connect the dots between seemingly disparate ideas. So don't just play a sport – play in the band. Or alternate between painting and jogging, or be in a choreographed musical. You'll be exercising your body and your brain!
Rest. You've probably heard it a million times: if you want to maximize your performance, particularly on standardized tests, then you need sleep. BUT, good sleep doesn't mean just the night before. Studies show that young adult bodies need 8-9 hours of sleep per night on average, so if you have starved your body of rest for days, then one night isn't going to be enough to satisfy the hunger. Go to bed early every night the week before the test!
Eat well. Your idea of a good breakfast might be a banana and some cereal. You know what that really is nutritionally? Sugar. You know what your brain runs on? Not sugar. AND not caffeine. So no coffee, no energy drinks, no sodas. Get yourself some eggs and bacon. Protein. Or, if you're not a meat eater, a protein shake. Students say they feel so much less tired just from drinking one of these before a big test (and at the break, if you can) because it gave their brain the fuel that it needed – and actually runs on.
Regardless of how you feel about your academic performance thus far, the first step to improving is recognizing honestly how your personal habits are contributing to or hindering your success. While I can't guarantee that you will get the score you want, I can assure you that these are practices that can help as long as you are willing to put them into … well … practice.

By Adam Wheat, a 2010 graduate, who currently serves as Ouachita's guest experience coordinator and an instructor for the Carl Goodson Honors Program
You Also Might Like