blog
Top 10 things to do in nature this fall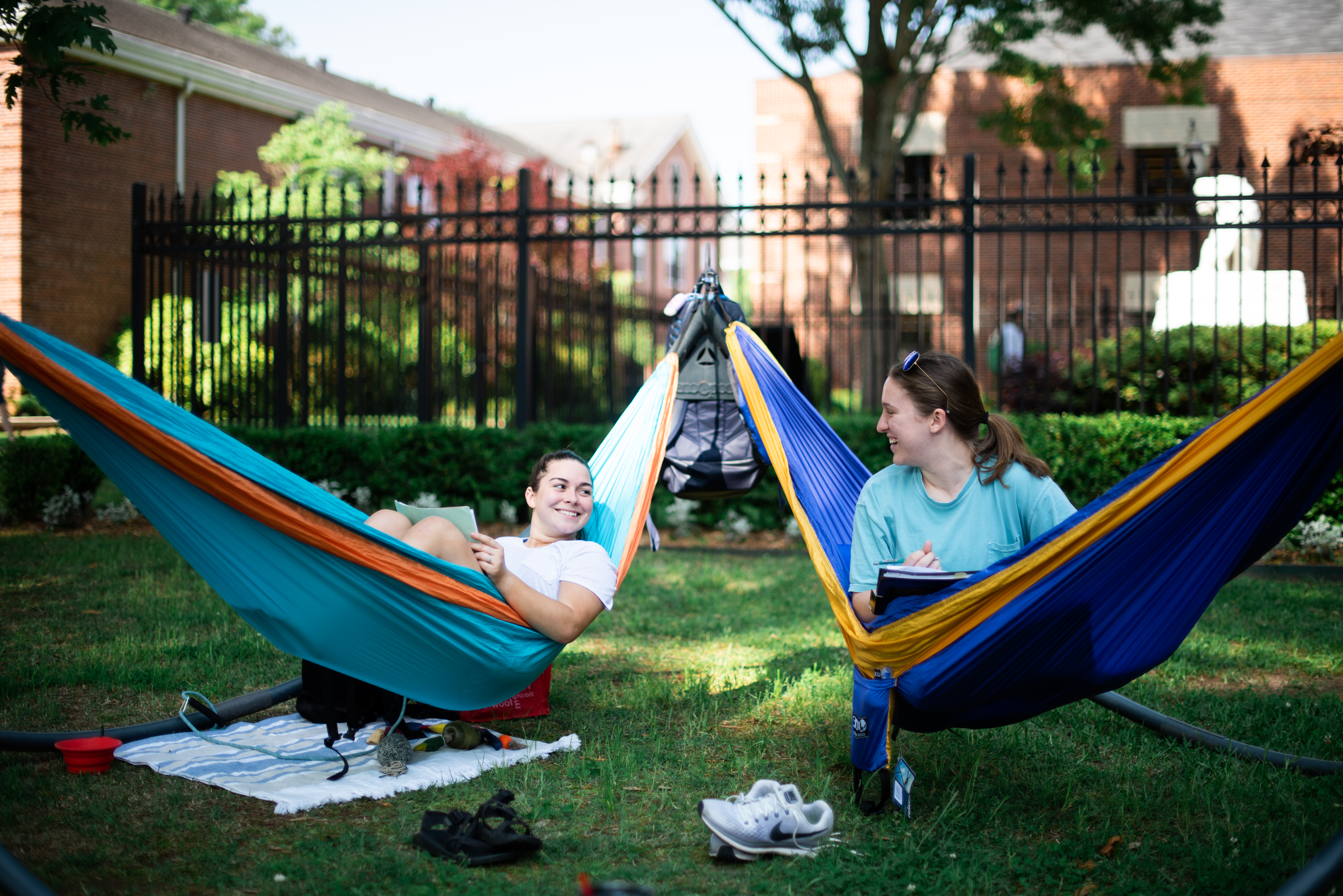 September 27, 2019 - Madison Cresswell
The days are getting shorter, temperatures are beginning to drop and the trees will soon be abundant with brilliant seasonal colors. You got that right, fall is on its way! The season of football, pumpkin-spice and spooky autumn nights. Don't miss out on all the fun this season by enjoying these 10 activities to do in nature!
Take a scenic drive. Fall is the season of colorful leaves and crisp-cool weather. You can ride with the windows down, listen to your favorite tunes and embrace all the warm fuzzy feelings of fall. And Arkadelphia is located at the foothills of the Ouachita Mountains, making it the perfect little town to explore the lively leaves.
Cheer on the boys of fall. Whether you're at the stadium, watching the game at a cookout or on the field leading your team to victory, fall is the best time to come together for football. You can even play a pick-up game or keep up with your fantasy league! No matter how you join in on the game this fall, don't forget to cheer on the Ouachita Tigers!
Go camping. The air is cool, the bugs have gone away and campsites aren't very crowded. It's the best time to get a group of friends together to pitch a tent and get cozy in nature. And Ouachita's Rec Life Office is a great resource. Rent gear for a low price and chat with Shane Seaton to learn his camping tips!
Host a bonfire. There's something about sitting by a fire with friends that makes you cherish fall. It is the smell of the season! From feeling the warmth of the fire to making a s'more or roasting a hot dog, there's absolutely nothing better.
Visit a pumpkin patch. Going to a pumpkin patch with your friends could be the highlight of your fall! Take a day trip to find your perfect pumpkin. Then you can carve or design your pumpkin any way you want and display it.
Hit the trails. Fall is the best season to backpack, mountain bike or take a stroll through the woods. The weather is cool, the leaves are in full color and it's a great break from work and studying. Get out there and explore!
Go hammocking. One of the most relaxing places to be is in a hammock. You can read, nap and really take in the beauty of nature. Give yourself some alone time or hammock with friends!
Hike Pinnacle or Petit Jean. Pinnacle Mountain and Petit Jean are two of Arkansas' most visited state parks. In the fall, they are so beautiful and deserve to be visited, and both are less than a two-hour drive from campus.
Take some pictures. Everyone loves to liven up their Instagram with vibrant pictures! What better way to do that than taking pictures outside in the fall. Grab some friends or be one with the camera and snap some memorable photos.
Attend a fair. Fall is the time to ride Ferris wheels, play carnival games and eat lots of yummy fried fair food! Find a local fair, put on your favorite flannel shirt and enjoy the fun.


By Madison Cresswell, a junior communications & media/multimedia journalism and political science double major from North Little Rock, Ark.