blog
How do I not stress out about a campus tour? #askingforafriend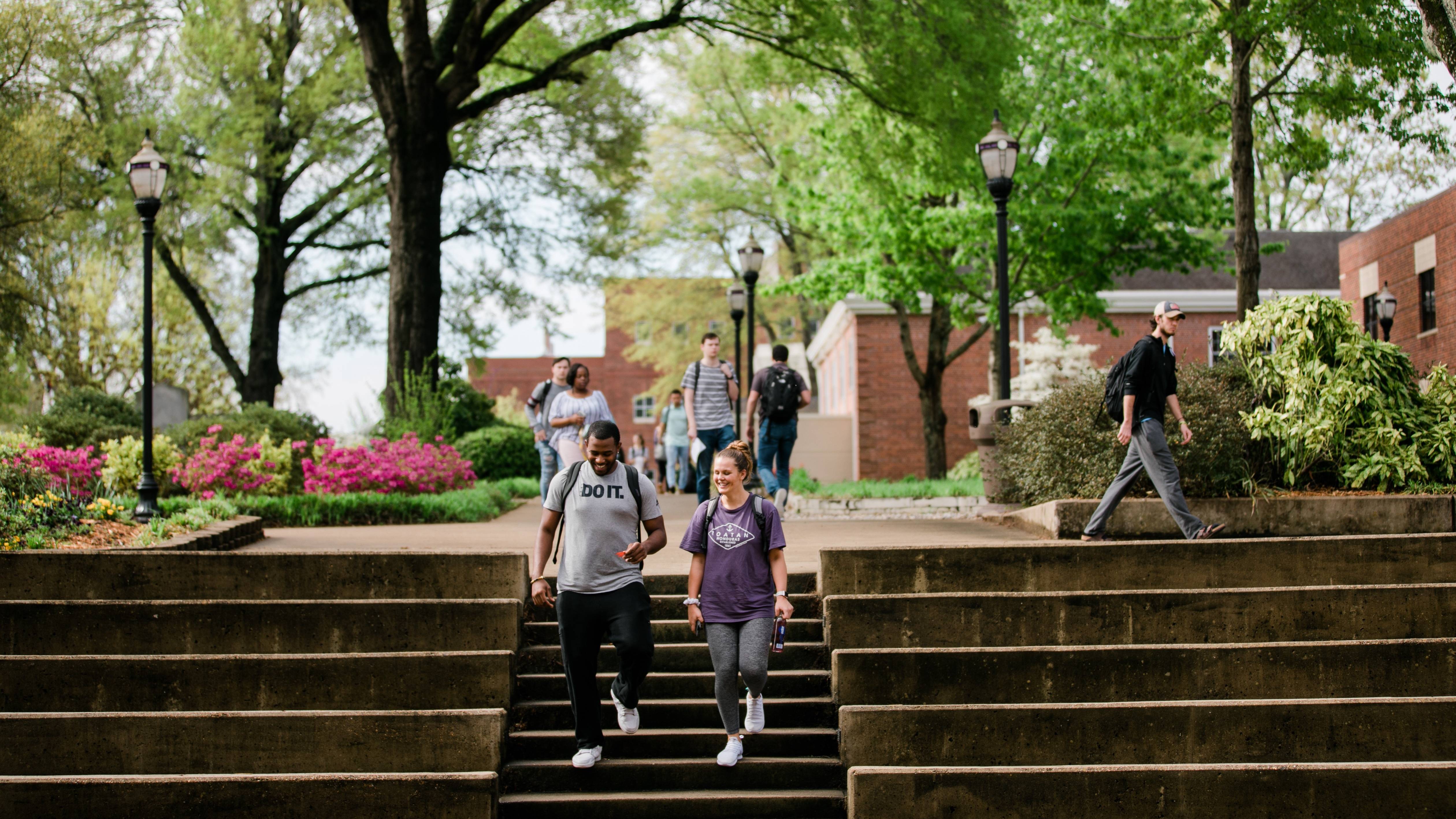 November 14, 2019 - Ashly Stracener
It's the most wonderful time of the year: college hunting season! For some, this time is filled with excitement and joy. For others, it is a little scary and overwhelming, or a mixture of both!
If you're feeling unsure about where to even start with the whole process, check out How do I even begin my college search?
However, if you've already done some research and have a few choices in mind already, then visiting campuses can be the next step on the college hunting journey. Below are six tips that may answer a few questions you have and give you confidence in becoming a college tourist!

How exactly do I plan a tour?
A good rule of thumb is to call the college's admissions counseling office two or three weeks in advance and schedule a visit. This will not only guarantee you'll get a tour the day you visit, but that your hosts will be prepared for you specifically.
As for the best time to plan your tour, it's advisable to visit during your junior year of high school or fall of your senior year. This ensures you will have enough time to consider and make a decision about where to apply before application and scholarship deadlines hit.


What kind of questions should I ask on a tour?
Start by asking questions about what you are interested in, which will help you envision how you might fit in on campus – and know that not all of your questions have to relate to academics. You might also ask about available academic support and career services, honors programs and study abroad opportunities.
Research the school as well and find out some background knowledge which can lead to more specific questions, leading to a more beneficial tour for you! Arriving with a list of questions is better than walking away from the tour and suddenly thinking of questions you wish you could have asked.


Do I need to dress up?
Don't come in your pajamas, but don't feel the need to overdress! You'll most likely be walking a lot for at least an hour or two, so make sure you feel comfortable and confident in whatever you choose! Don't forget to check the weather for the day of the visit, too!


What else can I do other than take a tour?
Speaking with an admissions counselor is a great start! An admissions counselor will not only have a range of knowledge about the college, he or she can also help coordinate with professors in the academic schools you are interested in, perhaps even landing you a seat in the classroom on the day you visit! Your admissions counselor might also be able to introduce you to students in your potential major or who are participating in activities you're interested in.

What if I realize I don't like a school while I'm on the tour?
Wait until that night or the drive home to start forming your opinion. Keep your mind open and experience everything the day has to offer before you begin to make a firm opinion.
But if you truly don't like it, that's okay! Besides, if you don't like it now, you probably won't like it later.


Okay, I've finished my campus visit. Now what?
After you've visited the campus, take a few minutes to write down your immediate thoughts, impressions and reactions from the day. Even if it's just a bulleted list in the notes on your phone, having a few fresh thoughts from the day you tour will come in handy as time passes or you begin to visit other campuses. If possible, try to take some pictures, too; find an iconic campus spot, a pretty background or the college's entrance. Not only will it help you remember what the campus looked and felt like, but it will be fun to look back on these memories one day!

After your guided tour, take a bit of time to walk or drive around the campus yourself. Maybe have lunch in the cafeteria or grab coffee at the local coffeehouse. Go to a sporting event. Observe the students, faculty and staff around you.
Still not sure? If you are still feeling a bit indecisive, it's okay to make a return trip!
Have other questions about attending college? Read more from our #Askingforafriend Q&A series.
By Ashly Stracener, a senior English and communications & media/strategic communications double major from Cabot, Ark.