blog
From the "Ouachitonian": Claire Seale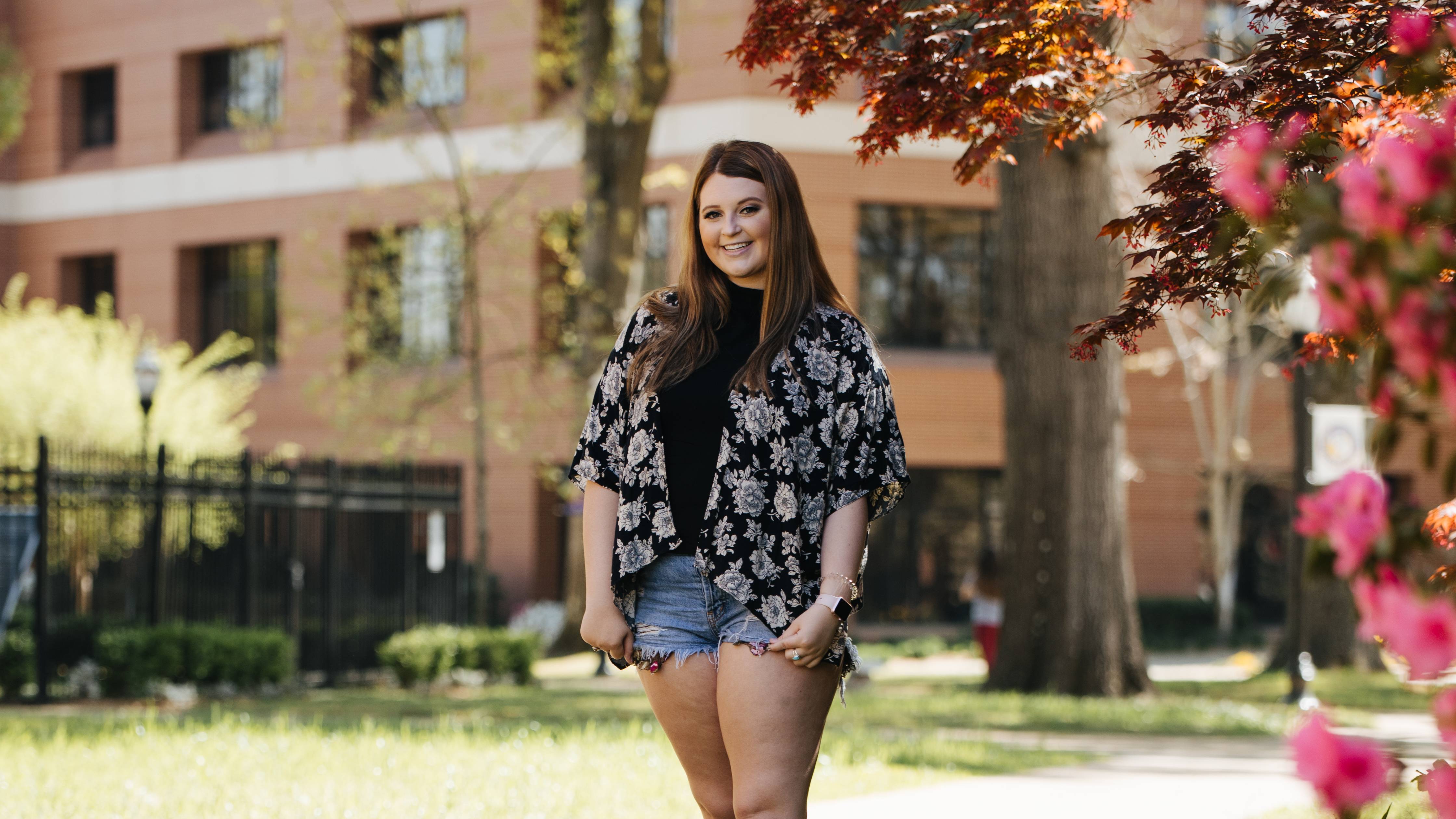 December 30, 2019 - Maggie Johnson
Previously published in the 2019 Ouachitonian yearbook
Genuine. Redeemed. Transparent. These were words used to describe Claire Seale, a junior English major from Little Rock. And it was her story that spurred these precious words to describe her unique personality.
Graduating from high school at the age of 17, Seale ensured an early college experience, something she'd been looking forward to for some time. After transferring between three high schools, including boarding school along the way, Seale overcame countless battles. Sexual assault, depression, anxiety and an eating disorder were all personal challenges she encountered. Nonetheless, she worked diligently to tackle these battles. By overcoming these obstacles in life, Seale was able to develop who she was meant to be in God's image.
Transparent with others about her testimony and experiences, it was apparent that Seale had a true heart for God and was an advocate of hope to others. Because she was able to use trials and triumphs to grow in her faith, she became a genuine friend and confidant to many. Seale proved herself as a woman with many skills and gifts, growing into truly being a role model to those around her.
Though she had grown from many challenges before her time at Ouachita, she was able to find her home on Ouachita's campus. In high school, however, she had no interest in attending Ouachita, as both her parents graduated from there. Seale saw that path as succumbing to following others' footsteps instead of her own. Over time, God made clear to her that He had other plans. While Seale applied to many schools before graduation, it was Ouachita alone that left her feeling both welcomed and understood.
Despite not initially planning to go to Ouachita, Seale was immediately and strongly welcomed with support and understanding, specifically in regard to her past struggles. Through taking part in organizations such as EEE women's social club, where she served as communications chair, and starting a mental health awareness group on campus, Seale was finally able to fully engulf herself into campus life.
She saw Ouachita as different than any other due to the genuine friendships she found in the dorms, classrooms and cafeteria.
"The people I found at Ouachita overpass the artificialness and connect with each other and at a deeper, more genuine level," said Seale. "That is something you cannot find at other universities."
The people she met and the friends that she gained encouraged her and became her support system, accepting both her past and her present. For Seale, who aspired to be like the people she surrounded herself with at Ouachita, these friends would remain lifelong friends. It was through these relationships that Seale was able to grow and thrive during her time on campus, despite her past struggles.
Seale was a true testament to redemption and transparency as she used her past experiences to mature and used her trials to triumph. With aspirations to further her education after graduating Ouachita, Claire aspires to pursue law school after taking a gap year to strengthen her knowledge and skills in photography.