blog
From the "Ouachitonian": Emily McMaster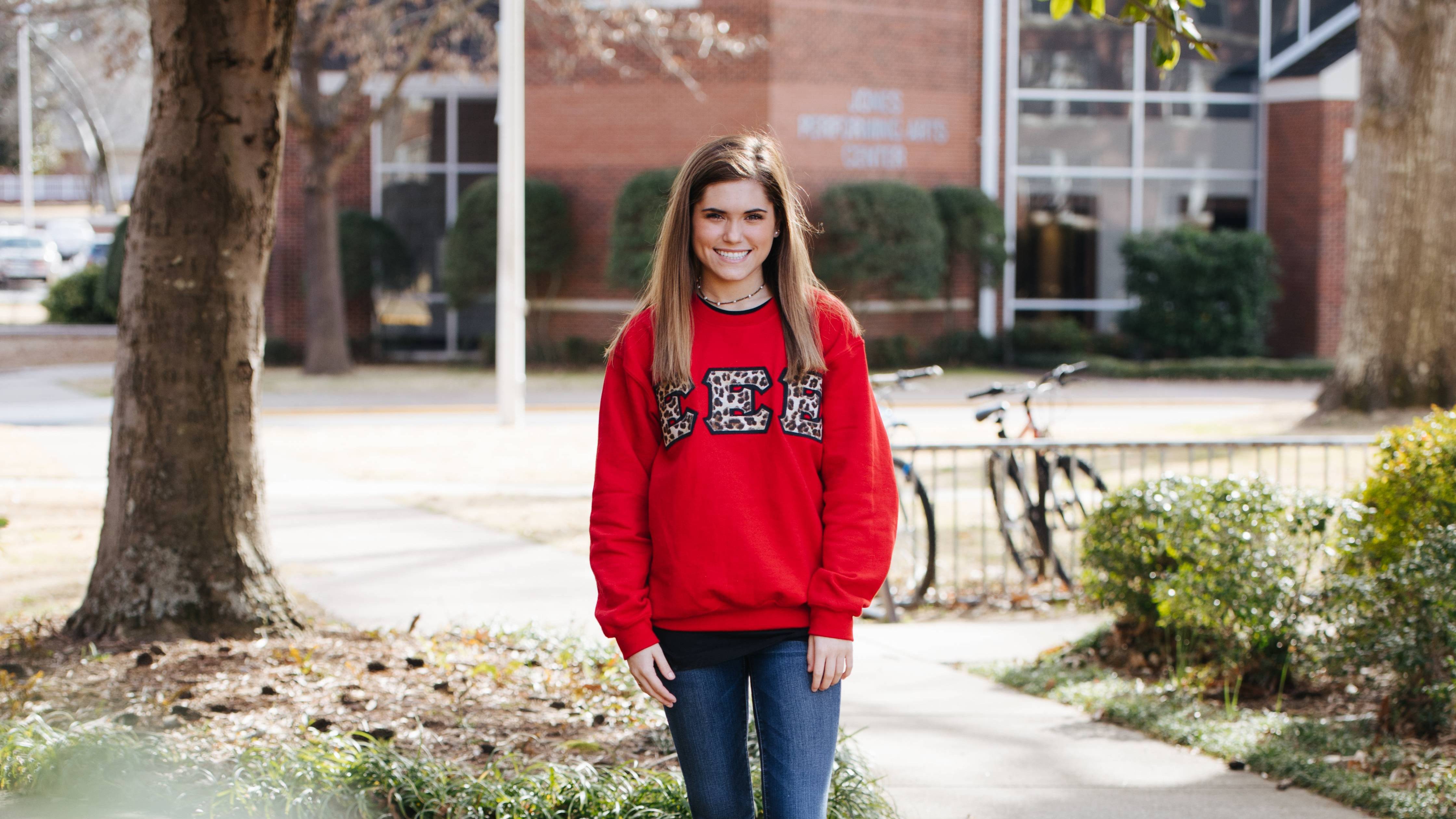 January 13, 2020 - Mallory Wallace
Previously published in the 2019 Ouachitonian yearbook
The concept of coming face-to-face with trials would push most into a state of panic and dysfunction. However, for Emily McMaster, a freshman kinesiology major from Texarkana, encountering daily trials became her way of life at the tender age of five.
When McMaster was a child, her doctors suggested that she have tubes put into her ears. This specific surgery was very common and had very little risk of complication, so when she was put under anesthesia, she had no idea that the nurse's voice would be the last she would hear clearly for nearly 13 years. After the surgery was over, her surgeon spoke with her parents to explain that complications had arisen during the procedure and both of her eardrums had busted. As a consequence, her hearing would be severely damaged.
Between the ages of five and fourteen, McMaster went through eight surgeries in attempt to restore her hearing. Eventually, her doctors were able to construct artificial eardrums in both of her ears, which took place in December of 2014. Still, her hearing would never be the same as it was prior to the first surgery.
McMaster had to adjust everything in her life. Her parents and doctors had suggested the assistance of a hearing aid, but she refused. She wanted to learn to deal with this new aspect of her life head-on. She began to alter her daily activities to help her adjust to her new life.
"I had lost probably 50 percent of my hearing at that point," said McMaster. So she began to develop the ability to read lips.
Because she had already learned how to speak, she was able to continue normal communication. However, she encountered unexpected difficulties, such as the inability to hear or understand her teachers.
"It was never going to be an excuse for me to not do well, though," said McMaster.
At 16 years old, McMaster decided she wanted to try life with a hearing aid. This decision was a result of her feeling as though she was missing out on developing relationships with those around her.
"I never wanted something that I couldn't control to be the reason that I couldn't participate," said McMaster.
Even though the aid didn't completely restore her hearing, it gave her a significant improvement.
Another aspect of her life affected by her loss of normal hearing was her love for dance. Her dancing career began at three years old. She continued to dance competitively and on her high school drill team. One aspect of the team that she valued the most was her sponsor's daily truth of saying that every day was a good day. McMaster incorporated this motto into her everyday life and lived with her own motto as well: "Radiate positivity."
McMaster time and time again has proven herself to be a resilient, loving, wise and intelligent woman who loves the Lord and has learned to rely on Him through hard seasons of life.
"I focused on the power of prayer. I would ask Him why he would put me through this," said McMaster. "After reading the Bible, I realized that God didn't make a mistake. Now I love using my story and sharing my testimony to glorify Him."