blog
Game-changing community: How Ouachita offers student-athletes balance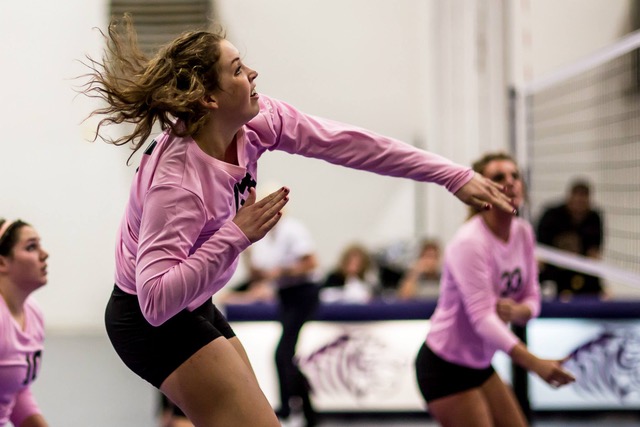 February 18, 2020 - Abby Pickett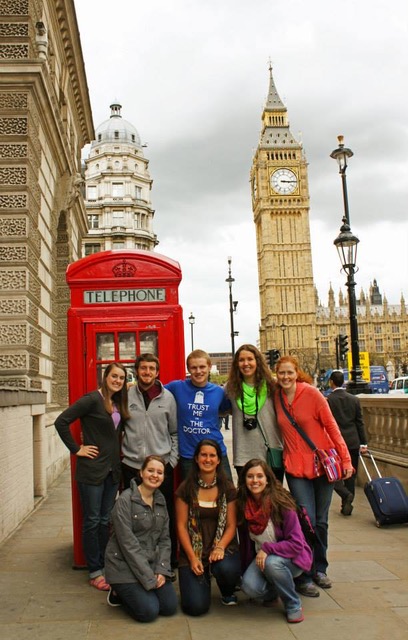 "The Lord loves to surprise us." I overheard these six words several years ago, and I don't think a quote has ever resonated with my time at Ouachita as much as this one. I never could've dreamed up what all the Lord had in store for my four years as a student-athlete.
I entered my freshman year as a student who loved the game of volleyball and aspired to be an elementary school teacher one day. I trusted Ouachita was where the Lord brought me. However, at the time, I thought I was there simply to take care of business – no time for chit-chat. I was there to go to class, go to practice, do homework and repeat. I felt as though this was what the structure, discipline and dedication of a student-athlete looked like. Little did I realize, I was living on a campus that exemplified the most authentic picture of the power of community and friendship. This was a game-changer.
Over time, the Lord began to soften my heart, revealing to me the importance of relationships and conversation, even in the midst of a busy schedule. Whether this meant speaking to someone on my way to the caf, showing up to class early to visit with classmates and professors or simply inviting my roommates to dinner, I felt the impact of these small acts on my spirit. There was more to the "student-athlete" experience than walking to class with my head down or staying in my room during any off-time to catch up on work.
Similar to joy and grief, there is a way to hold community and discipline hand-in-hand. Many times, students lean more toward one than the other. Some may consider themselves "social butterflies" and have a difficult time with time management, going to class and staying focused on the end-goal. Others may veer towards the opposite extreme, as I did my freshmen year. They make no time for conversation with others, rarely leave their dorm room and are a bit too content being by themselves.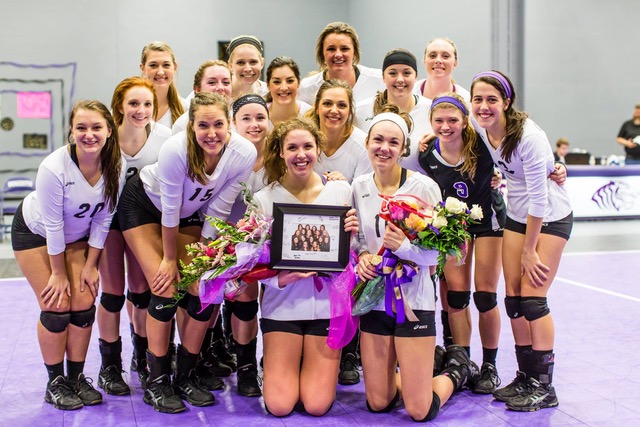 It is important to find a happy-medium between these mindsets, and the sooner the better. We are called to community by God. Hebrews 10:24-25 says, "Let us think of ways to motivate one another to acts of love and good works. And let us not neglect our meeting together, as some people do, but encourage one another, especially now that the day of His return is drawing near." (New Living Translation)
Yes, we must take care of the responsibilities we've been given and tend to certain priorities first. However, the gift of community cannot afford to be sacrificed in return for these things. God has given each of us unique abilities to impact and influence others with our words, experiences and testimonies. In order for Him to speak through us, we must be willing to start the conversation.
Many times, these conversations are what the Lord uses to lead us to friendship, encouragement and sometimes even life-change. This realization was the biggest surprise of all, and for it, I am extremely grateful.
By Abby Pickett, a 2016 elementary education graduate, who currently works as a third grade teacher at Pleasant Grove Intermediate School in Texarkana, Texas. Abby played four years as a hitter for the Lady Tiger volleyball team, earned ALL-GAC honors all four years and received the GAC Player of the Year award in 2015. After graduation, Abby went on to earn her Master of Science in Education degree in educational leadership and worked as a Ouachita graduate assistant volleyball coach during the 2016 season, being a part of the first regular season conference championship in Ouachita Volleyball history. Most recently, Abby was named to the GAC All-Decade Volleyball Team.