blog
From the "Ouachitonian": Mary Katherine Mote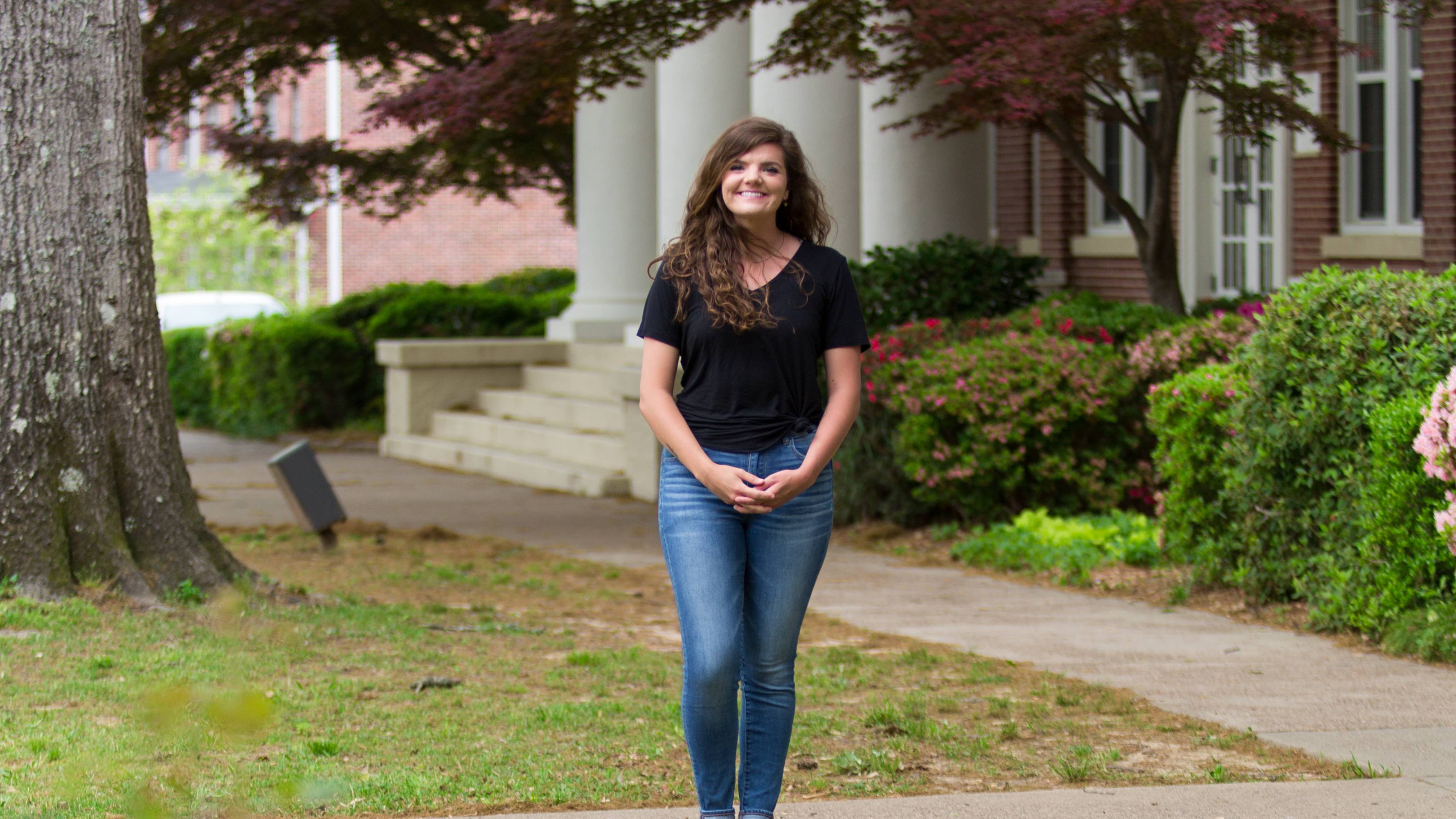 March 18, 2020 - Addy Goodman
Previously published in the 2019 Ouachitonian yearbook
As Mary Catherine Mote journeyed through her senior year, her heart was set on what the Lord had in store for her soon after she walked across her graduation stage. Mote, a senior Christian studies major from Hot Springs, Ark., was training to bicycle 1,700 miles down the Pacific West Coast just weeks after she left campus in pursuit of starting a conversation about sex trafficking.
Mote, along with eight other college-aged women, was preparing to be a part of the Pedal the Pacific team, an organization started by three college women in 2017. Their mission from the beginning was to acknowledge sex trafficking and to raise funds for The Refuge for DMST (Domestic Minor Sex Trafficking), a nonprofit organization that developed a long-term, residential, therapeutic community for young girls rescued from sex trafficking. This community, the Refuge Ranch, was the largest long-term, live-in rehabilitation facility for child survivors in the United States.
"I saw someone post a picture on their Instagram story of women on bicycles," said Mote, who holds a passion for exercise and the outdoors. "When I realized what they were doing and who they were, I immediately applied."
The journey for Mote and the team was to be a hard one. Starting in Seattle, the team would journey to their finish line of San Diego by biking 40-60 miles a day at roughly 15 miles per hour. Throughout the year before the ride, the team held each other accountable in pursuing gaining strength and preparation for the upcoming summer. Each week, they had a mileage and exercise goal. For example, one week required the team to complete two 15-milers and leg and core days. As the year went on, their mileage increased to 30- to 60-mile rides multiple times a week.
Mote first became aware of the issue of sex trafficking in 2015.
"I always felt so helpless when people talked about it," said Mote. "They would bring awareness to it, but they would never really provide a solution. It was something I always wanted to be a part of, but I never knew how. Pedal the Pacific really has provided an opportunity to be a part of the solution."
Another aspect to her preparation was pushing herself out of her boundaries to fundraise – a vital aspect to the mission. The goal of the team as a whole was to raise $250,000 by the time their wheels crossed into San Diego.
As Mote prepared, she was mindful of the importance of relying on the Lord and His strength in order to complete every mile. She believed that there wasn't a season of spiritual preparation necessarily. Instead, she saw her current season of life as a picture of how it would look on the ride.
"I'm in a season of so much busyness that I'm being pressed to rely on the Lord heavily every day now," said Mote. "So it's not so much being intentional with how I can prepare for then, but it's really just making it through this season by completely relying on the Lord now. If I'm reliant on the Lord today, I will be on my bike."