blog
Why you should choose a college that supports your dreams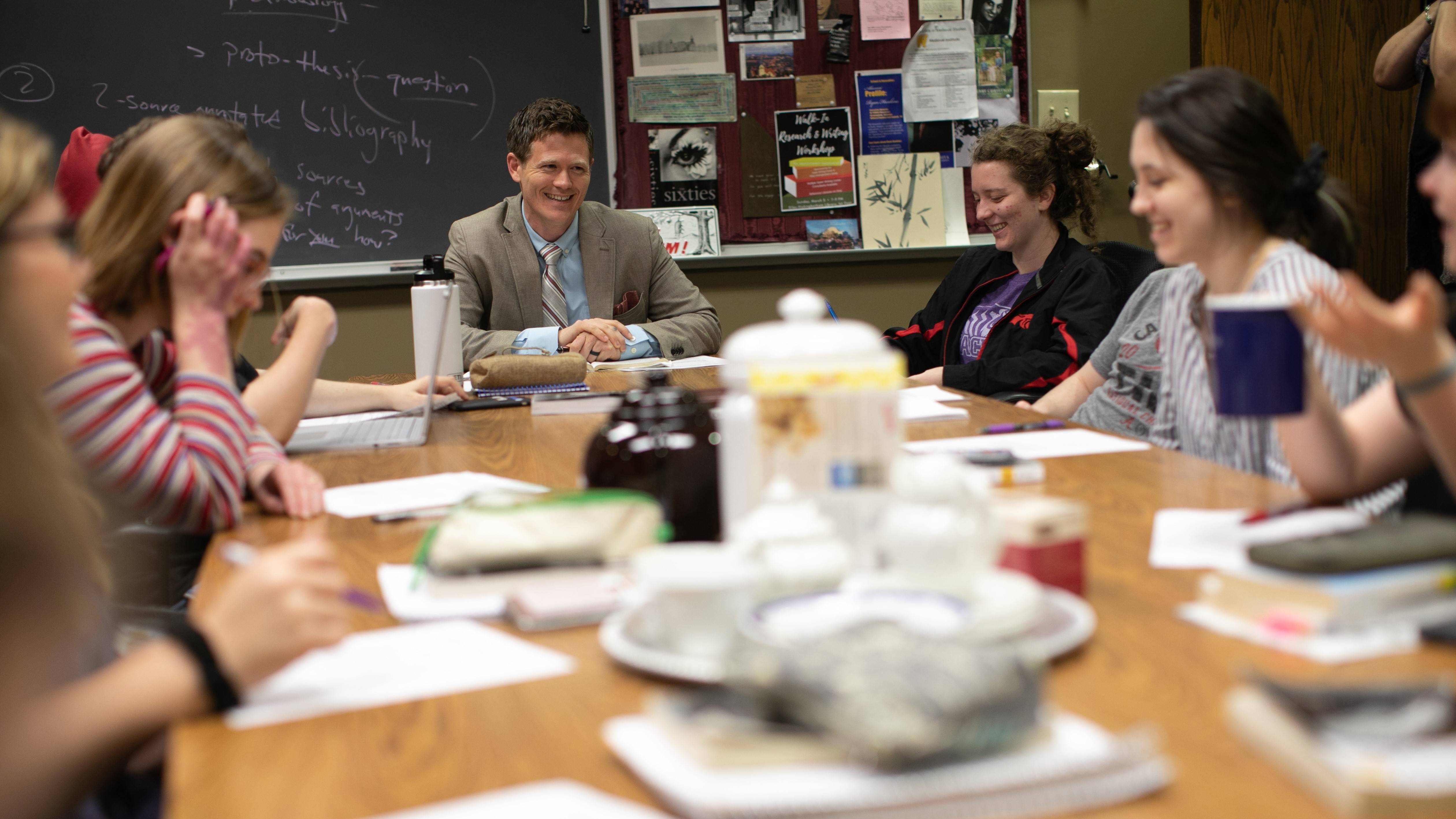 March 12, 2020 - Ashly Stracener
"Good luck with that."
"You'll never find a job. You'll have to forge your own connections, which are hard to make in that world."
"Maybe if you go into government work you could make a living."
As a young senior in high school in search of where I would spend the next four years of my life, these weren't the words I was expecting to hear from my potential professors and deans about my wanting to study English. I began reading around the age of three, and I never stopped – I was obsessed. Pursuing an English major felt like my calling.
I knew I wanted to attend college in Arkansas, wanted a terrific English program/department and I wanted to get out of my hometown. Most importantly, I wanted to challenge myself and was determined to not attend a small, private, religious university either. (The Lord has a sense of humor.)
With my small list of criteria, I began the college hunt as I was dreaming about the world of publishing. But at each school I visited, the professor or dean of the English department all commented on the dismal prospects of an English major's career if I did not want to teach. I also was reminded of the fact that print books are dying, the industry is competitive – often cutthroat – and that no connections would be provided for me. I would have to forge my own path.
I would return from these college visits dejected, and I began to wonder: Should I change my future major?
On one of my last campus visits, I finished the tour rather disheartened again. My mother pointed out that there was another school close by and on our way back home. It had a funny name we didn't know how to pronounce: Ouachita Baptist University. With convincing, I reluctantly agreed to see if we could get a tour of the campus.
Upon entering the admissions office, we were warmly greeted, ushered in and offered warm chocolate chip cookies. (I had to remind myself not to be swayed by sweets, my mind was firmly made up that I would not be attending this school.) Even though we did not have an appointment and came during the late afternoon, calls were made and we were given a tour of the campus.
Upon finding I wanted to major in English, our tour guide took us to the English department. Immediately, we were welcomed with fanfare. Professors excitedly exited their offices and welcomed us, asked our names, my interests and regaled us with stories. One professor even took me to meet an alumna who was on campus and had worked in publishing, allowing me ask a few questions.
Not only was I encouraged in my interest in publishing, but I was also given a long list of all the career options for English majors, an even longer list of skills that an English major is given at Ouachita and shown how it would prepare me for post-grad life.
The support in my dreams did not end with my enrollment in Ouachita. Even though my aspirations have changed since freshman year, my advisor and English professor, Dr. Amy Sonheim, continues to encourage me, suggest classes that would benefit me and shows me internships I might be interested in. I can go to any of my professors with my fears, struggles and doubts and have them heard, but also I can go to them with my accomplishments and celebrate with them. My professors cheer me on as well and offer a multitude of opportunities to me.
I consistently receive emails and see postings of jobs, internships and am given connections through Ouachita alumni. I've gained so much practical experience through working as a writer and copy editor of the Ouachitonian yearbook, writing for the Signal student newspaper and taking pictures for the Photo Lab. I've also gained so much knowledge through classes, publishing my academic papers, interning in Chicago for a summer and working as a consultant for the Speer Writing Center.
While I would love to continue to gush about the place that has become my home over the course of these four years, I'll end with this: I am glad I decided to visit the school with the funny sounding name! Because I found people who supported me – and my dreams.
By Ashly Stracener, a senior English and communications & media/strategic communications double major from Cabot, Ark.
You Also Might Like