blog
A letter to parents of 2020 high school grads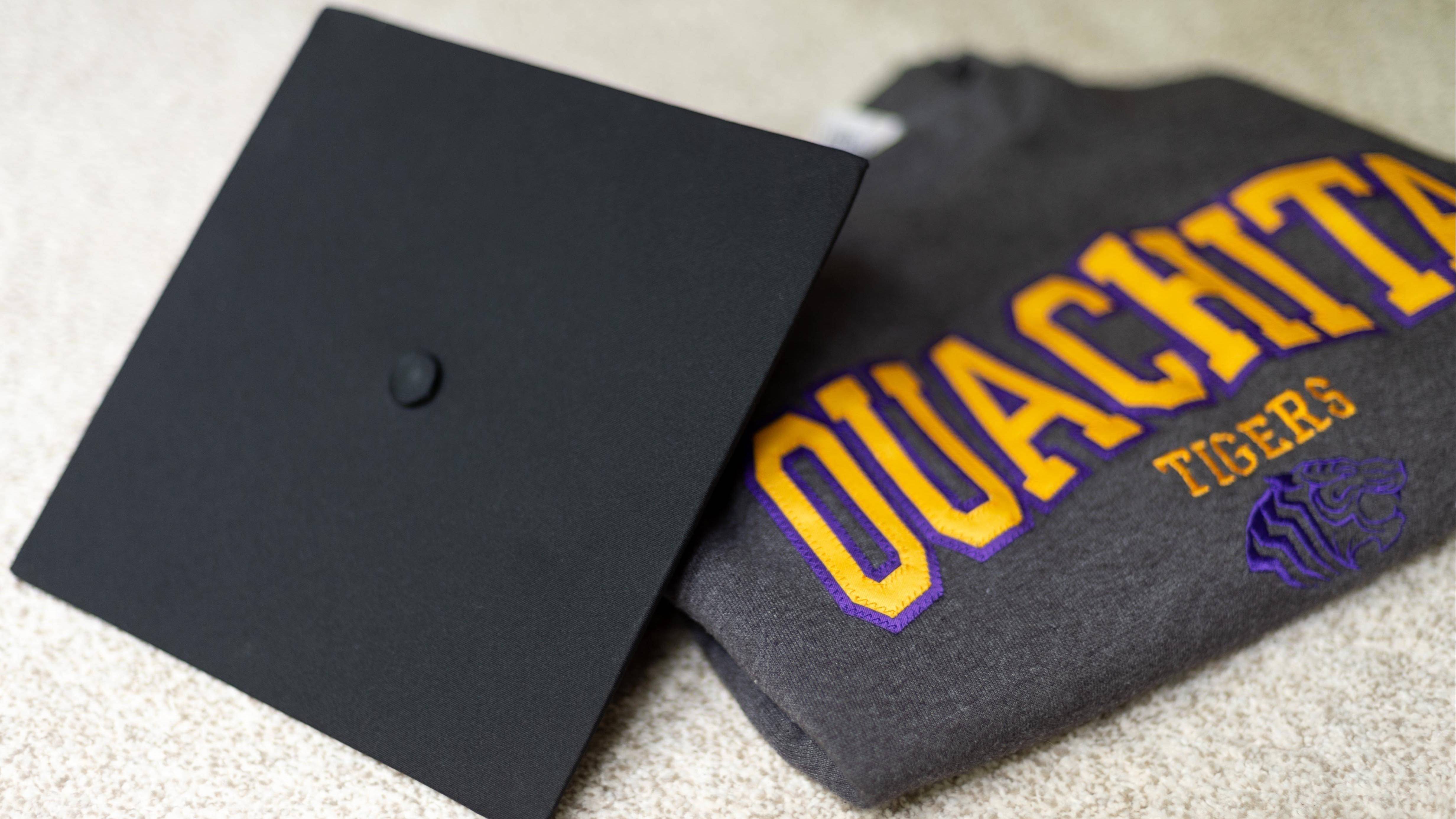 May 29, 2020 - Lori Motl
Dear parents of high school seniors,
What a challenging season we are in as parents of a 2020 high school senior. I have struggled with the loss of so many highly anticipated moments. Have you? My daughter and her friends, who have competed in quiz bowl for the past six years, were supposed to compete in the state tournament. It didn't happen. There wasn't any prom dress shopping. No big graduation party after commencement; in fact, it was drive-through ceremony. Never, in a million years would I have believed this is how their senior year would end. It has been hard to accept.
We have had some tears, but we are focused on what she has to look forward to. We are focusing on the connections she has already made with her Ouachita Class of 2024. We are building her dorm decoration Pinterest board. She is getting to know her future roommate. We have talked about the possibility of a prom for the incoming Ouachita class this fall. She is excited about the future – and so am I.
Seeing how Ouachita faculty and staff have responded to the current health crisis has been inspiring to me. Ouachita is a vital part of our family. My husband is professor. My son just finished his junior year as a Tiger. Have you ever watched a loved one go through a really difficult time, and, although it was painful to behold, you also rejoiced in the strength and resiliency you saw them exhibit? It made you love and respect them even more. That's where I am with Ouachita right now.
I am so proud of our professors, some of whom weren't big on technology, who were "Zooming" with creative backgrounds. I am proud of our students, who had to walk away from their freshman or senior year far earlier than they wanted, but who have been creative about staying in contact with their clubs and organizations. I have been impressed by how many of our regularly scheduled events were reimagined and and were able to carry on virtually, like Tiger Serve Day where students were asked to serve their families as they stayed home.
Ouachita is moving forward with plans to resume in-person classes in August. It will look a little different from last fall, but guiding those plans we have a team who takes the health of our students very seriously. Dr. Wesley Kluck is renowned pediatrician in the state. He is our university physician and vice president for student development and is leading that team. He called me as I sat in a room in Arkansas Children's Hospital last fall with one of my sons, and he talked me through some health issues we were facing. I trust him with my kids. I trust him with the health of Ouachita's faculty, staff and students. I know that he will help us navigate through this time, doing all we can to maintain some normalcy for our students and keeping us as protected as possible.
In the admissions counseling office, we always reassure families that at Ouachita their students will be known and cared for. I have always been completely comfortable sharing this with families. I have always believed it. I am even more confident now after watching so many of my colleagues step out of their comfort zone to care for our students in new and innovative ways. They have done their best to maintain some semblance of normalcy for them in a chaotic time. At Ouachita we love students. We love teaching them. We love getting to know them. And we love living life with them. The heart of our campus, our students, may be physically gone right now, but we are still with them. We long for the day when we can joyfully reunite in person. I'm excited for my daughter to a part of it. And I'm excited for your son or daughter to experience it with us, as well.
By Lori Motl, director of admissions counseling