blog
Grasping a unique opportunity
Ouachita honor students Zoom with "The Good Place" actress D'Arcy Carden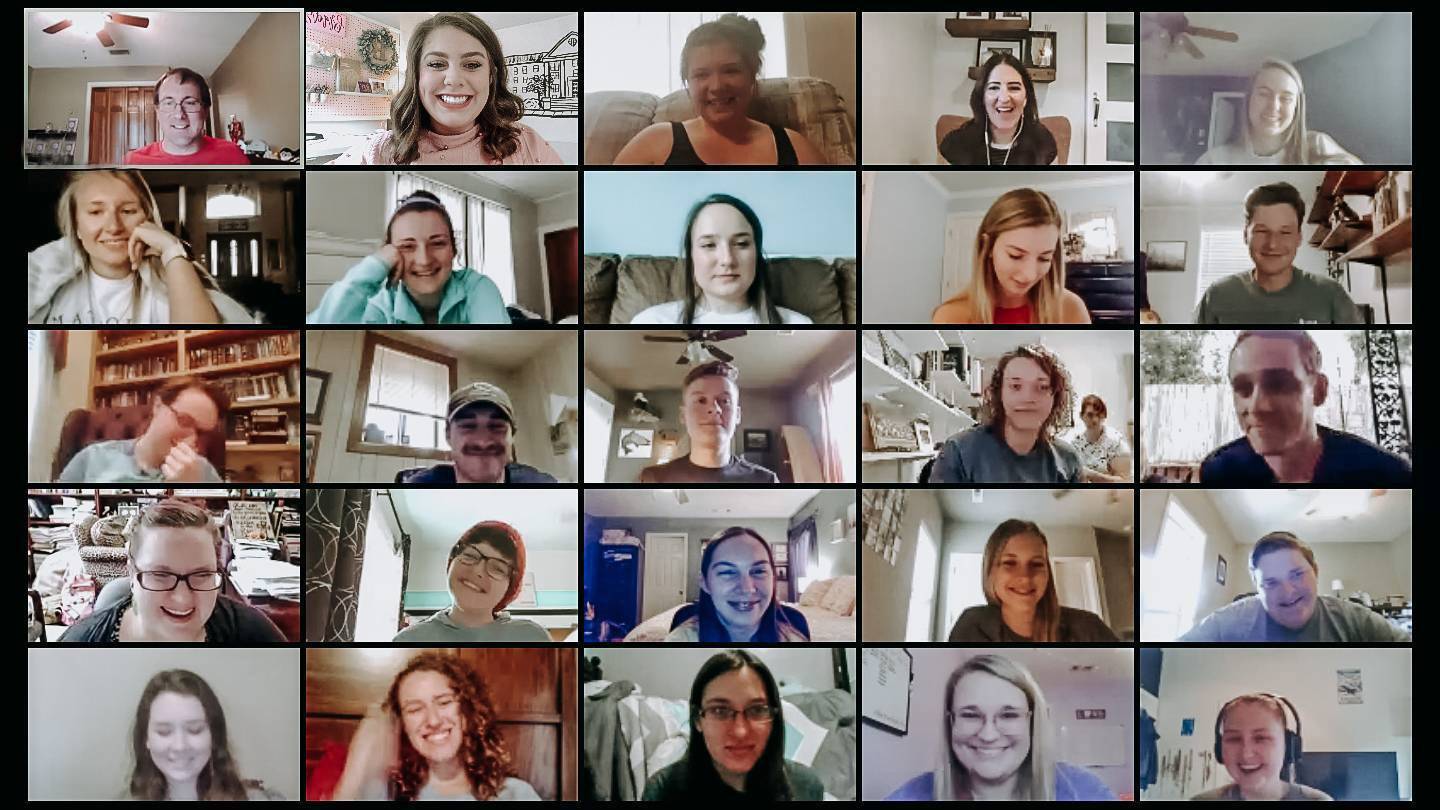 June 09, 2020 - Brady Barton
The ending of this spring semester was anything but a typical Ouachita finals week. Instead of studying with friends and late night cinnamon rolls in the caf, students were preparing for tests from their childhood bedrooms and chatting with classmates over Zoom. It definitely was not how I expected to finish out my junior year at Ouachita, but these unexpected circumstances created a unique opportunity for me and some of my fellow classmates.
As a member of the Carl Goodson Honors Program, I have the opportunity to take Honors seminar classes that cover a variety of topics. My spring 2020 seminar was over the hit NBC TV series "The Good Place." If you are unfamiliar with the show, it is a comedic take on morality and different schools of philosophic thought. I have always been a huge fan of the show, and when I saw that this was an Honors option, I knew I had to sign up.
The class itself was a pass/fail seminar that met once a week. We were required to watch three episodes of the show each week and write a short response to what we viewed. The seminar focused heavily on the moral philosophy presented in the show and was taught by Dr. Matt Douglass and Dr. Sara Hubbard.
About a week before our final Zoom session of the semester, I had a crazy idea. I decided to try and reach out to the cast of the show to see if anyone would be interested in joining our class Zoom and chat with us about their time on the show. I typed out a message explaining the class and sent it to the Instagram direct messages of each of the cast members. After I hit send, I didn't really give it a second thought. I never would have expected an answer, but about a day later, I got a response from one of the main cast members, D'Arcy Carden, who plays Janet on the show.
D'Arcy was kind enough to say yes to the request – I guess celebrities' calendars are as empty as the rest of us at the moment! Once she responded, I had to email my two professors, tell them what I had done and then hope for their permission to go through with the plan. Luckily, they were probably more excited than even I was, so we got all the details worked out for her to join us for a 30-minute chat during our final class together.
The class prepared for our session with D'Arcy by compiling some questions we could ask her. I was so nervous the whole morning just hoping it would all go smoothly! It ended up better than I could've imagined! D'Arcy was genuinely so interested in having a fun conversation with us, and she also was hilarious. She told us about some of her favorite memories working on the show and even showed us some of the props she kept from their time filming. The whole class was star struck and loved getting to speak with her. The experience was definitely the highlight of my shelter-in-place studies!
So, while being away from the community of Ouachita has been hard, I am so thankful to have had the chance to organize this for my classmates and myself! I guess my take away from all this is to reach for the stars – even if it is just reaching out to TV stars on social media. You never know what might happen! Thank you to D'Arcy for taking time to meet with us, and also to my professors, the Honors program and to Ouachita for making opportunities like these possible.
Brady Barton, a junior graphic design and political science double major from Russellville, Ark.