blog
Introducing Patterson School of Natural Sciences Blogger Savannah Stacks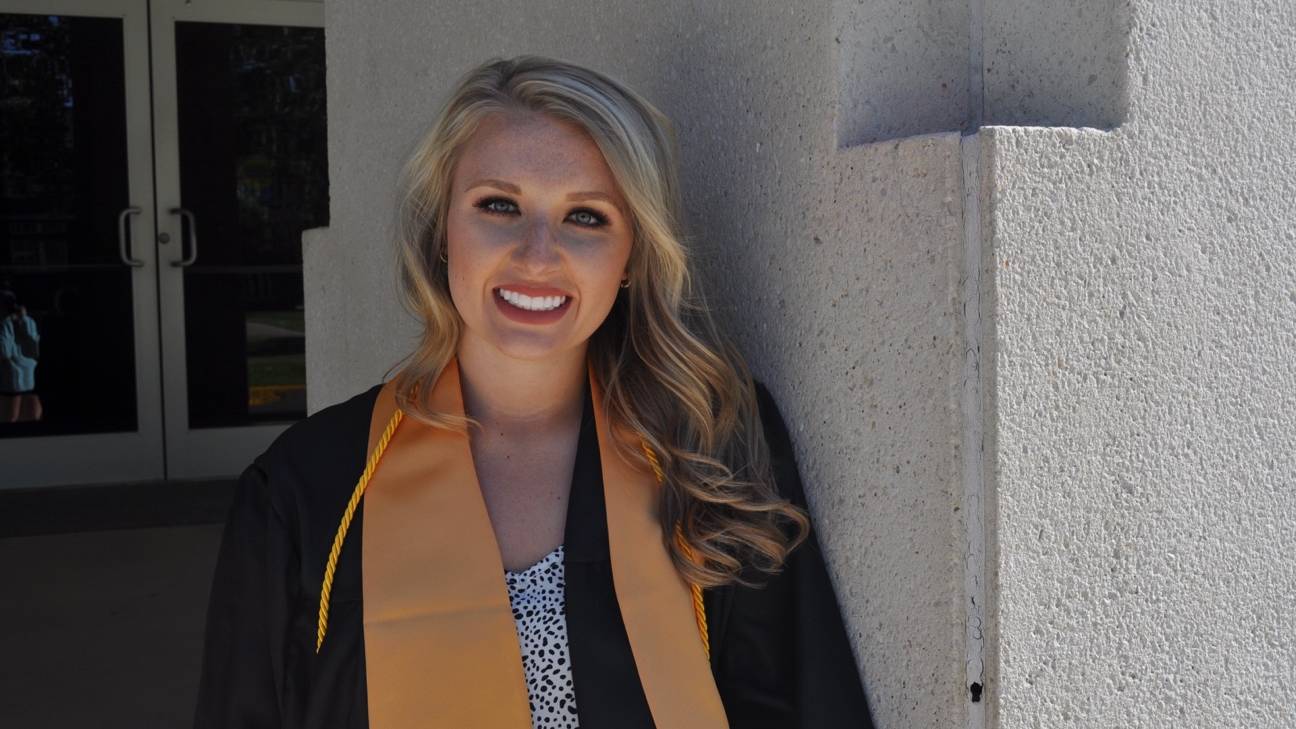 July 09, 2020 - Savannah Stacks
My name is Savannah Stacks, and I am a recent honors graduate of Ouachita Baptist University. I spent my three years of college immersed in the Patterson School of Natural Sciences, where I was not only given the best biology education but also cherished memories and relationships. Whether it was late-nights studying in the library, walking countless steps to learn all the tree types for botany or hanging Christmas ornaments on the tree in the lobby before Christmas break, the Patterson School of Natural Sciences was a place where I felt I was being invested in. The faculty constantly pushed me to be my best by giving me direction when I needed it, and their rigorous courses have prepared me for the career I am currently pursuing in medicine.
The Patterson School of Natural Sciences is one of those places where you receive more than you came for. There were many instances when I grew as a person in addition to my course learning.
For example, the senior level histology course, taught by Dr. Blake Johnson, is unlike any other science course I had taken. Histology is defined as the microscopic structure of tissues, but we went beyond that concept. Through group presentations, we learned about the different types of cancer and the tests currently used to detect them. After obtaining foundational knowledge in the subject area, we formed three diagnostic companies who each designed a product or service that could improve the diagnostic process for opioid addiction, Type 1 Diabetes and Alzheimer's disease. These three groups then went on to present their proposals and services to faculty and students to conclude the class.
The group that tackled the early detection of Type 1 Diabetes took their project a step further. Partnering with a peer in Ouachita's Hickingbotham School of Business, they prepared a complete business plan that went on to win $4,000 in Ouachita's Business Plan Competition and later took the two first place prizes available for undergraduates at the Arkansas Governor's Cup Business Plan Competition. This was the first time a Ouachita team had been awarded these first place prizes, winning more than $30,000.
Personally, my experience in this histology course allowed me to recognize the need for emerging technologies across difficult-to-diagnose disorders and how our everyday classroom concepts can be applied to help combat these real-world medical problems.
This is just one example of how the Patterson School goes above and beyond to teach its students. From teaching new concepts to instilling critical thinking skills, the professors in Jones Science Center surpass all requirements or expectations. Choosing a major in the Patterson School was one of the best decisions I have ever made, and I hope by following this blog you will get some insight into why.
By Savannah Stacks, a 2020 biology graduate from Conway, Ark.