blog
Reasoned engagement with the world
Convocation Chapel 2020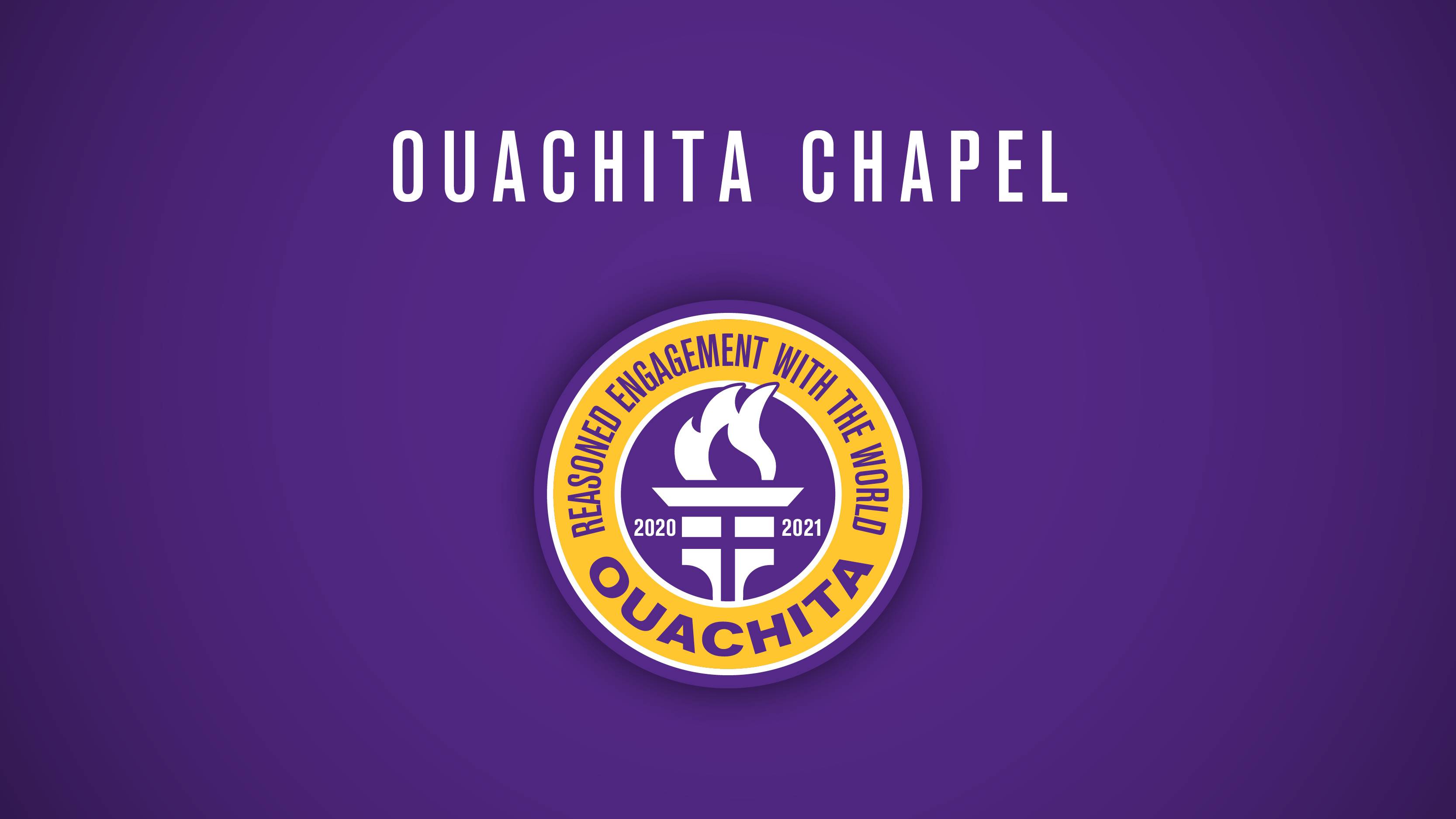 August 26, 2020 - Ben R. Sells
With Convocation, we inaugurate the 2020-21 academic year. It's also our 135th year as a community of students, faculty and staff choosing to do Christian higher education together as Ouachita Baptist University.
Chapel is vital and, in more normal times, it's important to gather weekly as a university family. It's so essential that I seldom miss Chapel. While it's online this semester, I so look forward to when we can re-assemble in Jones Performing Arts Center every Tuesday morning.
Three years ago, I began using the university's vision and mission statements to emphasize an annual theme to help us focus on key Ouachita outcomes. We take these statements seriously, and they're the foundation of your Ouachita education and experience.
Watch Dr. Sells' Convocation address:


Normally, we give a patch with the theme to students, faculty and staff at the conclusion of Convocation. I put the patches on my backpack. I can't help but smile when I see students displaying their patches.
So now, as I have in the past, I want to use Convocation Chapel to introduce this year's theme. My remarks are not comprehensive but intended to help us begin a conversation. This year, I'd like to spend a few moments talking about reasoned engagement with the world.
By the end of this academic year, and certainly by the time you graduate, this Christian university intends to prepare you to be better – to be more skilled – in your reasoned engagement with the world. What do we mean by reasoned engagement with the world?
Let's begin by thinking of it this way: We came into this world ready to learn. For most of us, our five senses went to work absorbing every data point: hearing voices and noises, responding to human touch, seeing faces and light, tasting and smelling.
And the deluge of sensory data rolling through our operating systems has not slowed down. "Welcome to reality," our senses told us and keep telling us, to this very second. There's a lot of reality to grasp.
The Christian faith asserts that this reality is God's reality. It is His world. We consume information, we relate to people, we try new things, we have experiences – over and over again – and it helps us understand and respond to the world.
To say it another way, when we talk about reasoned engagement with the world, we mean the reasoned judgments that each of us make about all the information, in the broadest sense, that comes to us.
Let me use another example of how we go about gaining a reasoned engagement with the world, but, first, some context …
As a 16-year-old driver, my father took me on a trip and then let me drive on the interstate for the first time. While he was awake, I was too nervous to pass another car. But when he fell asleep, I passed my first car. I pressed the accelerator, and I felt a surge of confidence. Now, it was easy to pass on the interstate as I had two lanes on my side and little traffic. However, I also had to learn how to pass a car on a two-lane road. That particular engagement with the world requires much more judgment than passing another car on the interstate.
With my story of being a new driver as the backdrop, here's the example to help illustrate reasoned engagement with the world: Imagine you're driving on a two-lane road back to campus on a Sunday night for a meeting when you find yourself behind a logging truck.
There's a lot of data to consider:
the truck is going slow
cars are behind you
you're about to enter a passing zone
ahead in the distance is a car coming your way; you have to estimate its speed
you might think about the skill of the truck and other car drivers
you notice it's getting dark
you wonder how your friend in the passenger seat will respond
you look at the clock and you realize you're running late for your meeting
you recall previous experiences of passing trucks
and you remember the last words of your parents – "drive safe"
So much information, and then the moment comes. Reasoned engagement with the world: Do you pass the truck? All those experiences and decisions, over time, hopefully lead to you being a more skilled driver in that critical moment of engagement.
This example may be too simple, but I think it helps us understand the way reason – our intellectual judgments – helps us engage effectively and appropriately with the world around us.
So, you may be wondering, If you've been doing all this "reasoned engagement" automatically, what's the point of college?

I recently heard someone explain it this way: "All sheep run away from wolves, but sheep don't get together and have conversations about it."
In other words, sheep won't be in college this fall talking about their wolf issues, or their strategies for escape, or how sheep have historically or theologically considered their fears, or how they might scientifically assess the pros and cons of each option for escape.
But you and I? We have the capacity to reason our way through all the judgments from data that has come our way, both in our lifetime and in the long history of the world. And we have the capacity to talk about those judgments, to engage in a serious and deep examination of all such reason. So, we come to college to mature in our ability to reason.
At Ouachita, since 1886, we believe developing reasoned engagement with the world can be best realized in a tight-knit, Christian campus community where we live and learn together. We've purposely created an environment where students are given time to think, have conversations with those who have thought much longer about something than we have, listen to friends whose lives have given them very different data sets than we had growing up, experience high-impact educational opportunities outside the classroom, and more.
During your college years, your time studying, learning, talking, writing, exploring, questioning and serving will help you form more precise judgments about all the data that floods our lives. When you grow in your ability to reason, you will grow better at thinking about the realities of our world and become better thinkers about the God of the universe who created it.
We believe it's essential to Christian maturity, of living out – being more faithful to, getting better at – loving the Lord with all our heart, soul, strength and mind. Your mind matters to God. Scripture tells us to "be transformed by the renewing of our mind. Then you will be able to test and approve what God's will is – His good, pleasing, and perfect will."[1]
But, there's more to this part of our mission statement; reasoned engagement with the world means we learn how to move toward active participation in reality.
Or, said another way, all of our thinking leads to active engagement in God's world. We need help walking through the flood of data and potential experiences that come our way, but we also need help walking through the tangle of ungodly systems and malicious forces that oppose God's rule and reign in that world.
In the same way, intellectual engagement with God's world must include being more faithful to and getting better at loving our neighbor. We fail profoundly when we think right thoughts but live with no regard for the poor, the lonely, the marginalized. As James reminds us in the New Testament, thinking brilliantly without doing good makes our faith worthless.[2]
When we pray the Lord's prayer, "your kingdom come, your will be done, on earth as it is in heaven,"[3] we accept the Kingdom call to do all that we can to make our world look and feel and be more like heaven.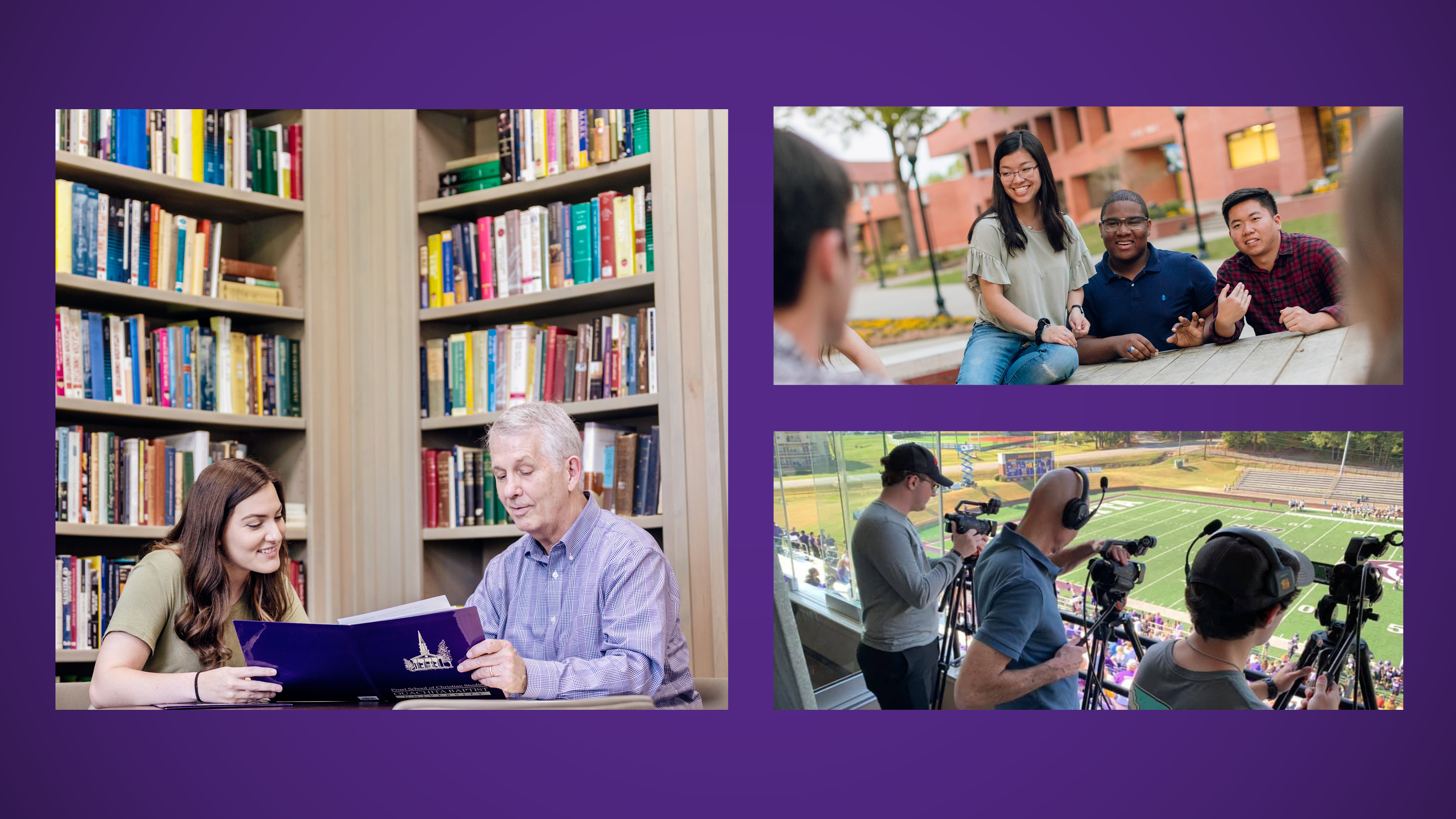 Chapel helps us in this process. Ouachita's mission statement leaves no quarter for the separation of faith and reason. The Christian faith and our reason are never truly in conflict. There can't be something that is true according to our faith and, at the same time, false according to reason or science since God is the source of all reality.[4]
There may be things that we do not yet understand – like COVID-19. Or things we will never fully understand – like why a parent abuses a child. But we work toward a reasoned engagement with all the realities of our world. We take its injustices and its sorrows and its viruses as legitimate areas of study even as we do biology and business and the works of Charles Spurgeon and Martin Luther King. And we do so trusting that truth is never subjective or purely personal. This is our Father's world, and its realities are ultimately bound up in Him.
As Christian scholars – and I believe, students, that you are scholars – we refuse to be skeptics who claim that faith can't be proved. We also resist those who say that all we really need for reasoned engagement with the world is to study the Bible. This is why you will take Bible courses at Ouachita, but you will also take CORE classes, those in your major and those in other areas that interest you. And it's why we make Chapel a required part of the achieving a diploma. Faith and reason belong together.
At this beginning of a new academic year, once again, let me welcome you – students, faculty and staff – to a community of Christians who are all making progress toward reasoned engagement with the world.
It's going to be a very different year for all of us and so challenging in so very many ways: physical distancing, masks, virus fears and virus opinions, a divisive political environment in an election year, racial justice issues and global economic pressures. We are all going to need large doses of humility and grace with one another as we navigate this semester on our campus.
Most of you will vote in your first presidential election. You will be challenged to think about racism and racial reconciliation. You'll wear a mask on campus and perhaps sometimes be surprised at how weary you are with all this pandemic life.
Yet, I can't imagine a better time or a better place to develop our capacity for reasoned engagement with the world. What a providential time to emphasize that piece of Ouachita's mission. God has given us an incredible laboratory this semester in which to learn that He gives grace upon grace to the humble and willfully resists the proud.
Ouachita, may we rise to the occasion by submitting to Him who humbled Himself for our sakes, to the point of death on the cross. And may God dwell in our hearts and minds with all the fullness of His glory and grace.
Let's commit to walk together in the way of the cross, and find within it the way of life and peace – through Jesus Christ, our Lord and Savior.


By Ouachita Baptist University President Ben R. Sells, Ph.D.
References:
[1] Romans 12:2, The Bible – New International Version
[2] James 1:19-27, The Bible – New International Version
[3] Luke 11:2, The Bible – New King James Version
[4] Thomas Aquinas articulated this position about reason and faith in the 13th century. Additionally, my perspective about Christian higher education, especially in regards to faith and learning, has been influenced by many other people and, in particular, Arthur Holmes of the 20th century.