blog
Rethinking student life
Virtual ideas to keep it social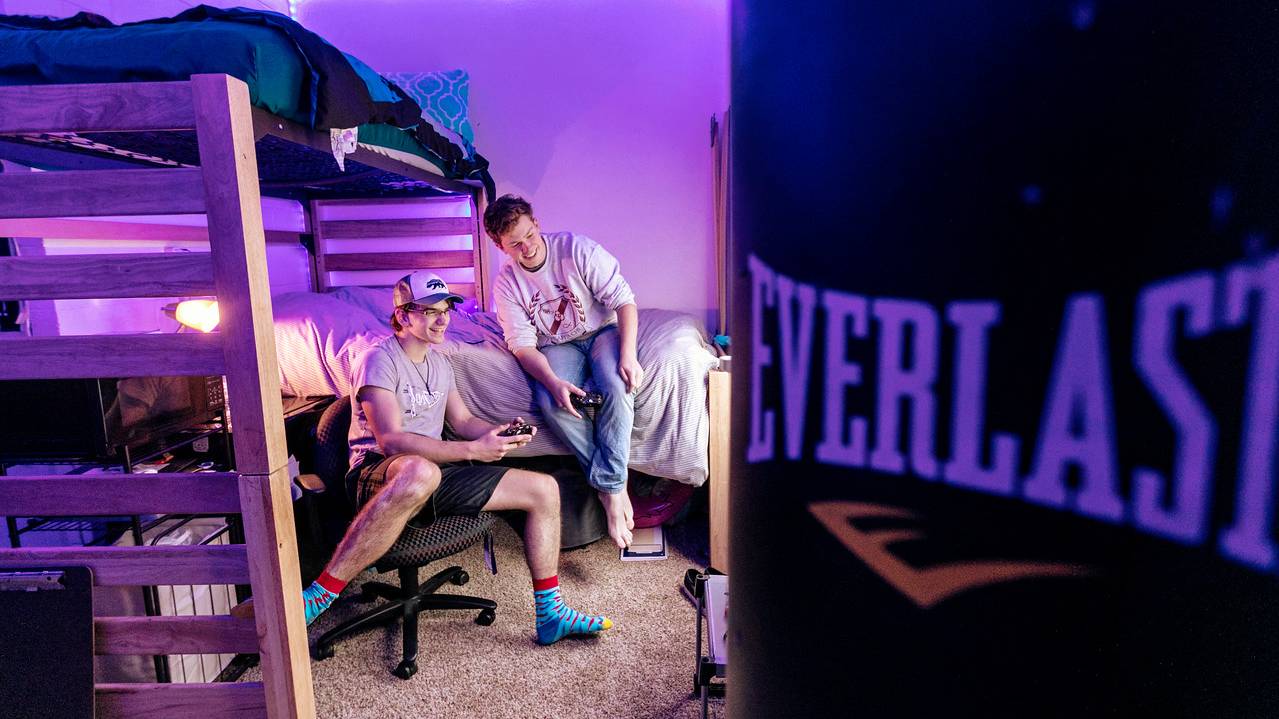 August 21, 2020 - Tim Harrell
Hi guys, Tim here! I'm the events guy on campus, and we're working hard on some safe in-person options for activities this semester.
On the other hand, I know there are some activities that can only be done virtually simply because of the number of people involved or the activity itself. If you think you've already done everything you could possibly do for fun using technology, here are a few suggestions you might not have tried yet.
Plan a virtual supper club or coffee date with friends. Does physical distancing in the caf or stu make it hard to see and talk to all your friends you used to sit with? Plan a virtual meal or coffee date with everyone!
Host a Netflix party. Host a movie night for your friend group or social club through the Chrome Extension Netflix party.
Strive to keep traditions alive. Survey your friends and/or club to gauge what everyone is afraid they will miss out on the most during this time. Then brainstorm ways to keep that tradition alive, or even start a new tradition!
Host a virtual game night. Did you know that Settlers of Catan, Words with Friends and Ticket to Ride all are available for virtual gatherings?
Create a Ouachita TikTok challenge. You know the bubble is in its own world sometimes … why not start a TikTok challenge that Ouachita's community would love?
Start a film club. If you're a movie fan, why not watch and discuss movies with your friends?
E-gaming. Maybe you already consider yourself a gamer. Connect your group of friends' on Discord, a gaming server where you can chat and play games together.
Create a TED Talk. You know you've learned so much since watching "Down to Earth with Zac Efron." Hop on your Insta story and start a TED Talk already. If you start talking and saying mind-blowing things, they will come!
Create a Podcast. Talk about your favorite movies, books you've read recently, the current political climate in the U.S. or endless other topics.
Have other ideas? Share them with me. You might just inspire a great new way to offer COVID-friendly activities for the Ouachita campus community. If you want to jump in and help plan activities for all of campus – in-person or virtual – join us on Campus Activities Board to put your skills and ideas in action!
By Tim Harrell, director of Ouachita Student Life