blog
A survey of Ouachita faculty and staff's watch lists
TV shows and more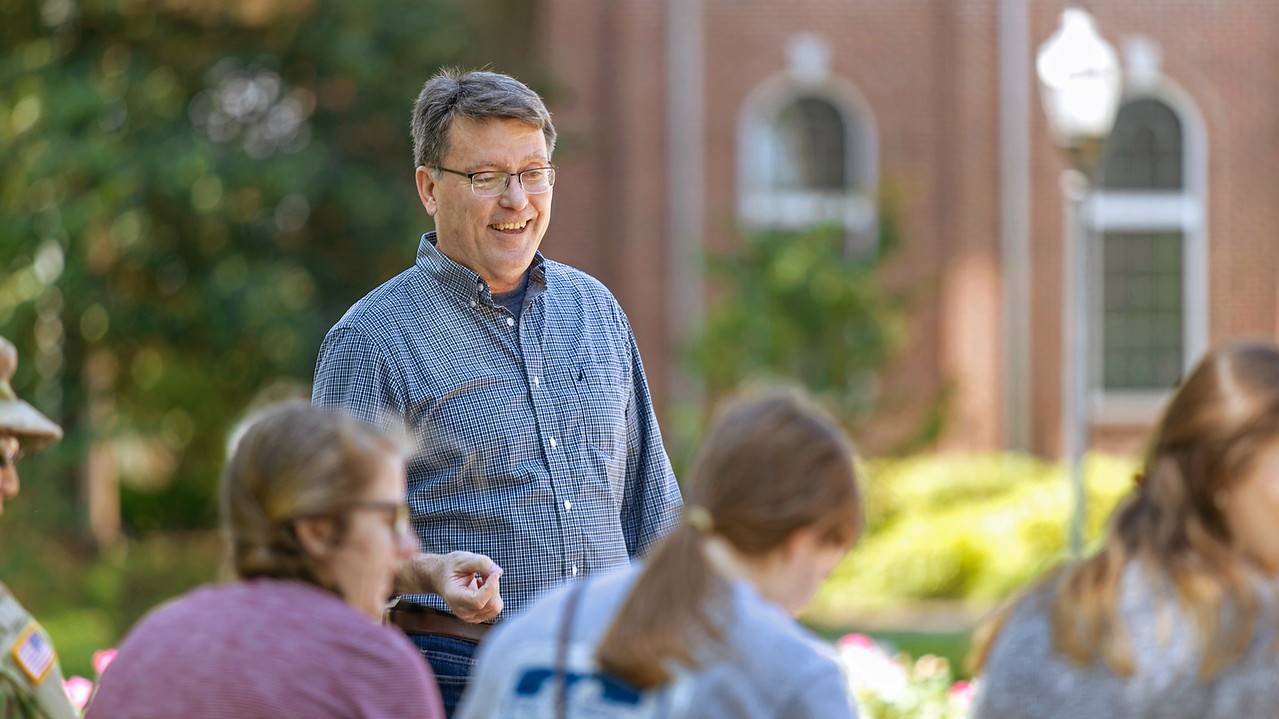 August 04, 2020 - Rachel Gaddis
While you probably have exhausted Netflix and other streaming services during quarantine, there might be a few movies and shows you still have left to check out! We asked Ouachita's faculty and staff to share a few of their favorites. Does anyone's watch list surprise you?
Kevin Brennan, professor of political science: For television shows, as an escape, I am watching reruns of "The King of Queens." I have this strange habit of not watching shows before they are canceled, but then watching the reruns. I don't plan it, but it just seems to happen that way.
Chris Brune, associate professor of finance and holder of the George Young Chair of Business: "The Last Dance" (ESPN). Because sports. And GOATs.
Joshua Brown, instructor of music and director of choral activities: I watched "Hamilton," "Black Panther" and "Jumanji 2." They were all great!
Ray Franklin, professor of Christian missions: "Suits" (Korean version, Netflix) is clean and classy, but there's plenty of drama in this Korean version of the popular NBC lawyer series.
Myra Houser, assistant professor of history: I'm currently re-watching "Gilmore Girls" … for the fourth time since Christmas. (I don't know if that should be publicly admitted!) I like that it's nostalgic – since it came out when I was in high school, and my family all used to watch it together – but it still holds up really well today. I also like that it's fluffy enough that you can watch without using a ton of brain power (which is nice for me as a tired new parent in the midst of a pandemic) but substantive enough that you don't get bored. And the characters are fun and well-developed (if sometimes inconsistent), and it's inter-generational and inter-context, as well.
Rebecca Jones, associate professor of communications: We're watching "Lost" right now. I watched some of the series when it first aired, but this time, I'm watching it with my two teen-aged sons. I like it better this time.
Bryan McKinney, dean of the Hickingbotham School of Business: We've watched a number of things. I enjoyed "The Last Dance" on Michael Jordan and the 1990s Chicago Bulls and "LANCE" on Lance Armstrong (ESPN). Both were interesting stories of people who were driven to succeed at nearly all costs. I marvel at their talent and dedication to their craft, but left both of those documentaries wondering if it is possible to rise to the top and still love people as we are told to love people in scripture. I'm also always up for a good Marvel movie. And lastly, my family binge-watched "The Chosen." That was a very interesting series on Jesus and the disciples. I highly recommend it!
Jon Merryman, director of alumni relations and Ouachita Student Foundation: We enjoyed "Little Fires Everywhere," (Hulu) we're shocked by "Tiger King" (Netflix) and, of course, have worked in some "Real Housewives of Beverly Hills."
Hannah Pilcher, resident director and area coordinator: "Four Weddings and a Funeral" (Hulu) is a fun rom-com show based on a movie from the 90s. "Sherlock" (Netflix), because I love a good mystery show. And, of course, "Tiger King" (Netflix) is the craziest and most fascinating thing I've watched this year. For movies, its "Shawshank Redemption," "Molly's Game," "The Banker" and so many more.
Jennifer Pittman, lecturer in English: I've recently finished re-watching every season of "The Great British Baking Show," including the Christmas specials. I found myself saying, "The contestants are just so nice," as I watched episode after episode. (Yes, Netflix, I'm still watching.) One of the things I especially like about the show is at the very end, when a baker has been eliminated from competition, one of the judges gives a brief explanation as to why the baker has to leave the tent. Inevitably they explain that the reason so-and-so must leave is not because they're a bad baker, but usually because "they had a bad weekend." I find that refreshing; in a world where we identify so closely with what we do ("I'm a baker"; "I'm a writer"; "I'm an academic") we often feel as though we fail at life when something doesn't go quite to plan. As silly as it may sound, I find it incredibly heartening to hear Paul Hollywood say, "Oh, he's a great baker, he just had a bad weekend; of course he should keep baking." We will all fall short – not everyone can win the Great British Bake Off, right? – but that doesn't mean we should give up.

Shane Seaton, director of recreational life: My favorite thing I have watched this year is "The Mandalorian." This different look into the world of Star Wars is really exciting.
By Rachel Gaddis, a 2016 Ouachita graduate, serves as editorial coordinator for Ouachita's Department of Communications & Marketing.
You Also Might Like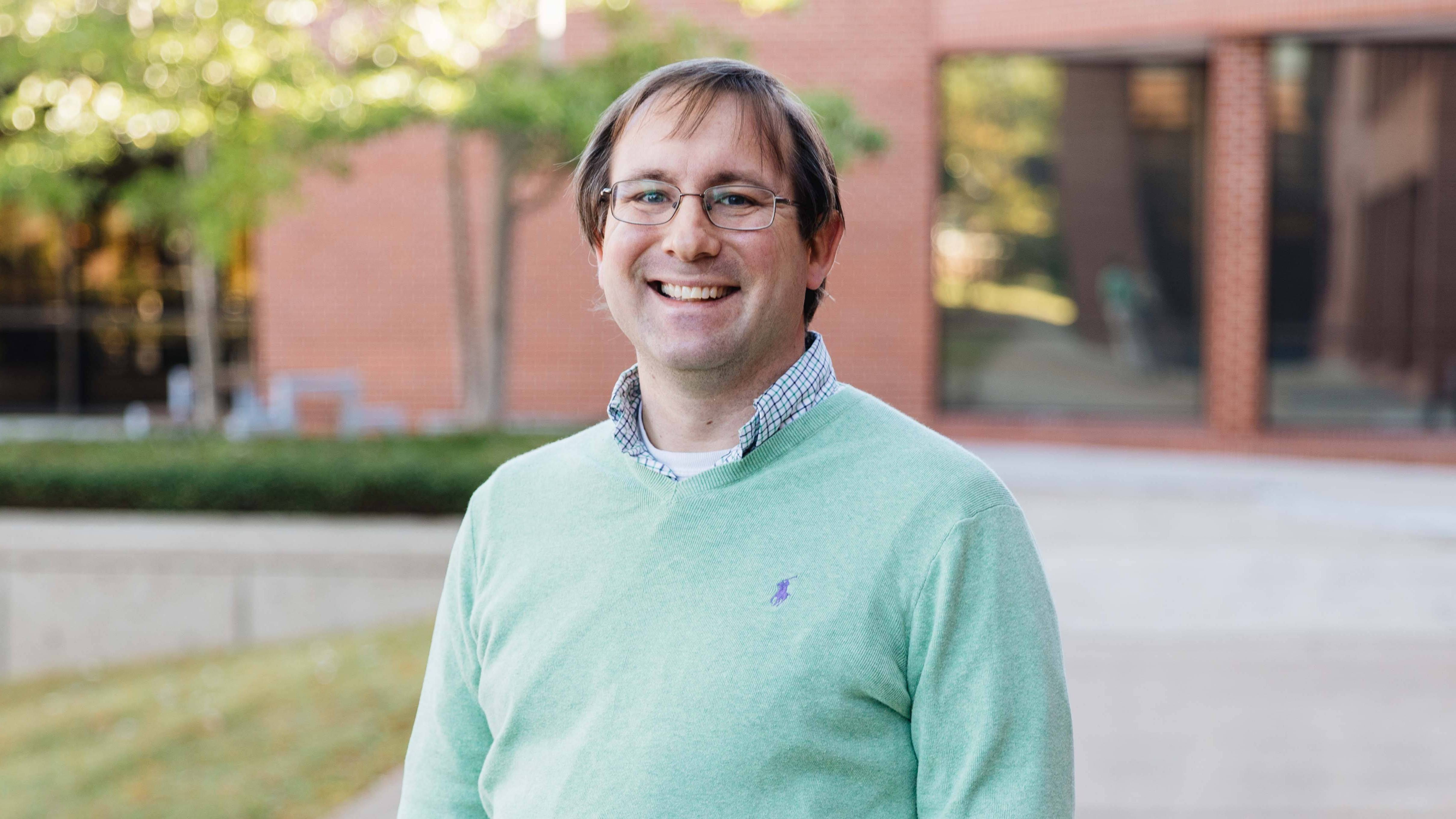 Recent