blog
Pandemic Profiles: Kari Ledford
Sodexo Retail and Marketing Manager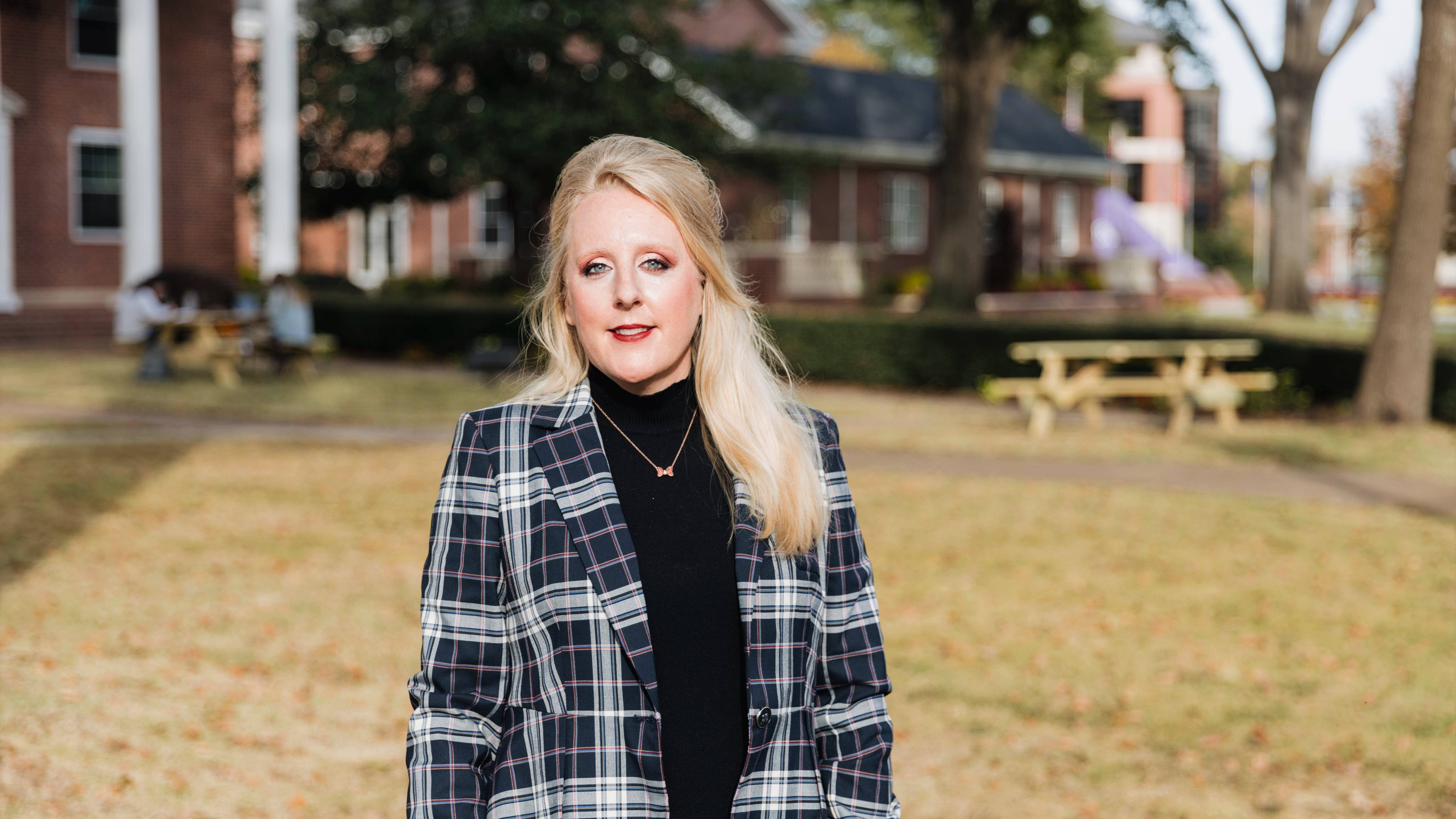 January 22, 2021 - Rachel Gaddis
Consider providing three meals a day to Ouachita's residential campus of roughly 1,500 students, physically distanced and observing the Arkansas Department of Health and CDC's vigilant cleaning guidelines, and all while keeping lines moving at a pace that would satisfy young customers (a challenge under normal circumstances). These are the hurdles Sodexo, Ouachita's dining service, faced in order for students to return to campus for the 2020-2021 academic year.
For Kari Ledford, Sodexo's retail and marketing manager, and her team, their focus was always Ouachita students and their safety.
"The students have been the motivation. This is their home away from home," Ledford said. "We are taking it seriously and want to do what we can so they can come in and enjoy a meal, time and fellowship with their friends, and so they can rest and go to class not worrying about campus closing down in the dining hall."
While the majority of the Ouachita student body was sent home in March 2020 at the onset of COVID-19, many international students and others remained on campus for several weeks until arrangements could be made. This allowed Sodexo to test new operations on a smaller scale.
At the same time, Sodexo was beginning preparations for the entire student body to come back in the fall. Unlike the usual rhythms of reviewing menus and planning for special events, Ledford and her staff shifted to adjusting traffic flow, hiring and training new staff members for increased sanitation protocols and brainstorming safe service procedures. They also consulted with Ouachita's Health Monitoring and Action Team (HMAT) and a student panel to assess risk points in the Commons and Evans Food Court in Evans Student Center.
"The Sodexo team's cooperative spirit, innovative efforts and accommodations for our students have been outstanding," said Dr. Wesley Kluck, vice president for student development and university physician. "The protocols of Sodexo for health and safety have been of the highest standards. We couldn't have a better team to work with."
"We wanted to update to reflect and support the university and their needs; that came first," Ledford said. "We knew if we were doing that, we were doing everything we could to support the students, faculty, staff and the guests who came to campus."
One example is how Sodexo adjusted its hours of operation. Normally open throughout the day, the Commons now closes between meals to sanitize everything in both the kitchen and dining areas, including the tables and chairs, floors and food stations.
"That's in addition to meal service," Ledford said. "Tables and chairs are also sanitized when students get up, when we close and when we open."
Sodexo even conducted numerous walkthroughs with HMAT and other Ouachita leadership to find risks and brainstorm safety measures.
"We measured six feet apart, put foot-markers on the floor and walked through multiple times, readjusting based on student movements," Ledford said.
As a result, new staff members were hired to shift from self-serve to staff-served meals, and plexiglass barriers were installed at registers and serving stations. Sodexo also transformed Tiger Express, an extension of the Commons that provides sack lunches of pre-packaged salads, sandwiches, fruit and chips. Typically serving lunch to 70-80 students per day, Tiger Express was expanded and now provides a variety of both hot and cold take-out options to more than 200 students per day.
One of the biggest challenges Sodexo tackled? Reimagining the busiest, most congested place on campus at lunchtime, Evans Food Court – and Chick-Fil-A in particular.
"My staff, they were so great," Ledford said. "They were innovative. Amy Curran and Ronnicka Jones, those ladies spent so much time just thinking of different ways – I'm talking walking through as students, cashiers, servers – and they would send me pictures day and night. What you see in Evans Food Court is definitely a product of their hard work. Even today we are making adjustments."
Reflecting on Ouachita being one of the few colleges and universities around the country to continue offering classes on campus, Ledford said she is "grateful to be here each and every day."
"I saw a quote the other day and it really struck me: 'Small seeds of gratitude will produce a harvest of hope.' I just feel like during this time, the pandemic, that any type of gratitude provides hope and happiness, and it goes a long way," she said. "And everyone right now needs to hang on to that hope."
Photo by Brooke Zimny