blog
Pandemic Profiles: Matt Douglass
Assistant to the Vice President for Academic Affairs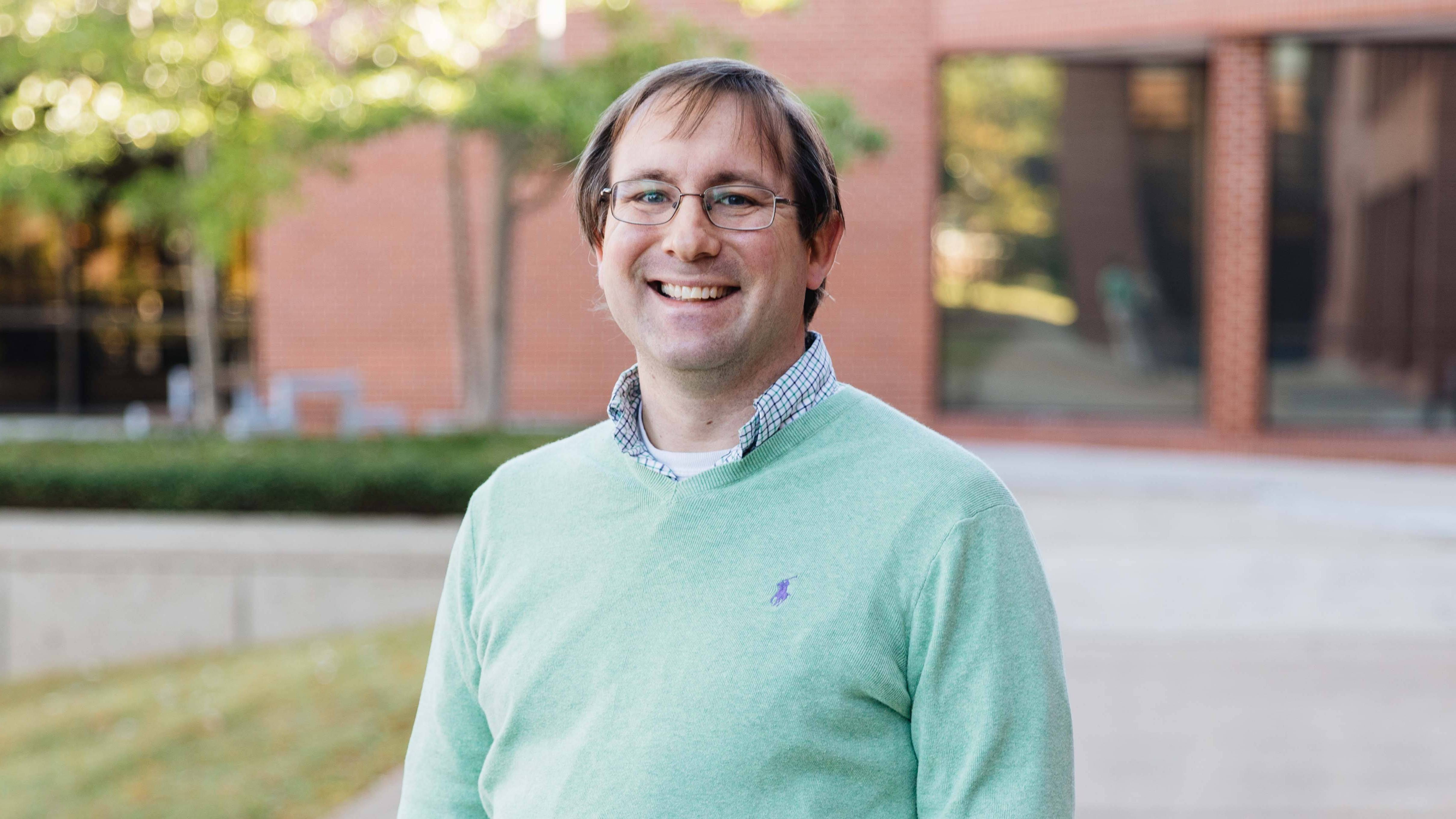 January 11, 2021 - Mandy Halbert
After months of remote learning in the spring of 2020, Ouachita students were able to return to their physically-distanced classrooms and desks on campus in mid-August. Sitting six feet away from their peers, they may have given little thought to how their class schedules had been adjusted to different rooms and, possibly, different times.
One of the individuals who made on-campus learning possible is Dr. Matt Douglass, assistant to the vice president for academic affairs and institutional research analyst. One of many challenges to in-person learning became obvious as Ouachita's Office of Academic Affairs began preparing for students' return: typical class sizes and room assignments would violate social distancing guidelines.
"The problem was that we have about 700 classes, and around 90% of them did not fit into the rooms that they were assigned to," Douglass said.
To solve this problem, Dr. Stan Poole, vice president for academic affairs and dean of interdisciplinary studies, assembled a team. Douglass, along with Bill Phelps, assistant to the president for IT services and facilities management, and Missy Lewis, compliance officer and IT services project coordinator, would have to measure every classroom on campus and rewrite the academic schedule already in place. They could be seen through the summer carrying two-meter measuring sticks through academic buildings and making detailed notes.
"Pre-registration had filled up classes before COVID, and we like to fill up the rooms as much as possible," Douglass said. "The question was if it was possible to find places on campus to fit them, especially the bigger classes that are over 40 people. The main thing was just trying to figure out how to take the schedule that we had and sort them into places. My job over the summer was figuring out that logistical nightmare."
"Dr. Matt Douglass analyzed this complex logistical problem and designed a tool that greatly simplified the process of assigning classrooms based on their COVID-19 capacity," Poole said. "Without 'Matt's magic spreadsheet,' as some of us called it, we would have struggled to develop a workable plan for safely conducting in-person classes this fall."
Douglass spent weeks crafting this spreadsheet to determine how classes could be arranged throughout campus.
"Luckily, I was able to automate the spreadsheet so you could move things around and see everything at once," he said. "Once we did that, it made the whole process manageable."
The Academic Affairs team then worked with the deans of the academic schools to make final adjustments to each class' location and time. Then they coordinated with the IT Services team to make sure all classrooms were outfitted with the needed technology.
"I focused on one part that was sort of small," Douglass said. "When you think about how many people were dealing with all of these problems, the fact that it came together as well as it did isn't surprising, but it's very gratifying.
"There was a sense that everybody was working together," he added. "It was a monumental task, but everybody just did what they needed to do, whether it was part of their job description or not."
By Mandy Halbert, a senior graphic design and communications & media/multimedia double major from Allen, Texas
Photo by Tyler Rosenthal