blog
Brittany Burr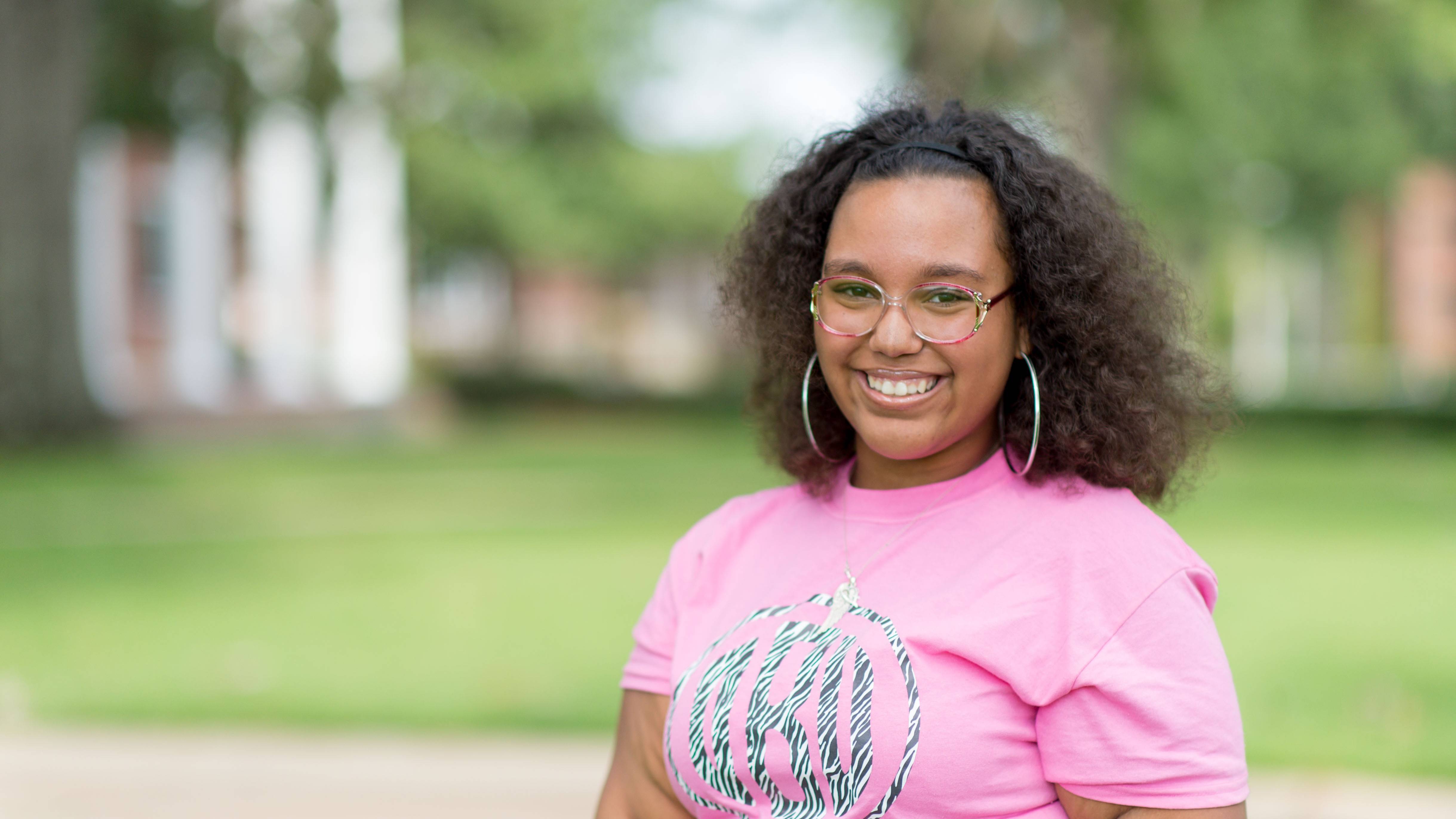 August 07, 2018
Brittany Burr is a sophomore elementary education major from Shreveport, La. "When I first walked on campus, I knew instantly that this was the school for me. It had a very different atmosphere than all the other schools that I visited."
Brittany is building her leadership skills through involvement in many on-campus organizations including Student Senate and Multicultural Organization Reaching Equality. She especially enjoyed taking part in the tradition of guarding the tiger statue during Battle of the Ravine Week. "My parents thought that I was losing my mind when I told them I was going to be camping out to guard a statue," she said. "My friends and I drank a lot of coffee, ate pizza and played cards."
Brittany already has noticed her professors really investing in her, as well. "All of my professors in my freshman year have invested in me in some way or another, but the one that I will be very grateful for is Dr. Rachel Pool," Brittany said. "Once she was made aware of my daddy passing, she made herself available to me not to give me pity but to encourage me. She made me realize that my daddy was a part of my story, but he wasn't the main character and that I was called to do great things.
"Just in freshman year alone at Ouachita I see how God is preparing me for my future," Brittany added. "I always knew I wanted to be an elementary teacher, and through the Godly leadership from professors and the Christian community, I am gaining confidence in my purpose."
After graduating with her bachelor's degree, Brittany wants to begin teaching as she works toward her master's degree.
Your donations help Brittany and many students like her develop in a Christ-centered community where they can achieve their goals.