blog
Caroline Derby
Cornerstone Fund Stories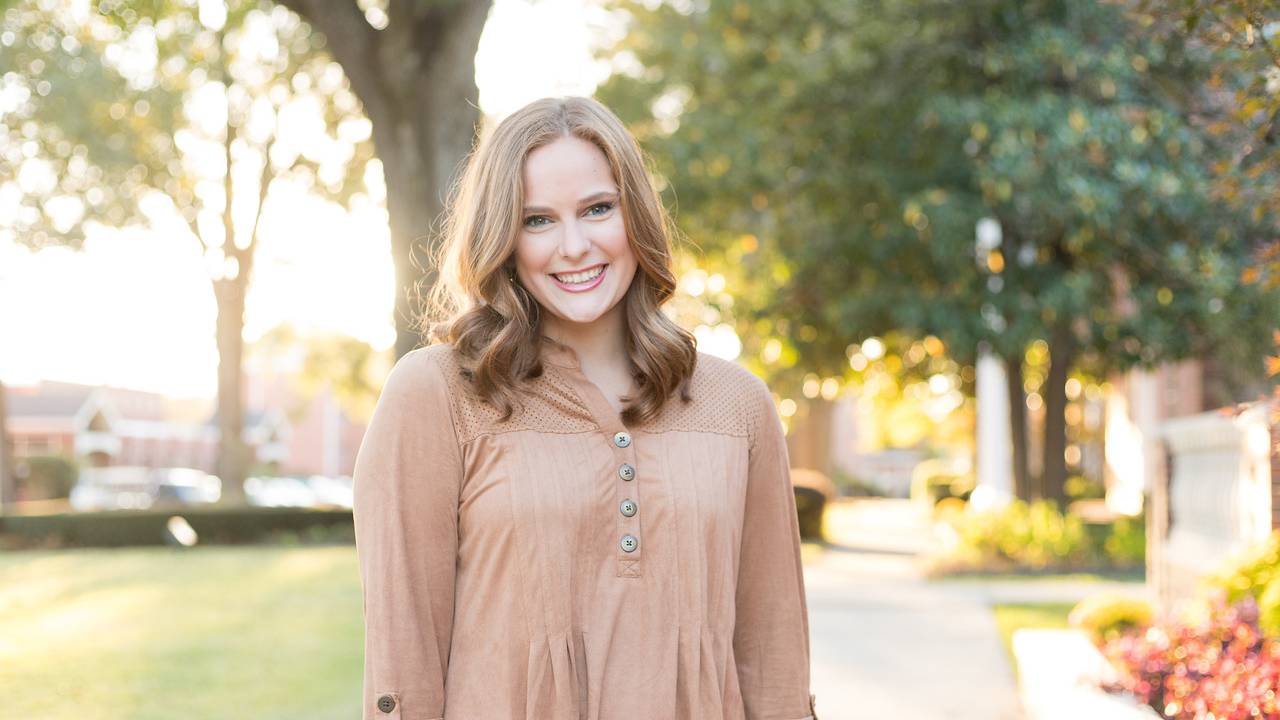 October 15, 2020 - Rachel Gaddis
For Caroline Derby, who first wore purple and gold at Ouachita football games as an infant, choosing to attend Ouachita was the natural choice. Growing up close enough to campus to ride her scooter on its sidewalks and being present at countless football games and Tiger Tunes performances, Caroline built a special connection with the community of faculty, staff and students long before she stepped on campus as a student.
"Ouachita has felt like my home for my entire life, and I know that Ouachita feels like home for every student on this campus," she said.
Now a rising sophomore, Caroline is involved in a variety of campus organizations – from the Carl Goodson Honors Program and Student Senate to the Ouachita Student Foundation and EEE women's social club – and she has represented the university as Miss Ouachita Baptist University 2020. She also has stayed busy with the new Ouachita Sports Digital Network (OSDN), which broadcasts Ouachita athletics for alumni, parents and other Tiger fans.
Like many of her peers, Caroline benefits from the Cornerstone Fund in order to continue her education at Ouachita.
"Every donation goes to impacting students' lives for the better," Caroline said. "God is faithful, and when we put our trust in him, He will provide. He has a plan for every one of us, and I am so happy His plan for me led me to Ouachita."
Caroline is a sophomore communications & media and political science double major from Arkadelphia, Ark. Photo by Abby Blankenship.