blog
Gregory Bryant
Cornerstone Fund Stories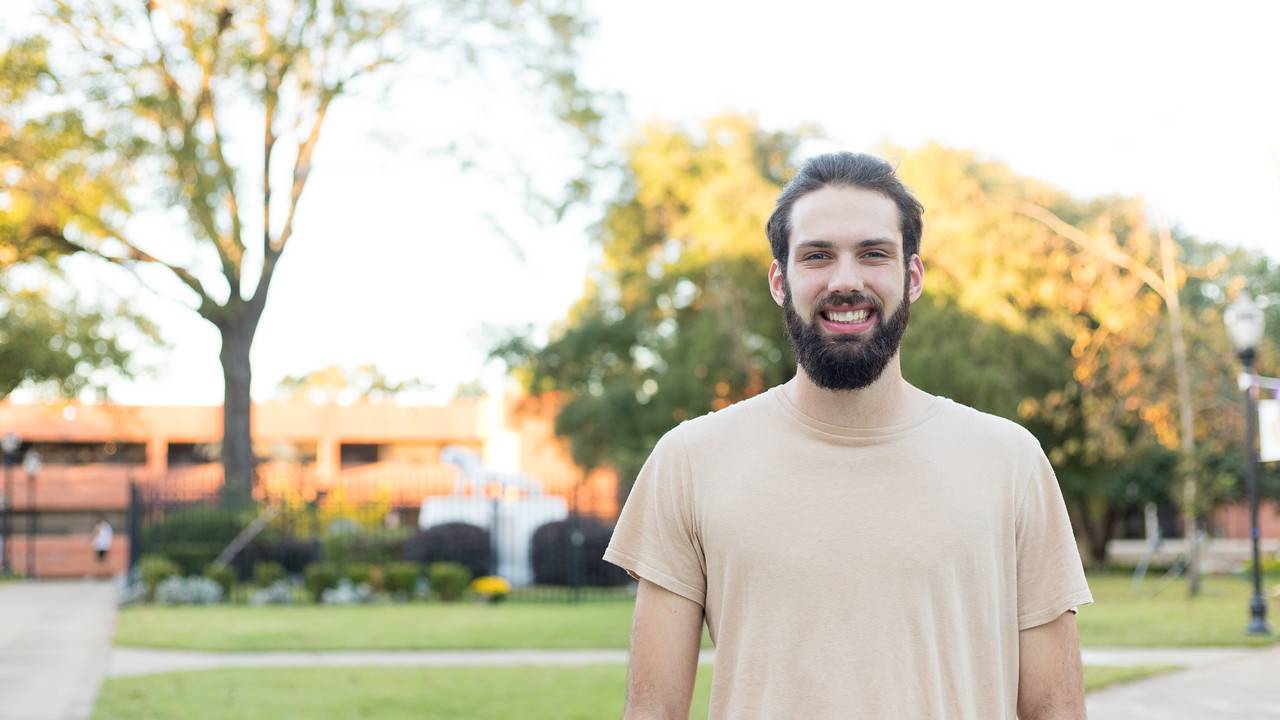 October 08, 2020 - Rachel Gaddis
Like many Ouachita students, Gregory Bryant quickly found himself involved in the campus' bustling social life. Competing in intramural sports, joining Beta Beta men's social club and winning second in Tiger Tunes have been a few highlights of his college career so far. But before committing to attend Ouachita, Gregory had questioned if Ouachita was even an option.
"I knew I wanted to be a part of Ouachita's liberal arts education and its traditions but didn't know if it would be possible," he said. "All of my Ouachita memories and experiences literally would not be possible without the generosity of donors."
Gregory does not take his Ouachita experience for granted. With a passion to invest in others himself, he has sought out opportunities to lead a weekly Bible study through Campus Ministries, serve through Tiger Serve Day and work in the development office as a student worker.
While Gregory said he has faced challenges during college, both academically and personally, his faith has grown thanks to intentional conversations with his friends in the men's residence halls and attending Wednesday night Bible studies at one of his favorite professor's home.
"I've been challenged with the importance of pursuing a relationship with the Lord during college, along with intellectual growth," Gregory said. "Despite all that I have faced, God's presence has been with me since the very first day I walked on campus."
Gregory is a senior finance and business administration/entrepreneurship & management double major from Springdale, Ark. Photo by Abby Blankenship.