blog
Tips for visiting campus
Make the most of your college visit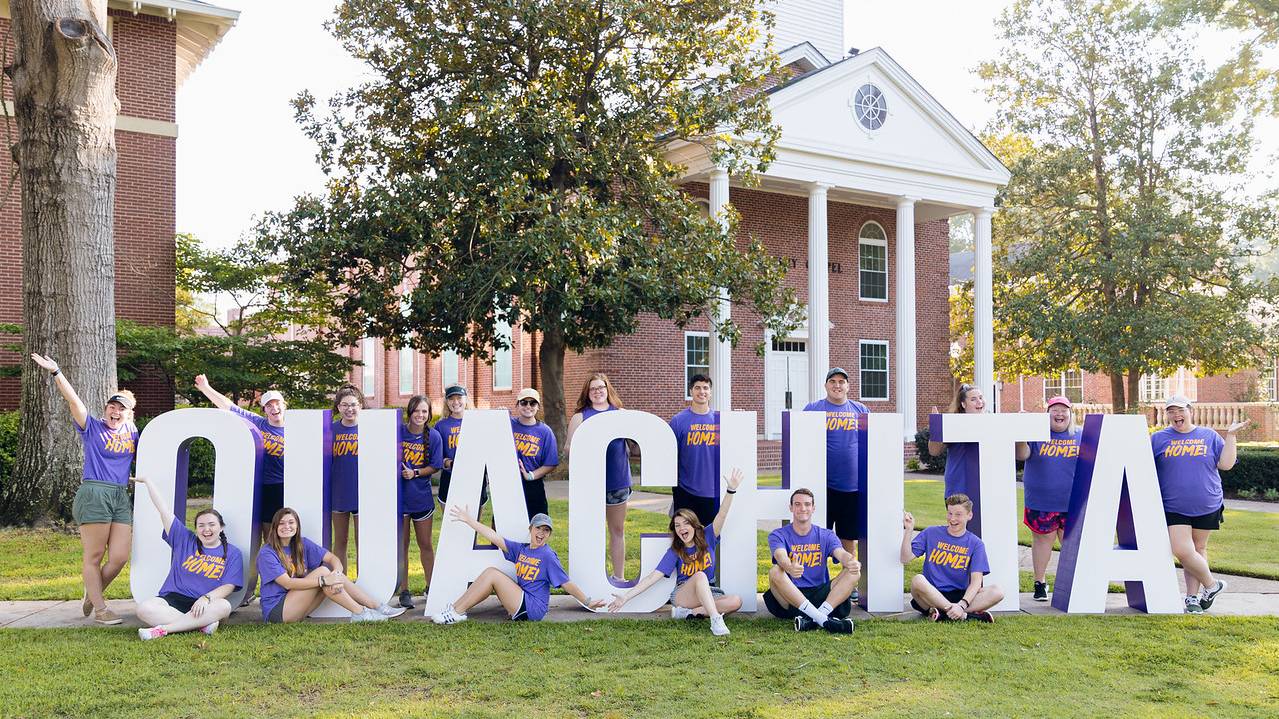 June 18, 2018 - Stephanie Bell
Graduating high school and looking for the right college can be overwhelming. There are so many choices and so many questions to be asked – how are you supposed to know where you fit best? You want a place that will feel like home for the next four years. Visiting campus is a huge part of the college selection process. It gives you a glimpse into campus life and allows you to physically see all that the school has to offer. My first campus visit to Ouachita was my deciding factor in choosing to attend school here. It felt like home from the moment I stepped onto campus.

Because this can be a stressful time during a busy season, here are some helpful tips to keep in mind when visiting a college campus. I included a few tips for visiting Ouachita, specifically, as well. When you come to a place like OBU, there are just some things that make this place so special, that you won't want to miss them.
Keep an open mind. This might be obvious, but you never know what you might like or dislike about a campus. Be open to all that a school has to offer before you decide you don't like it.
Ask questions. Don't be afraid to speak up about something you want to see. That's what the tour guides are there for. They want to answer any questions that you have. If there's something you want to see on campus that wasn't part of the tour, you might as well ask to see it while you're here.
Pay attention to the attitudes of the students. Talk to them. They're the ones living on campus, taking classes and doing life here. If there's anyone that knows about the college experience, it's them. Ask them what they like to do for fun. At Ouachita, everyone is always eager to visit with prospective students. Take advantage of this.
Explore the academic departments if you are unsure of your major. Talk to the deans, sit in on a class. Check out the options for an undeclared major. Don't stress; there's plenty of time to decide what you want to study.
Pick up a student newspaper. At Ouachita, we have The Signal. It's a student produced newspaper that shows all the fun things happening around campus and allows students to share their voices on different topics.
Get a picture with a campus landmark or sign. The Tiger Statue is a Ouachita must. It stands proudly in the center of campus and is a landmark for Ouachita history.
Do your research. Check out the school's website and come prepared with the questions you didn't find answers to before your visit. School websites can often answer most of your questions, but there are some things you just need to see for yourself. Prepare questions before visiting campus so you're sure to get all the answers you are looking for.
Don't expect a group tour or group event to cater to you. If you sign up to go on a group tour, expect the tour to be more general. It won't be tailored to the things only you want to see. If you plan to ask several questions and have a list of things you want to check out on your visit, schedule a private tour. This way you can fit in all that you wanted to do.
Show up early and leave late. Especially if you're visiting far from home, make the most of your visit. And if you live nearby, stay and enjoy the campus; it could be your home soon and you'll be spending a lot of time there.
JUST VISIT!!! So many students narrow their college list before visiting. That's the purpose of a visit – to help you make a decision. Brochures and websites are great, but they can never give you a complete feel for campus life until you see it for yourself!
Good luck in this next chapter of life! Making a big decision like where to attend college for the next four years can be scary, but once you find your home, the best four years of your life lie ahead of you.


By Stephanie Bell, a 2018 communications & media Ouachita gradudate from Stuttgart, Ark.