magazine
Staff profile: Shane Seaton, director of Recreational Life
Modeling creation care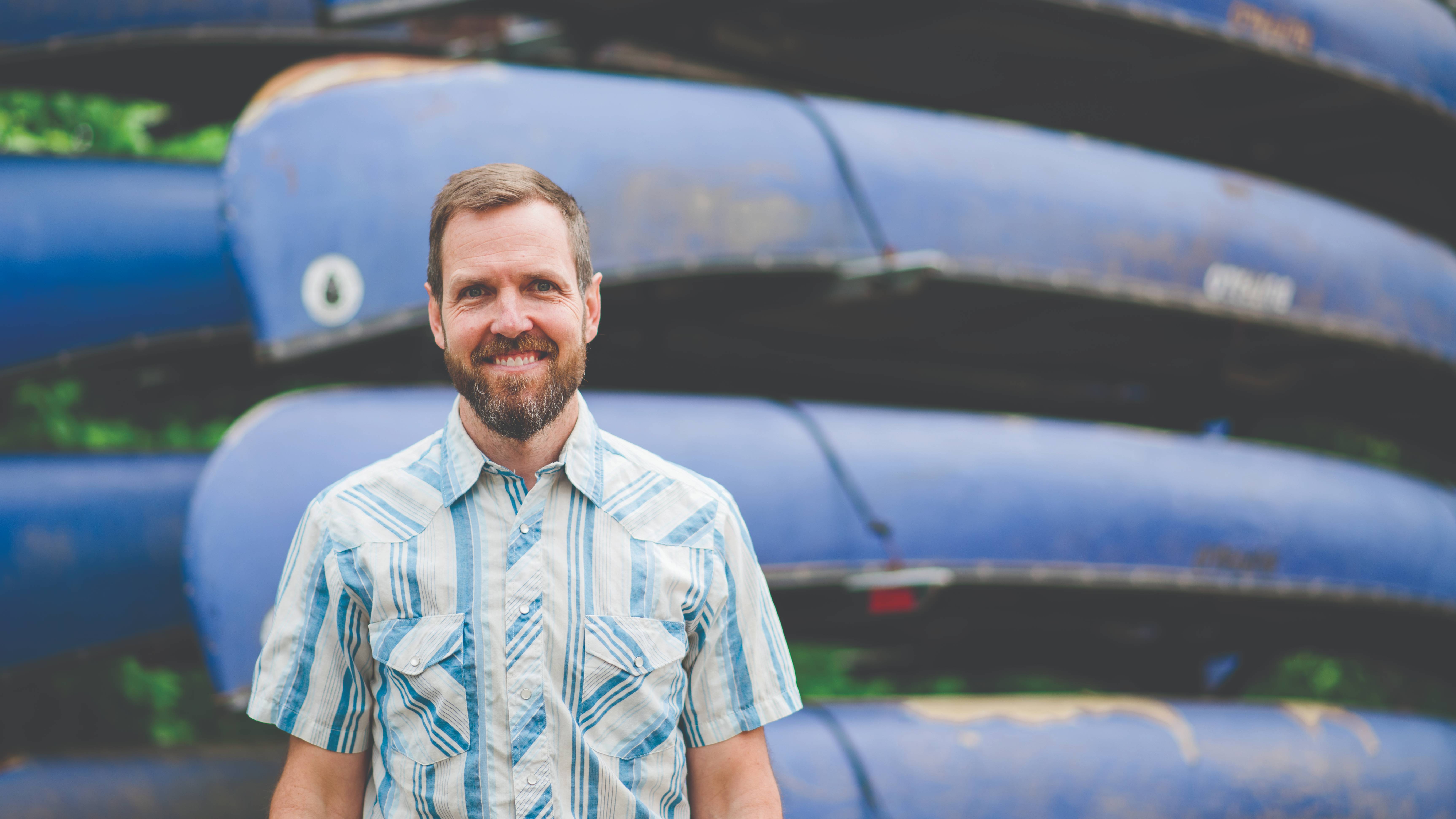 May 15, 2019 - Jon Merryman
Growing up, Shane Seaton loved playing outside, hiking, camping trips with his family and going to summer camp. He also spent a lot of time outdoors with friends during college in Oklahoma, where he earned a B.S. in business administration from Southern Nazarene University. But it wasn't until later that Seaton realized how transformational those outdoor moments had been. Now, those are exactly the kinds of experiences he seeks to provide for students at Ouachita.
While working for a camp ministry after college, Seaton met his now-wife Hannah, daughter of Ouachita professors Byron and Amy Eubanks, and they married in 2011. They have one son, Wilder. Seaton went on to earn an M.A. in Christian formation and ministry/outdoor adventure leadership at Wheaton College.
"I realized I loved camp ministry, but most of all, I loved working with the college students who were leading camp," Seaton said. "When the opportunity was presented to lead recreation and outdoor ministry with college students at Ouachita, it was the perfect fit. We love being in Arkadelphia, surrounded by beautiful forests and lakes."
As director of recreational life, Seaton oversees intramural sports, fitness classes, outdoor trips, the climbing center, equipment rental and team building. He also teaches classes in both leisure studies and Christian studies.
"Shane is a valuable member of the student development team," said Dr. Wesley Kluck, vice president for student development. "He brings a great expertise and enthusiasm in outdoor recreational activities and ministry to our campus. Shane has been able to successfully link our students, faculty and staff to the wonderful and plentiful natural resources that surround our campus."
"In all I do, I want to lead students to reflect on the experiences they're having in nature and the outdoors," Seaton shared. "I want to encourage students to enjoy being outside but also focus on what they can learn through these experiences."
"I WANT TO LEAD STUDENTS TO REFLECT ON THE EXPERIENCES THEY'RE HAVING IN NATURE."
Shane Seaton
Additionally, Seaton desires for students at Ouachita to think about caring for nature and seeing our surroundings as God's creation. This is the way the Seaton family lives – being intentional about every decision. This affects their schedules as they carpool, limit fast food because of waste, use reusable water bottles and dishes even on outdoor trips and buy less "stuff" that might eventually end up in a landfill.
"I believe that we are called to care for God's creation," Seaton said. "While a few students come to Ouachita already thinking this way, many students are exposed to these concepts for the first time here. Many habits are created during this formative time as a college student, so I hope to model creation care to students as much as I can."
When asked how he handles students or adults who don't understand why he might be carrying his own plate to the cafeteria, Seaton says God has given him a great amount of grace.
"I'm passionate about taking care of what God's entrusted to me, but I realize cramming things down someone's throat or judging them is not going to persuade them to change how they live," Seaton said. "I hope students will see how I model these things in my personal life and on trips and reflect on how they might see creation care as a calling for themselves, as well."
---
Photo by Andy Henderson