magazine
Alumni profile: Cliff Harris ('70)
Making football history

February 27, 2020 - Rex Nelson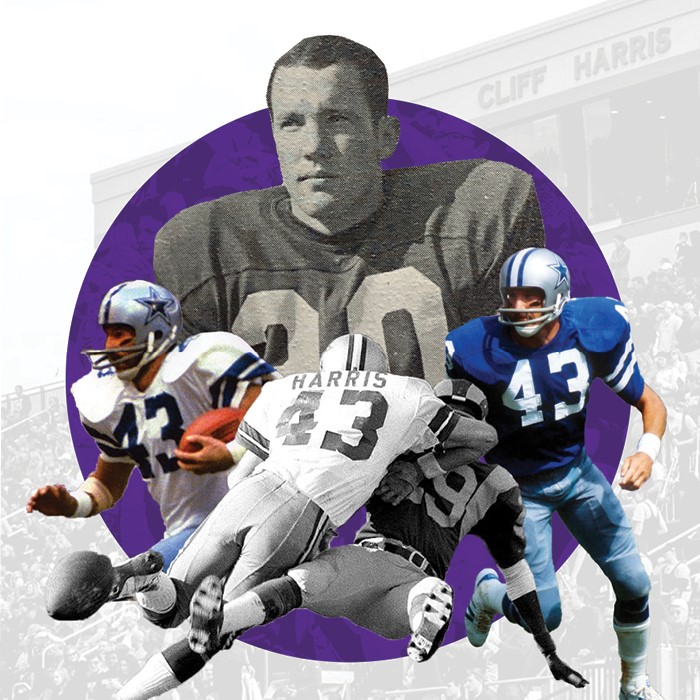 When former Ouachita football star Cliff Harris is inducted into the Pro Football Hall of Fame later this year, you can bet that he will be thinking about his late father, O.J. "Buddy" Harris.
Buddy Harris starred in football at Ouachita in the 1940s. To understand what has driven Cliff Harris all of these years, one must first understand the story of his father.
It was announced on Jan. 15 that Cliff Harris, who played in five Super Bowls as a free safety for the Dallas Cowboys from 1970-79, will go into the Hall of Fame, pro football's most prestigious honor.
Buddy Harris was a linebacker and center at Ouachita and went on to be a war hero during World War II, earning the P-38 Flying Cross after being shot down over the Pacific. By age 50, the elder Harris had lost most of his sight due to diabetes. By the time Cliff began playing for the Cowboys in 1970, his father was having a hard time finding him on the field. At home, he would turn down the sound on the television and listen to the radio broadcasts of Dallas games instead.
"Cliff didn't think much about it back then," Kevin Sherrington wrote in the Dallas Morning News. "He was too caught up making and keeping his position with the Cowboys. ... Cliff says he is who he is because of his father. He figures he still owes him."
"My dad never flew again after the war," Cliff said. "I played in five Super Bowls, and he never got to live his dream. I feel kind of guilty because I was so focused on myself all those years. I feel like I didn't do him justice."
Cliff's mother, Margaret, graduated from Henderson but became Ouachita's biggest fan once her son was a Tiger.
Cliff was born in Fayetteville, Ark., spent most of his formative years in Hot Springs and graduated from high school at Des Arc. He played multiple sports growing up but drew little interest from college recruiters after graduating from high school in the spring of 1966. Buddy Benson, who had become Ouachita's head football coach in 1965, was urged by some of Buddy Harris' former teammates to offer Cliff a scholarship. It was his only scholarship offer.
Cliff made a name for himself in Arkansas while playing for Ouachita in the Arkansas Intercollegiate Conference from 1966-69, but he was overlooked in the 1970 NFL draft. Gil Brandt, who headed the famous scouting operation for the Cowboys, was aware of the hard-hitting player from the small school in Arkadelphia. He signed Cliff as a free agent. A decade and five Super Bowls later, Cliff retired from football.
The previously unknown player from Ouachita earned a starting position as a rookie even though his first NFL season was interrupted by a tour of duty in the U.S. Army. Cliff wasted no time regaining his starting position following his military commitment. During the decade of the 1970s, Cliff changed the way the position of free safety was played in the NFL. He rarely left the field, often leading the team not only in interceptions but also in yardage on kickoff and punt returns.
In addition to playing in those five Super Bowls (the Cowboys won two of them), Cliff was named to the Pro Bowl six times and was named a first team All-NFL player for four consecutive seasons by both The Associated Press and the Pro Football Writers Association. He was named to the Dallas Cowboys' Silver Season All-Time Team, was selected by Sports Illustrated as the free safety on the magazine's All-Time Dream Team, was given the NFL Alumni Legends Award and was the free safety of the All-Decade Team for the 1970s.
In 2004, Cliff was inducted into the Dallas Cowboys Ring of Honor. A large contingent of Ouachita graduates were on hand at Texas Stadium that day for the induction ceremony. In 2013, the Little Rock Touchdown Club created the Cliff Harris Award, which is given annually to the best defensive player in small college football. And in 2014, Ouachita named its newly renovated football stadium Cliff Harris Stadium. Since the stadium opened, Ouachita has won four conference championships and has had three undefeated regular seasons with Cliff regularly in attendance at home games.
"Super Bowls and Pro Bowls say a great deal about his contributions to the game, but what many don't know is the way he did it," said Ouachita head coach Todd Knight, who also played for Benson in college. "Hard work and the values he learned in the Ouachita football program made him unique. Cliff is a great representative of the game of football."
Through tenacity and a willingness to do whatever it took to succeed, Cliff overcame numerous obstacles in his football career to become one of the best defensive players in the history of the game. Now his name will be enshrined in Canton, Ohio.
"As a small college player myself at Ouachita, I always understood that recognition and respect for outstanding play was more difficult to attain," Cliff said. "Because of this, I relied on perseverance and mental toughness."
O.J. "Buddy" Harris – Ouachita graduate, college football star, war hero and an inspiration for all who knew him – wouldn't have had it any other way.
---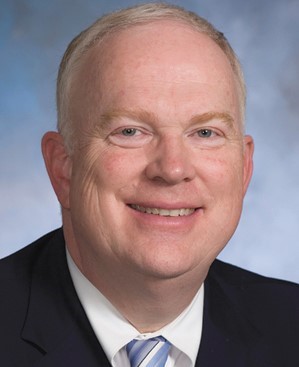 Rex Nelson ('81) is senior editor of the Arkansas Democrat-Gazette and has served 37 seasons as the radio voice of Ouachita football.
You Also Might Like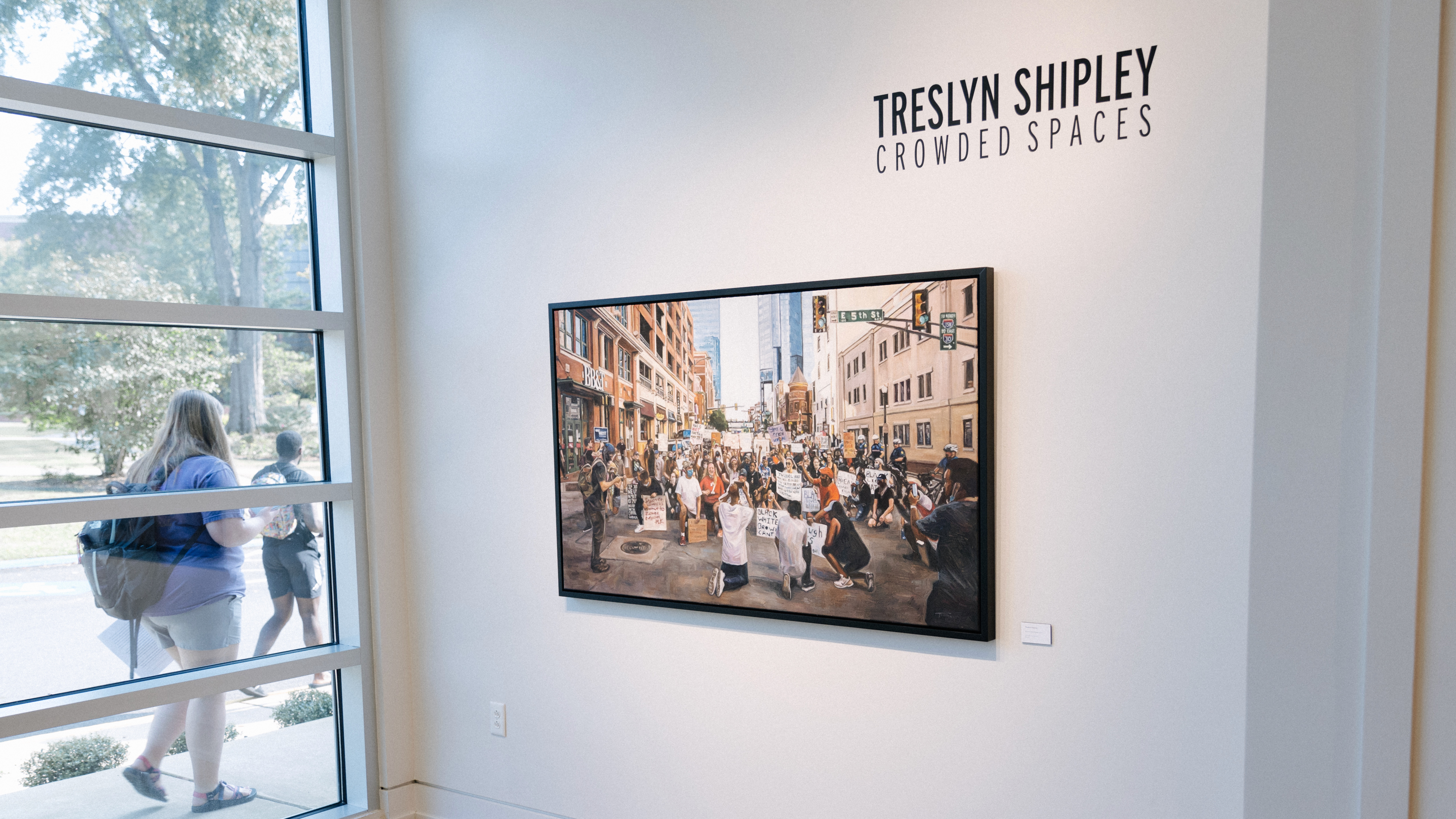 happenings
September 02, 2021
Recent