magazine
Faculty profile: Allyson Phillips
Chair, Department of Psychology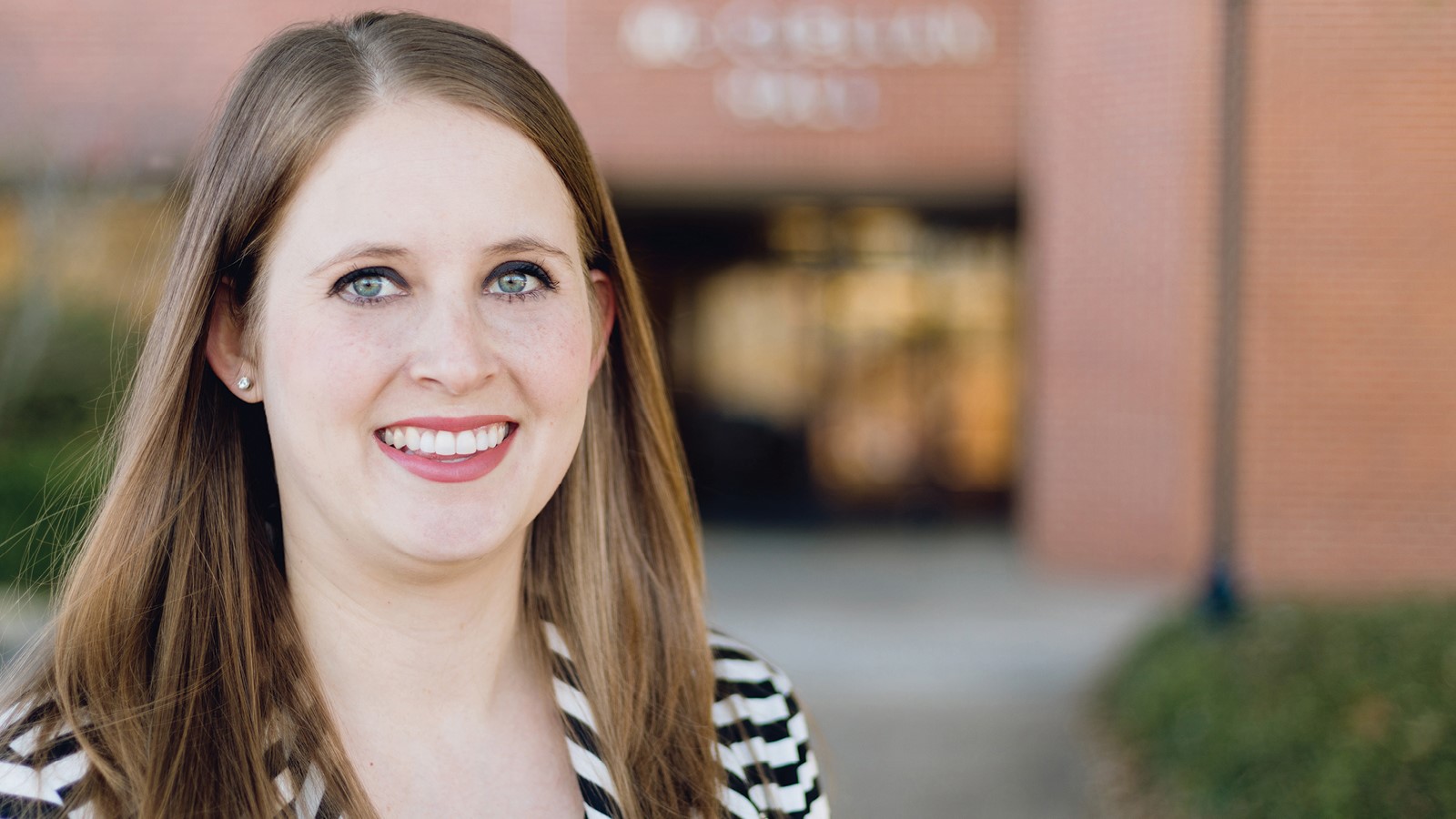 February 27, 2020 - Jon Merryman
Dr. Allyson Phillips began her studies in psychology assuming her path would lead her to counseling, but a professor encouraged her along the way to consider focusing on research. It was Ouachita's empirical approach to studying psychology, research and observation-based learning that drew her to OBU. She now serves as assistant professor of psychology and chair of the Department of Psychology.
"Allyson encourages students to 'take ownership of your insights!' – a vision Allyson lives out daily," said Dr. Randall Wight, dean of Ouachita's Sutton School of Social Sciences.
Phillips earned her bachelor of arts degree from Colorado Christian University and M.A. and Ph.D. degrees from the University of Alabama. She has worked at Ouachita since 2014.
"I love teaching at Ouachita because my students want to be challenged," Phillips said. "I talk with colleagues at other schools, and this just isn't the case everywhere. Our students are learning things others only learn in graduate-level studies. They are invested, engaged and actively involved."
The department is seeing its graduates secure jobs over other applicants because of the unique research and advanced statistics experiences at Ouachita. For Phillips, though, it's not just about the numbers.
"What I enjoy most is not the caliber of our students but the relationships formed with them," she said. "At Ouachita we care about students and their futures, not just what they are learning."
Another passion for Phillips is autism, and her interest in that area has been an asset as Ouachita has prepared to add a graduate program in applied behavioral analysis (ABA), one of the leading treatment plans for autism. As a student, she participated in a summer service project at Arkansas Children's Hospital (ACH), observing children in their autism clinic.
"Our students are learning things others only learn in graduate-level studies. They are invested, engaged and actively involved"
Dr. Allyson Phillips
In a recent research project with Ouachita students, "we worked to increase facial emotion recognition in children with autism," she said, using a free smart phone app, which she hopes will be "a helpful resource to families with children diagnosed with autism."
Phillips also served on the subcommittee tasked with evaluating applied behavior analysis as a viable graduate program to launch at Ouachita as the university seeks to diversify educational offerings, one of the six strategic directions named in its strategic plan for 2018-2022. Phillips said she is excited about the program for many reasons.
"We have students graduating Ouachita every year going into this field having to either move across country for the program or join an online program, which may not prepare them adequately for ABA certification," she said. "I think it's fabulous that ours will be the first ABA program in the state."
Phillips and her husband, Camaron, live in Benton, Ark., and have three children: a daughter, Jordyn (6), and two sons, James (4) and Calvin (7 months). They are members of South City Church in Little Rock, where they serve with the rEcess ministry that provides respite care to parents of children with special needs.
---
Photo by Tyler Rosenthal