magazine
Roaring into view
Sports media students get in the game with Ouachita Sports Digital Network
February 27, 2020 - Ashly Stracener
It's the morning of the 2019 Battle of the Ravine football matchup, a tiebreaker year. A Henderson State win will force a shared Great American Conference (GAC) title; a Ouachita win will mean an outright championship for the Tigers, their third consecutive GAC title. ESPN is in the press box. A Sports Illustrated reporter is interviewing participants on both sides of the street.
Ouachita students are up early, prepping for a performance that will be seen by thousands, but these aren't linebackers and defensive ends; they are budding journalists. A team of 15 communications majors are setting up for the "Roar Rundown Live," their version of "College GameDay," on the brand new Ouachita Sports Digital Network (OSDN).
The OSDN launched this year with the hire of Chris Babb, a 1999 Ouachita graduate, as instructor of communications and director of sports media productions and following a donor gift to purchase needed equipment. Beginning as primarily a broadcast project that livestreams Ouachita athletics events, the long-term goal is to build the OSDN into a full-fledged media operation with a website, written content, coverage of off-campus athletics and more.
But let's back up.
As the world of communications constantly evolves, Ouachita's Rogers Department of Communications recently redefined the mass communications major as "communications and media" to better reflect technological advancements in the field. It also added emphases to better prepare students for specific career paths: communication studies, integrated communications, multimedia journalism, sports media, strategic communications and visual media & film studies.
There are more communications majors than ever at Ouachita, 130 students and growing. The addition of the OSDN was a response to particular growth and interest in the sports media emphasis and as a way to give students hands-on, immersive experience while still in school.
"The sports industry itself is continuing to grow," said Dr. Jeff Root, dean of the School of Humanities and Huckabee School of Education. "Sports are not something America's getting tired of. As a result of that, we feel like our students are going to have an opportunity to work in the field."
With the hire of Babb, a key donor gift and support of alumni in the field, the OSDN was born.
"We have more students involved because we've hired a faculty member in Chris Babb," Root said. "He is taking us to a new level with an increased number of students who are interested in this emphasis and are getting involved outside of class in major ways."
Babb has worked as Ouachita's sports information director, as an athletics fundraiser in Ouachita's Office of Development and as athletic director and communications director for Arkadelphia Public Schools.
"Sports are not something America's getting tired of."
Jeff Root
Dean, School of Humanities
"It's personal to me because that's where I got my start," noted Babb. "And when this whole opportunity came, it was kind of full circle because I came in the fall of '95 as a student from Cabot High who wanted to get into sports journalism, and now I'm able to lead and help students in that same position, 20-something years later."
The outside support has been critical to getting the OSDN off the ground, Root said.
"The giant leap has been possible here because a donor has made it possible to buy the equipment necessary. That kind of support is tremendously important," Root said. "We've also had a number of alumni involved because they've been working in the sports industry and they've come down to talk to our students about their lives and careers, and they've been very supportive and helpful."
Ouachita students have jumped at the new opportunities. Even before the OSDN was formalized, two Ouachita communications students, Josh Salim and Tiffany Lee, worked with faculty members to create the "Roar Rundown" as a weekly campus sports show. Salim, now a senior, has been a part of the inaugural year of the OSDN. Lee graduated in 2019 and now serves as an on-air reporter for KSFM 5 News, the CBS affiliate in northwest Arkansas.
The OSDN has allowed students to gain even more experience through broadcasting more games than ever before. Salim counts that he's been involved in more than 200 broadcasts in fewer than two years.
"The whole thing is the hands-on, practical experience," Babb said. "You have some majors that get experience doing research or performing; our experience is practical, hands-on learning – just doing it.
"The goal is to get students experience in producing, directing, shooting, being behind the mic, in front of the camera and all aspects of putting a production together," he added.
"The students have really come through because they're doing more than the classes tell them they have to do; they're volunteering for it," Root continued. "It's a great testimony to how much they love the work that they're doing and want to continue to do it and how well Chris had organized it."
"The OSDN is something special," said Salim, a Dallas native. "It allows for students to come in, even as freshmen, and automatically get an opportunity to have an experience that they've never had before. That's the Ouachita difference compared to these big schools."
"Even before the OSDN, if I said I wanted to do something, someone in the department would find something for me to work on," said Caity Hatchett, a sophomore from Keithville, La. She has gravitated to the behind-the-scenes work of sports media, writing, directing and producing the broadcasts.
"It is amazing to be supported by a president and a university that says, 'If you can think of something we could broadcast, let's do it,' and then throws its full support behind it," said Luke Roberson, a junior from Plano, Texas, who plans to pursue a career in athletics administration and communications. "Through this experience, I am confident that when I step into the workplace, no matter how large the scale, I will be able to take the reins and step up as a leader to provide the best possible product."
The breadth of skills and experience is something freshman Caroline Derby also said she values, saying, "Having this experience will allow me to be a versatile journalist. I feel prepared to go into the future with the experience I need to be able to do it all. On camera, filming, producing sound bites, doing live shots are just some of the skills the OSDN has provided me with." Derby, an Arkadelphia native, plans to pursue a career in broadcast journalism.
For more information on OSDN, email

Chris Babb or call 870-245-5207.
So how did that Battle of the Ravine broadcast go?
"We couldn't have asked for it to be any better," Salim said. "We learned a lot in the process. Talking live for an hour is difficult. It flies by, but all the same, we learned so much about ourselves and the program, and it was a big step forward. So that's what we're trying to do as we continually progress into the future."
"This broadcast allowed us to get experience with live shots and creating packages, all for viewers," added Derby, whose father serves as offensive coordinator for the Tiger football team. "I loved getting to share my love for the Battle of the Ravine."
"It was exciting for them to be able to have success in something so new and challenging," Babb said. "They had to learn on the fly, they had to monitor and adjust as we went, they had to learn how to be flexible, and I was really proud of them."
After three days of intense work, more than 2,000 online views and a memorable story for future job interviews, the OSDN team came away with a win in November alongside the Tigers. And then they started planning their next broadcast.
---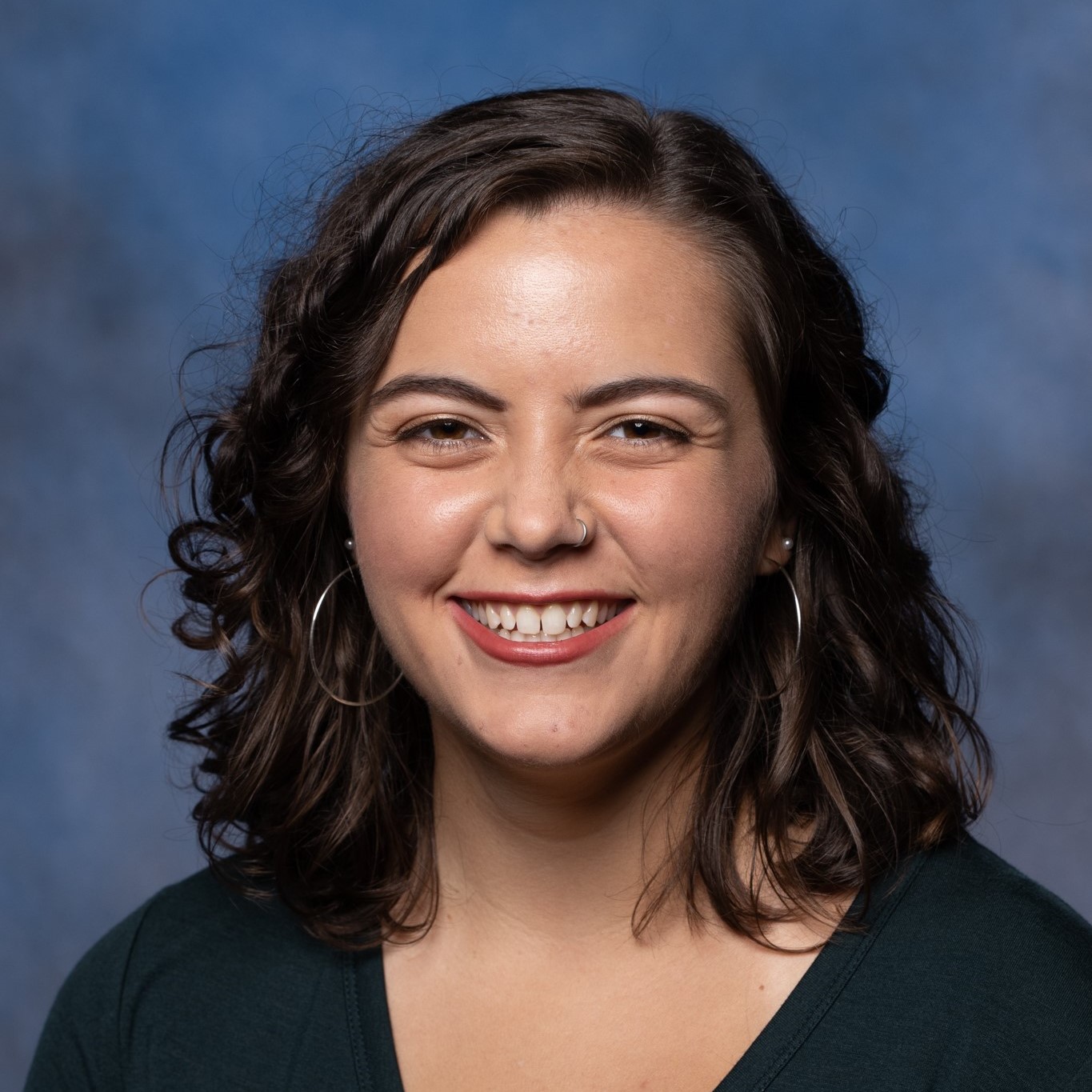 Ashly Stracener is a senior from Cabot, Ark. She double majors in English and communications & media with an emphasis in strategic communications.