magazine
Staff profile: James Richards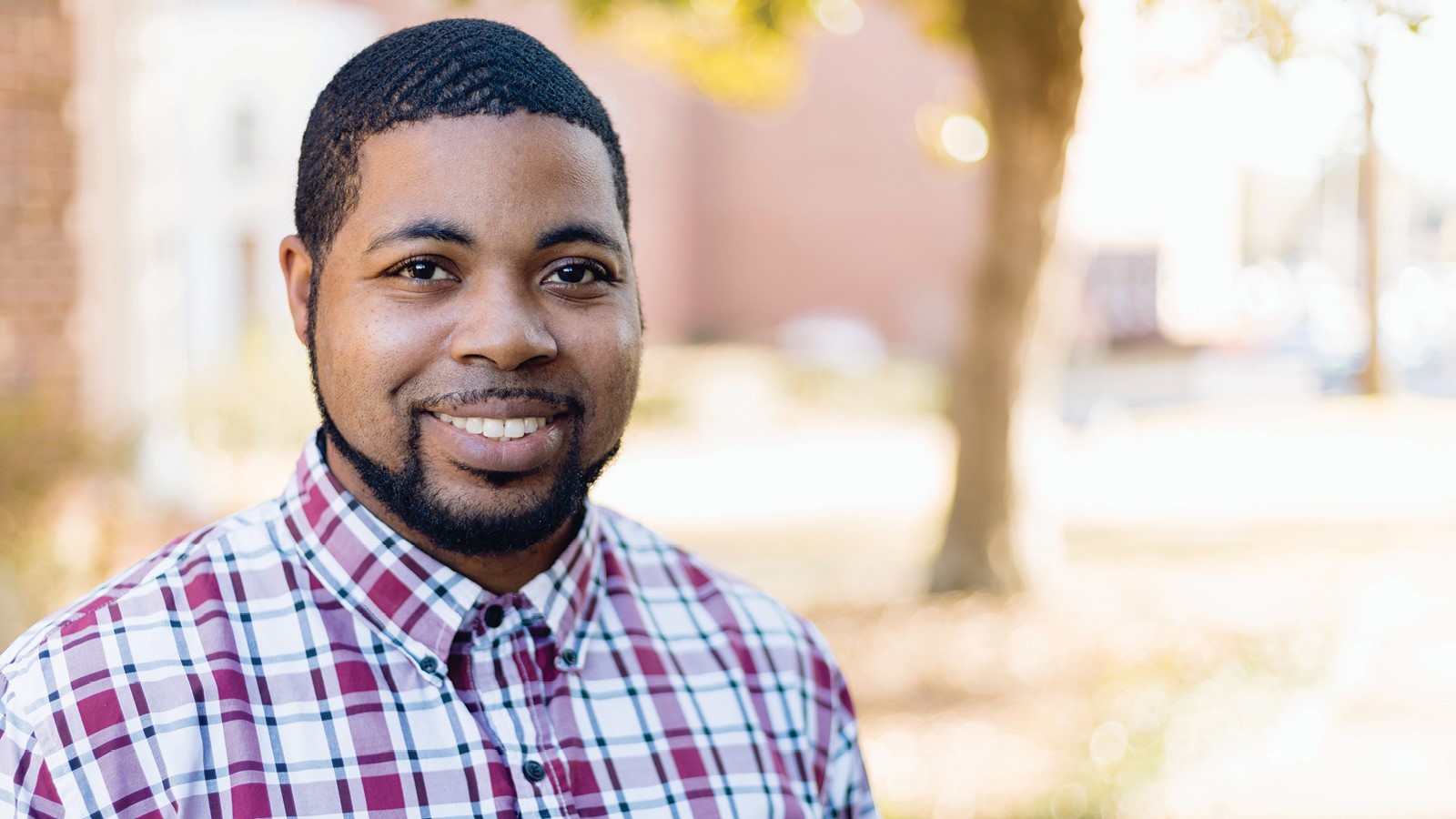 February 27, 2020 - Jon Merryman
As a first-generation college student himself, James Richards said that helping other first-generation students navigate paying for and getting settled into college was a perfect fit.
"I believe this job was sent from the Lord," James shared. "I wasn't looking for new opportunities when Karen and Brant Matros shared this opportunity with me. I love what I get to do every day now at Ouachita."
If you were not a first-generation student, if your parents or other family members did attend college, you might not realize that the ins and outs of college life, even terminology, is not always obvious. Many students who are the first to attend college in their family – and their parents – are simply not aware of things like private scholarships, federal aid or work study. Some assume they have to find a way to pay for school all on their own, but Richards helps students and families navigate the sometimes overwhelming process.
"Many of the students and families I visit with don't realize there are lots of things available to help pay for school," Richards said. "I enjoy being able to help students understand how their dreams of attending college can become reality. Even things like federal aid paperwork can seem daunting at first, but just knowing there is someone to help make sure things are done right helps put students and families at ease."
"James is a valuable member of the Student Financial Services team," said Susan Hurst, associate vice president for student financial services. "He provides uncommon service to our families and is a man of faith who brings calm strength and assurance to those he encounters."
In addition to Richards' work with first-generation students, he also works with those eligible for veterans benefits, both military dependents and active-service military men and women. Providing dedicated support to students with these unique circumstances helps Ouachita meet the needs of students and families better.
"I enjoy being able to help students understand how their dreams of attending college can become reality."
James Richards
"Visiting with students, learning from them, getting to know their stories and their backgrounds and finding out how I can help are the best parts of my job," Richards shared.
About 30% of Ouachita's student body fall under Richards' areas of focus, first-generation students and military families. His extra attention to their unique circumstances – and serving as a connector to other key areas of campus – provides value to those students both in the college search process and throughout their time in the Ouachita community.
"I love that everybody at Ouachita works as one unit," Richards said. "I know I can go to anyone on campus for answers to questions – from admissions counseling to the registrar or the alumni relations office – I know I'll find people happy to help. Our campus is not divided; everyone is here to help every student succeed."
Richards and his wife, Michelle, live in Arkadelphia and have two sons, Javion (13) and Kaiden (11). They are members of Cornerstone Missionary Baptist Church, where James serves as a deacon. He also is a member of the Arkadelphia Badger Foundation and led his son's baseball team as head coach to the 2019 Cal Ripken 12U Major/60 World Series in Visalia, Calif.
---
Photo by Tyler Rosenthal