magazine
Ouachita introduces Master of Science degree in exercise science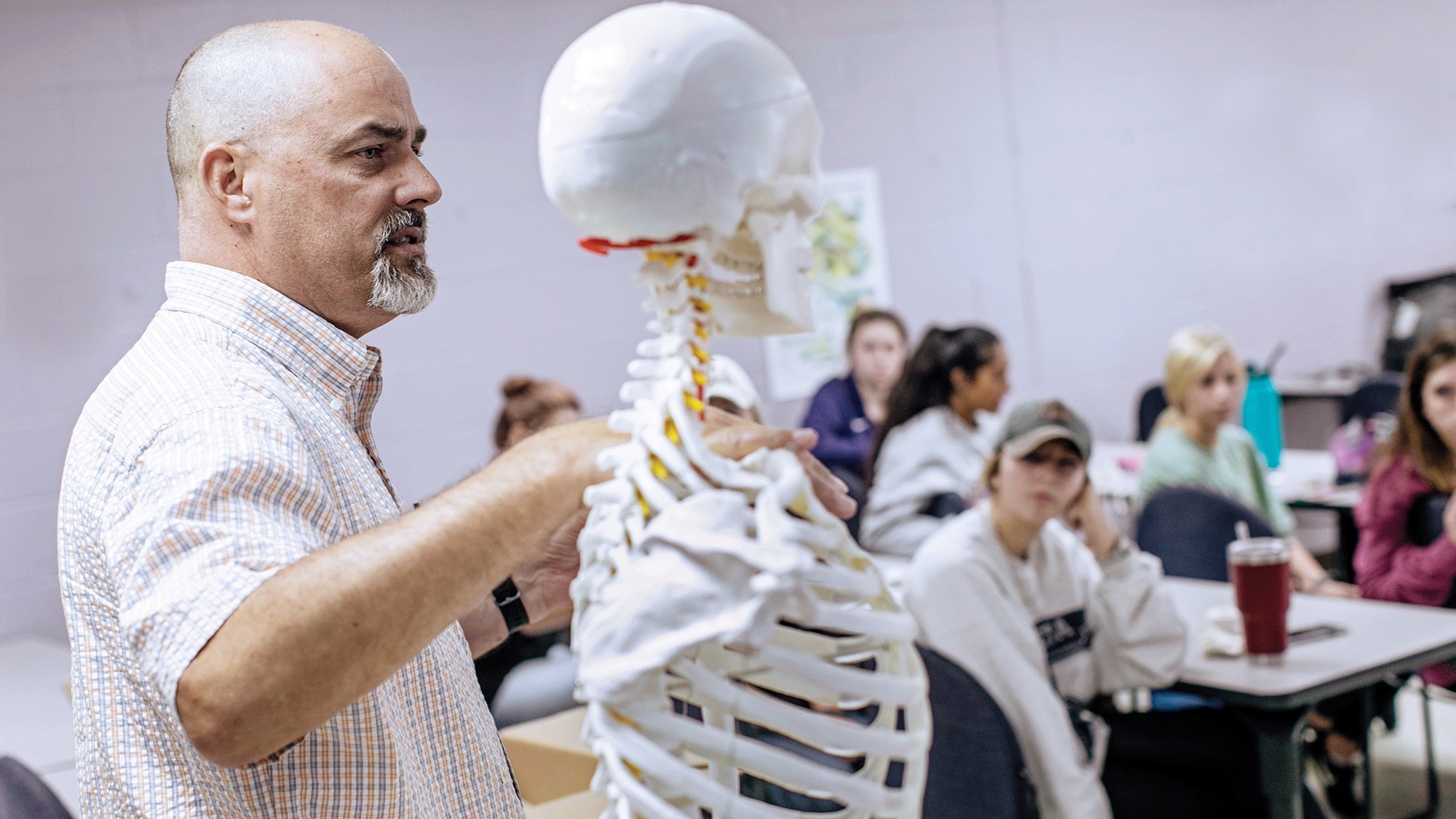 November 18, 2022 - Kiki Schleiff Cherry
Ouachita will expand its kinesiology program to include a Master of Science degree in exercise science, expected to launch in Fall 2023. Housed in the Huckabee School of Education, the master's degree pathway will be built around the concept of recognizing exercise as medicine—an emphasis that has been foundational in the way Ouachita's Department of Kinesiology approaches instruction.
"We are excited about the future of our M.S. in exercise science," said Dr. Terry DeWitt, chair of Ouachita's Department of Kinesiology. "Our program will be designed for healthy behaviors, personal fitness assessments and exercise prescriptions for people who are healthy or have medically controlled diseases."
Ouachita is the only university in Arkansas to earn gold-level classification for participation in the Exercise is Medicine On Campus™ (EIM-OC) program managed by the American College of Sports Medicine (ACSM). According to the ACSM website, Exercise is Medicine is a joint global health initiative by the ACSM and the American Medical Association to make physical activity assessment and promotion a standard in clinical care—as routine as measuring blood pressure or heart rate, for instance—connecting healthcare with evidence-based physical activity resources for people everywhere and of all abilities. EIM-OC invites universities to collaborate in this venture.
"We are moving away from the stereotypical idea of what exercise science is about, broadening and expanding the role that exercise plays in everyday life," DeWitt explained.
This approach is supported by data retrieved from decades of research underscoring the role of physical activity in promoting physical and mental health. The Centers for Disease Control and Prevention reports that regular exercise can increase lifespan and mobility, balance and coordination; improve brain health and quality of sleep; reduce the symptoms of anxiety, as well as a person's risk of developing heart disease, type 2 diabetes, dementia, depression, COVID-19 and some types of cancer; help manage weight and chronic conditions such as arthritis; and strengthen muscles and bones.
"The value of having a qualified exercise physiologist as part of a healthcare team has been tested and proven to be effective in preventing and treating diseases," DeWitt said. "There are so many things you can do within this field, especially with a master's degree: corporate wellness, working with tactical athletes, cardiac rehabilitation, exercise physiology. The applications are endless."
"We are moving away from the stereotypical idea of what exercise science is about."
Dr. Terry DeWitt
According to the Bureau of Labor Statistics, the demand for exercise physiologists is expected to grow 13% by 2030—almost double the average growth rate for all occupations. More than half of exercise physiologists are self-employed; opportunities are also available with occupational and speech therapists, doctors and audiologists in private practice, as well as in public, private and state hospitals and in government.
"Dr. DeWitt and the kinesiology faculty are putting together a program that is both unique and applicable to a variety of health- related fields," said Dr. Jeff Root, dean of the Huckabee School. "Exercise science is growing nationwide, and we're seeing that in our own undergraduate program. We're pleased to extend our mission to graduate studies and help students take the next steps in their careers."
"The M.S. in exercise science builds on the excellence established in our undergraduate program," said Dr. Monica Hardin, associate vice president for graduate and online education at Ouachita. "By adding this course of study to our portfolio of healthcare-related degree pathways, Ouachita is on the forefront of preparing students who will be compassionate and effective practitioners in their chosen professions."
The low-residency, 36-hour program will offer fully-online courses with two required on-campus weekend workshops and an optional weekend residency in the summer before students begin the program.
"We want to make this master's program user-friendly and interactive in a way that's unique compared to other online courses," DeWitt explained. "It will be accessible and flexible enough for people who are working while also providing tremendous hands-on experiences and learning opportunities."
DeWitt added that Ouachita's faith component can help students use exercise science as a form of ministry, affecting "personal health and wellness, the way you treat people, mental health and your relationship with God."
Applications will open for Ouachita's Master of Science degree program in exercise science in January 2023, pending approval from the Higher Learning Commission, Ouachita's accrediting agency.
---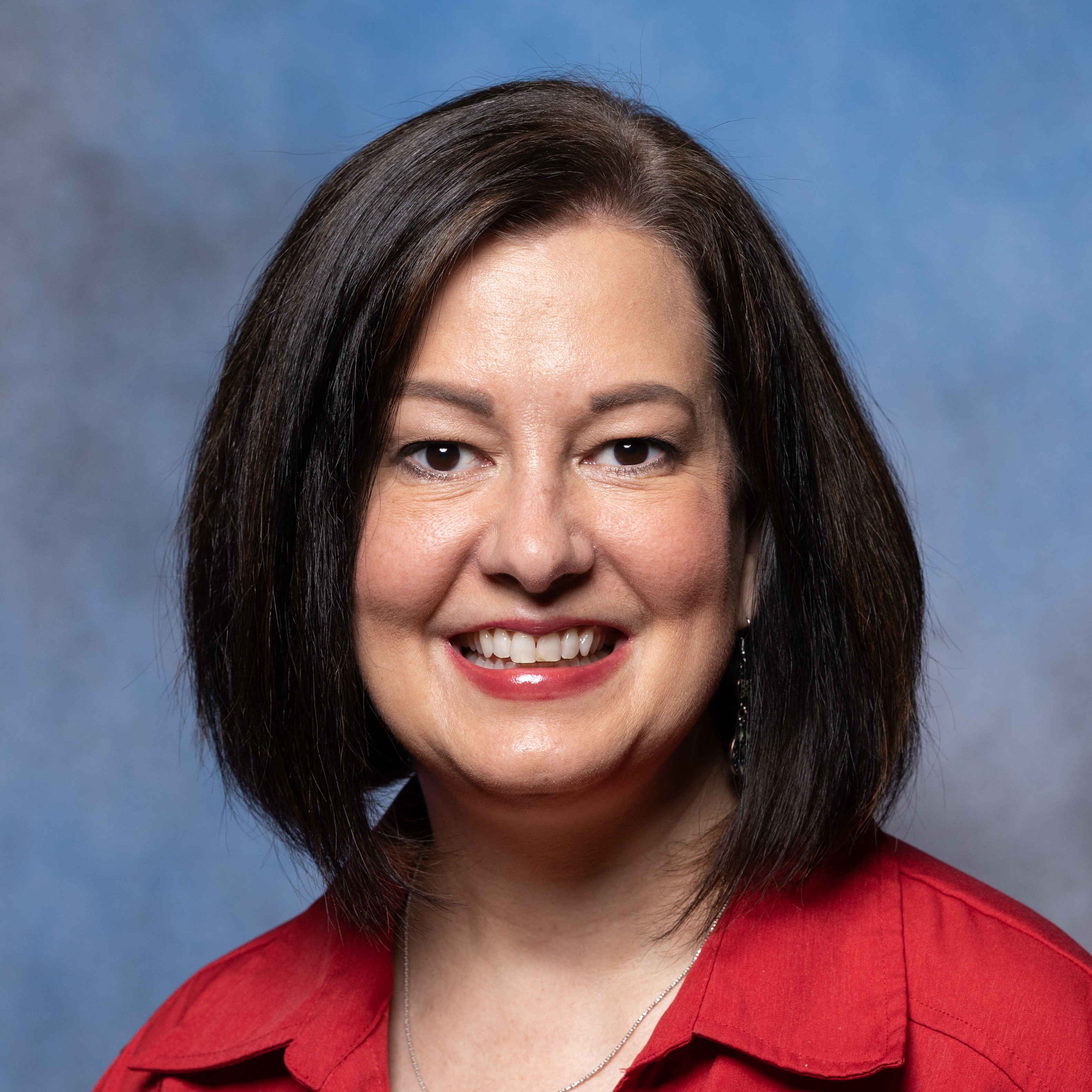 By Kiki Schleiff Cherry, marketing manager for graduate and online education