magazine
Dr. Justin K. Hardin named Ouachita's vice president for academic affairs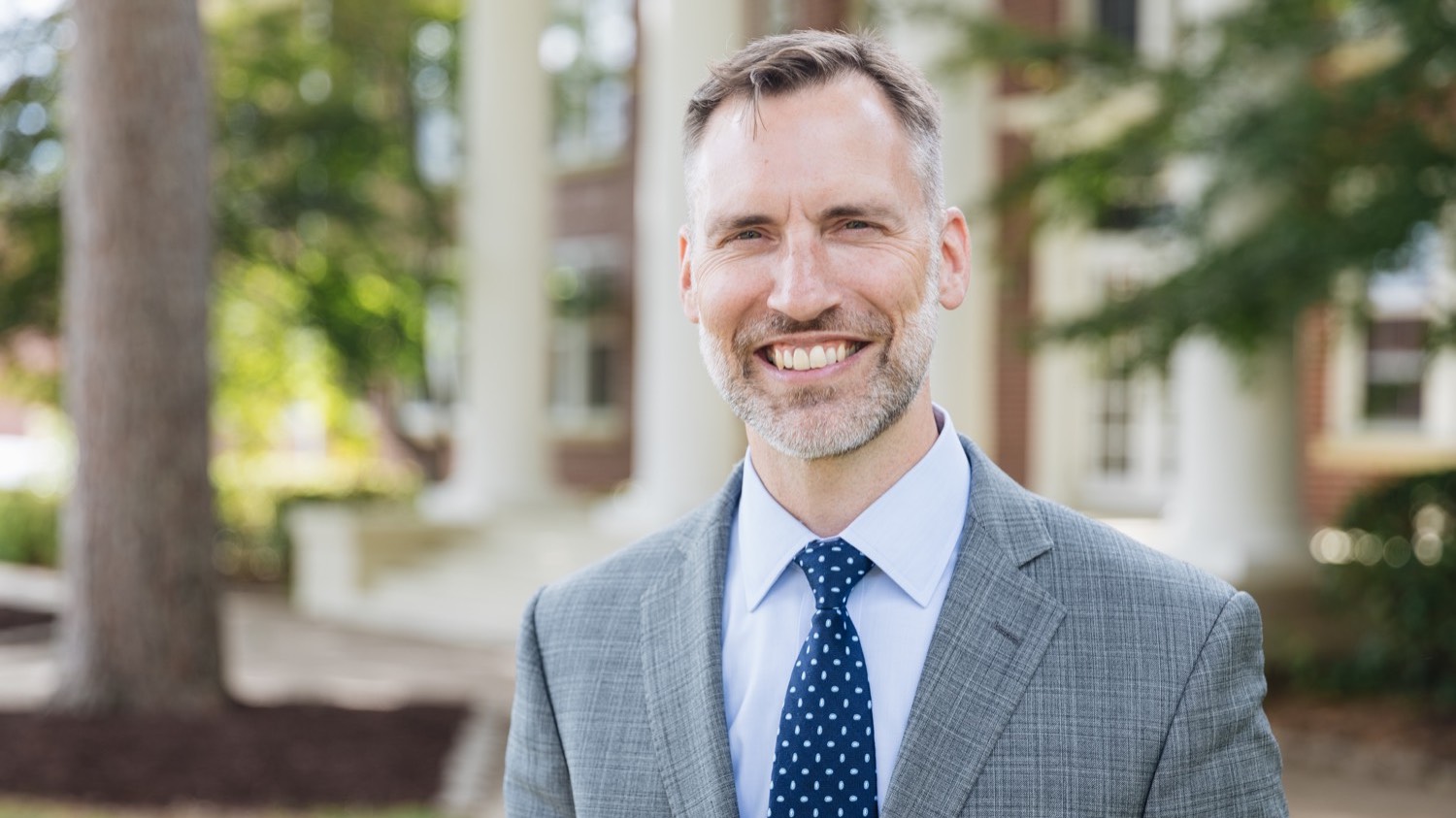 November 18, 2022 - Felley Lawson
Ouachita alumnus Dr. Justin K. Hardin has been named Ouachita's vice president for academic affairs (VPAA), effective July 2022. He brings a strong background in teaching, scholarship and administration to his new role as the university's chief academic officer.
Hardin succeeds Dr. Stan Poole, who is returning to the classroom as full-time professor of English after serving for 19 years as Ouachita's VPAA.
Hardin earned a Bachelor of Arts degree in history and biblical studies from Ouachita in 1998, a Master of Divinity degree from Samford University's Beeson Divinity School in 2001 and two degrees from the University of Cambridge: a Master of Philosophy in theology in 2003 and a Doctor of Philosophy in New Testament in 2007.
He comes to Ouachita after serving for eight years at Palm Beach Atlantic University (PBA) in West Palm Beach, Fla., where he has led their flagship and innovative Master of Divinity degree as well as broader graduate programs in the School of Ministry, including the university's only Doctor of Philosophy program. He currently serves as associate dean for graduate programs and professor of biblical and theological studies.
"One of my goals is to build upon our momentum as we prepare a new generation of Ouachitonians, rooted in Jesus Christ, to love God and others as they serve in the fields to which God has called each of them."
Dr. Justin Hardin
PBA, founded by Florida Baptists in 1968, is a comprehensive, interdenominational, Christ-first university enrolling 3,600 students. In Hardin's leadership role at PBA, the School of Ministry added three fully-accredited graduate degrees. PBA was one of the earliest schools in the country to adopt an accelerated ministry program, creating a pathway for students to earn Bachelor of Arts and Master of Divinity degrees in five years. During Hardin's tenure, enrollment in School of Ministry graduate programs climbed from fewer than 50 to more than 120 students. He taught courses in New Testament and Greek at the graduate and undergraduate levels and also taught in PBA's undergraduate honors program.
Hardin's other academic and administrative roles include serving for six years at Wycliffe Hall, the evangelical college of the University of Oxford, where he was director of studies and tutor in New Testament. He began his professional career at Oklahoma Baptist University as the Rowena Strickland Assistant Professor of Bible.
"Dr. Justin Hardin is a gifted teacher, scholar and administrator who's deeply committed to excellence in Christ-centered higher education," said Dr. Ben Sells, Ouachita's president. "He's an emerging leader in Baptist higher education who's been effective and innovative at serving students in traditional undergraduate programs as well as in graduate and online programs.
"This appointment adds to the university's momentum, including several new programs and record enrollment," Sells noted. "Hardin is another example of Ouachita attracting the next generation of leaders to extend our progress."
"As I prepare to return to Ouachita, I'm filled with joyful and humble enthusiasm," said Hardin, who also will serve as professor of biblical studies. "I look forward to advancing Ouachita's academic vision and building upon our strong Christian liberal arts tradition that Dr. Stan Poole and our outstanding faculty and deans have cultivated so well. One of my goals is therefore to build upon our momentum as we prepare a new generation of Ouachitonians, rooted in Jesus Christ, to love God and others as they serve in the fields to which God has called each of them."
A native of Henderson, Texas, Hardin received the Outstanding Student Award in Biblical Studies during his time at Ouachita, earned a 4.0 GPA, was elected president of his class all four years and was active in the Ouachita Student Foundation. Hardin said his interest in teaching and research was kindled through his selection to participate in Ouachita's chapter of the Pew Younger Scholars Society, a national program of the Pew Charitable Trust designed to foster a network of Christian scholars who intend to pursue the highest level of teaching and scholarship.
Hardin is the recipient of several academic honors, including two for teaching. Oklahoma Baptist University recognized him with the Most Promising Teacher Award in 2007; in 2012, he was selected from among more than 330 student nominations to be named Oxford University's Most Innovative Teacher in the Humanities Division.
Active in academic organizations within his field, Hardin has written several publications and given more than a dozen major conference presentations. He's writing a 250,000-word commentary on 1 Corinthians to be published by Zondervan. An ordained Southern Baptist minister, Hardin regularly teaches and preaches in local churches. He and his wife, Jill, and their family are active members of Family Church, an SBC congregation in West Palm Beach.
During his post-graduate studies in Cambridge, Hardin played basketball for the university. His interest in serving his community led him to coach youth soccer in England and Florida; he holds United States Soccer Federation (USSF) Level D1 and England Football Association (FA) Level 1 coaching licenses.
Hardin was named VPAA at Ouachita following an expansive national search in partnership with JobfitMatters, an executive recruiting firm specializing in Christian organizations.
"We were fortunate to attract a large and strong candidate pool," Sells said. "I'm grateful for colleagues on the advisory committee as well as faculty, staff and students who participated in this deeply collaborative process along with the support of the search firm."
"The campus today is a wonderful blend of legacy and looking ahead, of tradition and innovation, of past memories and future dreams," Hardin said. "I am eager to serve the Lord with all my energy and focus as Ouachita's VPAA."
Hometown
Henderson, Texas
First Job
Working in my dad's lawn care business
Favorite Movie of All Time
What About Bob?
Instruments I Play
Piano, percussion and guitar
My Wife and I Met
In church choir (in 5th grade)
Our First Date
Mercado's restaurant (not in 5th grade)
Favorite Soccer Team (besides the Tigers)
Manchester City and Leeds United
To Decompress, I Love to Practice
Contemplative prayer, memorizing Scripture and intense exercise. Also, reading a good book. I need this daily!
The Thing I Most Look Forward to About Being Back at Ouachita
Seeing God at work in the lives of a new generation of Ouachita students
The Most British Habits I Picked Up in the U.K.
Drinking hot tea and saying "cheers" and "unlucky"
Aisle or Window Seat?
Exit row!
Three Words that Describe Me Best
Sincere, enthusiastic, whimsical (according to my kids!)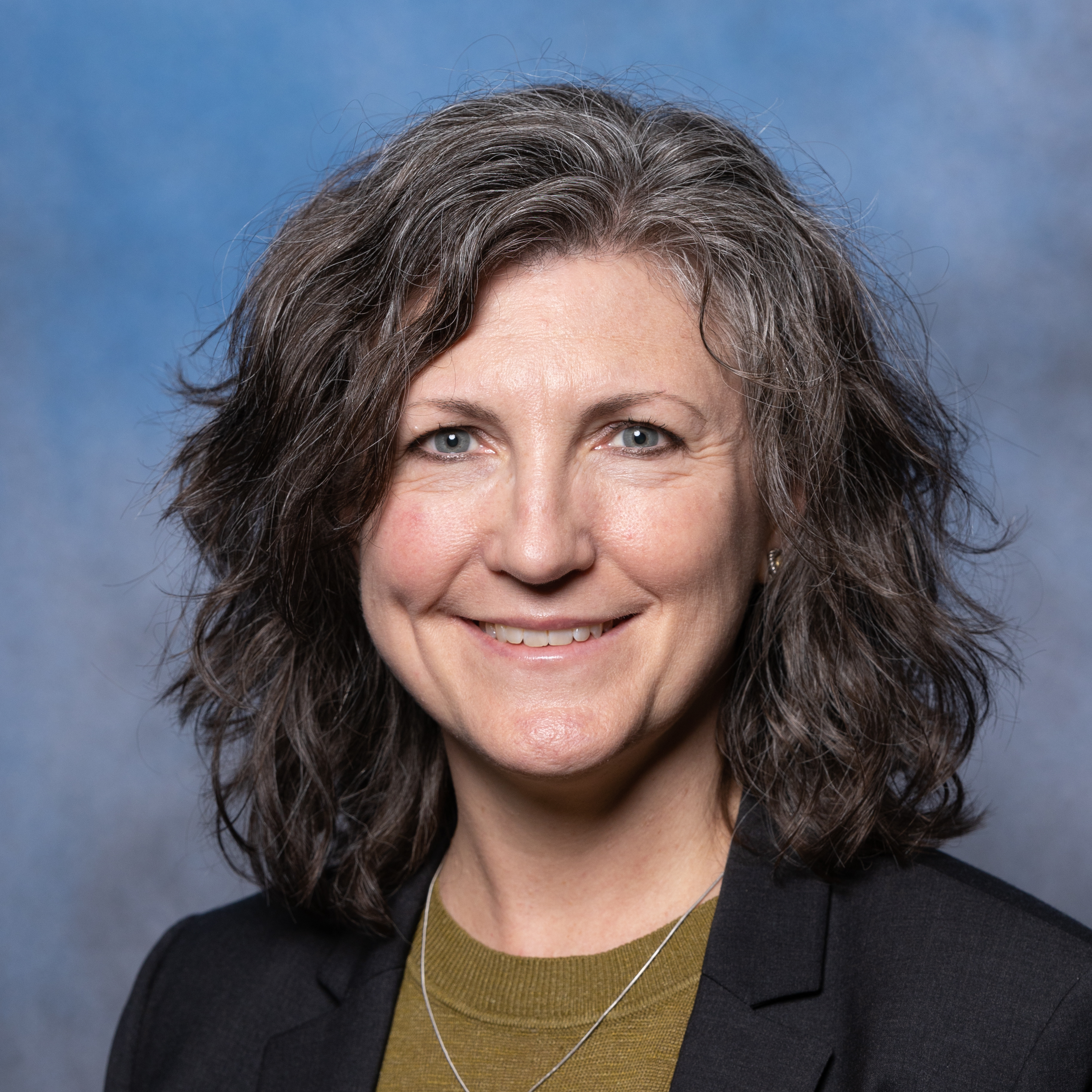 By Felley Lawson, editorial coordinator