magazine
Dr. Rickey Rogers named Ouachita's vice president for student development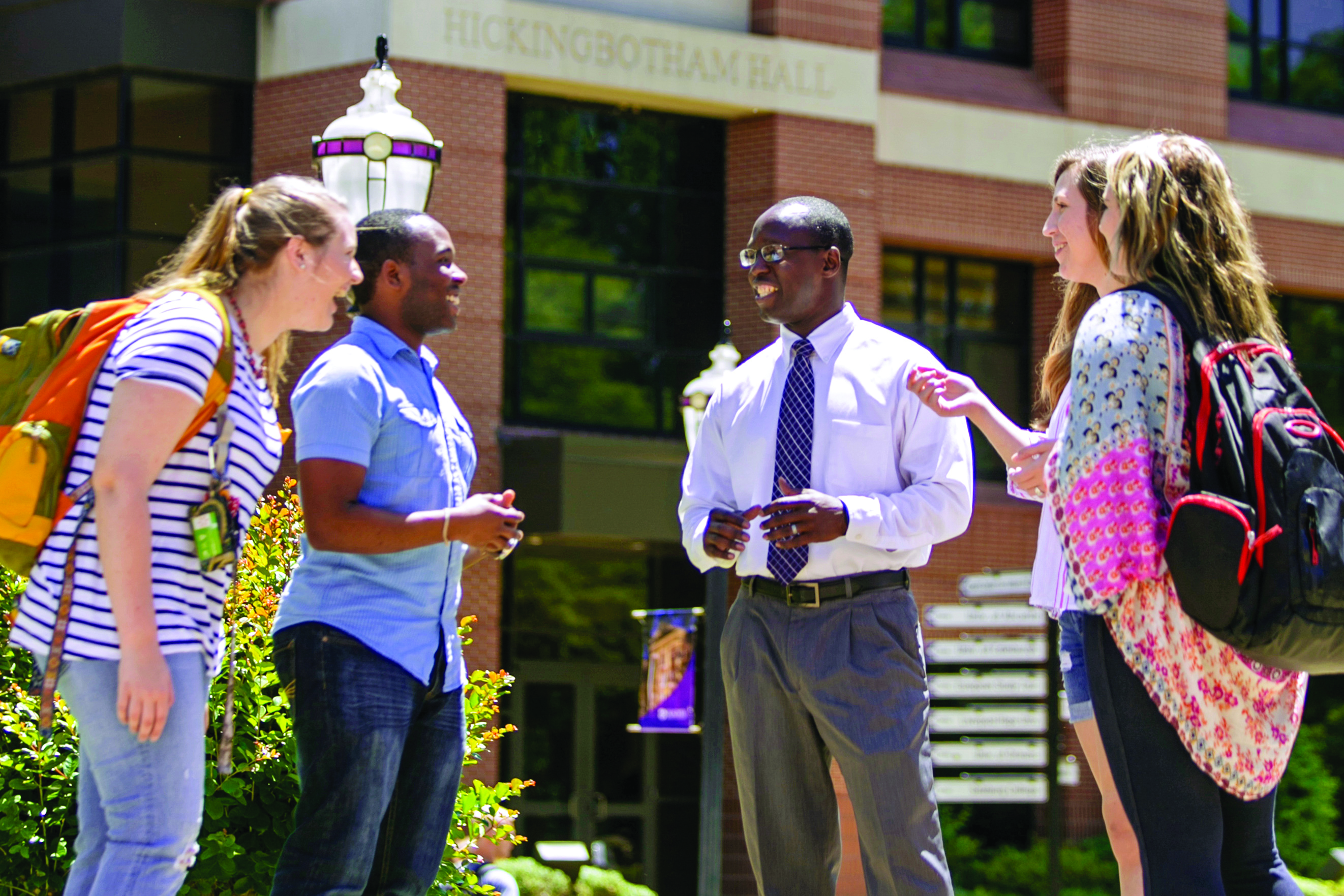 May 24, 2022 - Felley Lawson
Before he was Dr. Rogers, Ouachita's dean of students, Rickey Rogers was an assistant football coach at Ouachita calling signals for the Tigers who played offensive skill positions.
Quarterback. Running back. Wide receiver. Tight end.
The players who spend the most time handling the ball, figuring out how to move it down the field together to score—despite whatever obstacles or distractions might present themselves. The players who arguably get the most credit for wins and catch the most heat for losses.
And during Rogers' coaching tenure, these guys looked to him.
When Rogers became Ouachita's dean of students and director of residence life in 2017, among the many strengths he brought to his new position were a deep appreciation for teamwork, a respect for the value of education and an understanding of how to keep the ball moving down the field in pursuit of a goal.
In other words, Rogers understands momentum.
"Our main task is to ensure that within our department, we're doing what we can to help students grow mentally, spiritually and physically," said Rogers, who takes a team approach to leadership; he's promoted a climate in the dean's and residence life offices where everyone knows they play a part in helping students succeed.
In fact, Rogers believes that every department on campus can impact student success.
"Whatever we're doing to carry out Ouachita's mission is important," he said. "And whether or not we work together can make the difference between a first down and a touchdown."
On June 1, he'll put his team-focused leadership style to work in a broader capacity when he succeeds Dr. Wesley Kluck as vice president for student development at Ouachita. Kluck, while stepping down from the role, will continue as university physician.
"In our search for the next chief student development officer, Dr. Rogers distinguished himself from other candidates," said Dr. Ben Sells, Ouachita president. "He has strong support from Ouachita colleagues and students, and high recommendations from student development leaders in Christian higher education.
"Because he's a Ouachita graduate and because he and his family lived in a residence hall for eight years," Sells added, "and now that he's the parent of two Ouachita students, he understands the role student development plays in making Ouachita, Ouachita."
As vice president, Rogers will lead several key areas of the university, including Residence Life, Campus Housing, Student Life, Student Conduct, Counseling and Disability Services, Health Services, Recreational Life, Summer Camps and Campus Safety & Emergency Management.
Basically, his main objective will be leading the university's efforts to provide support to students as they work toward earning their degree. This is especially important to Rogers, whose doctoral dissertation explores ways for Christian universities to build what Rogers calls a "culture of retention." After completing his B.A. degree in physical education from Ouachita, he earned an M.S. degree in clinical mental health counseling from Henderson State University and an Ed.D. degree in higher education leadership and management from Regent University.
"Programs come and go with the person leading them," he explained. "Developing a culture of retention leads to more permanent growth and stability. The key to that is building a team, where everyone understands their piece of the puzzle. Everyone plays a part in helping students grow and getting them from admission to graduation."
As dean of students, working with his colleagues in student development, Rogers has drawn on his research to come up with new strategies including a summer work program for resident assistants to begin building relationships earlier with incoming students and help smooth their transition to college; opening new channels for res life staff to know and intervene when students are struggling; and creating a questionnaire designed to provide insights as to why students withdraw before completing a degree plan. He's also part of the team developing a program to better retain and support first-generation college students.
" Everyone plays a part in helping students grow and getting them from admission to graduation. "
Dr. Rickey Rogers
Rogers recognized Ouachita's commitment to academic excellence on his first visit to campus, when he was recruited as a high school student by legendary coach Jimmy "Red" Parker to become a Tiger football player. On visits to every other school where Rogers was being recruited, he was only shown the athletic facilities. At Ouachita, he visited classes, met students and professors and, at the very end of the day, got a tour of the athletic complex.
"That stood out to me—and to my parents," he recalled. "My mom was very big on making sure I was focused on academics in college, not just the athletic part."
Rogers met Lydia Gutierrez while both were student athletes at Ouachita. They married in the spring of 2002; Lydia now serves in Tiger athletics as senior woman administrator and director of athletic compliance. The couple's children Rickey Jr. and Reyna attend Ouachita; youngest son Ryan is a freshman at Arkadelphia High School. The Rogers are active members of First Baptist Church in Arkadelphia.
Lots of things have changed on campus since Rogers' own student days. But, he said, "Ouachita has the best interest of students at heart. That's remained the same."
Which is an important factor in building a team where everyone understands the role they play in helping students succeed.
As leader of that team, he said his focus will be on "how we can build on what we're already doing, and push ahead of where we are now. When even more people are invested in students, it makes a big difference."
---
Meet Dr. Rogers
Hometown:
Lake, Miss.
I start my day...
Taking my dogs for an early morning walk, then coffee and life discussions with my wife, Lydia. Devotional reading before starting work in my office.
Go-to karaoke song:
I can't sing, but if I had to, I would probably go with "I Feel Good" by James Brown.
Secret talent:
At 5 ft. 8 in., I won a dunk contest during Midnight Madness at Ouachita my freshman year. I also play guitar (not very well).
Lydia and I are currently binge-watching:
This Is Us
Right now, I'm reading:
Christ-Enlivened Student Affairs: A Guide to Christian Thinking and Practice in the Field by Glanzer, Cockle, Jeong & Graber. I am re-reading/skimming Relationship-Rich Education: How Human Connections Drive Success in College by Felten and Lambert.
The Bible passage that means the most to me:
Psalm 23. I preached this passage at my father's funeral. He and I often discussed this passage during his battle with cancer.
Best thing about working with Ouachita students:
Living in a freshman residence hall for eight years, Lydia and I consider it a complete joy to get to see students mature and grow from freshman year to graduation.
Favorite Starbucks order:
I didn't even like Starbucks as a student, but Lydia worked at our on-campus shop. I ordered coffee to get to talk to her.
If I could choose one superpower, it would be:
The ability to detect lying.
The advice I'd give my 18-year-old self:
Be patient; God has a plan for your life and the perfect person to walk through life with you, including the difficult times.
Three words that describe me best:
loyal, trustworthy, committed
---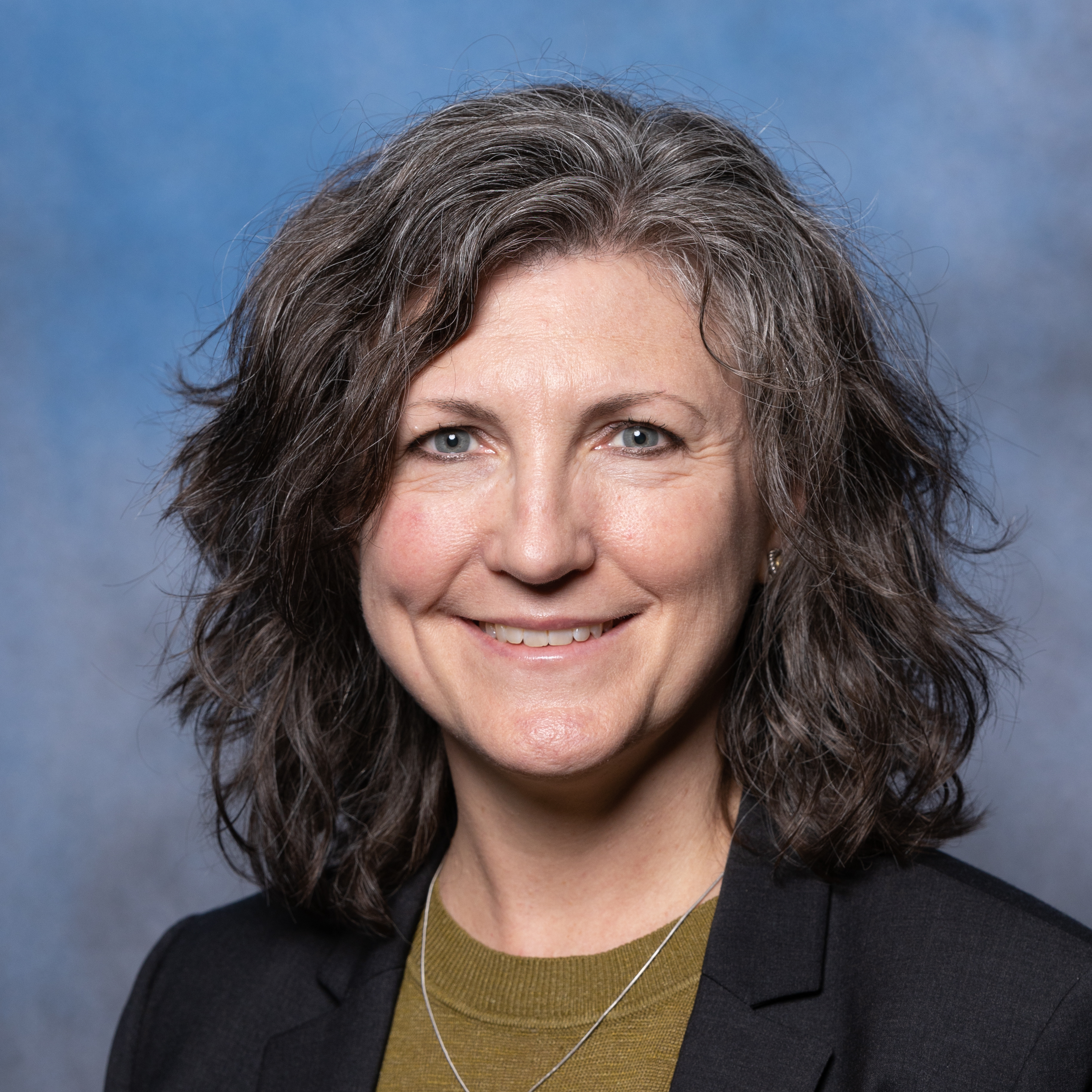 By Felley Lawson, editorial coordinator
You Also Might Like