happenings
Ouachita's School of Performing Arts presents worship concert Sept. 12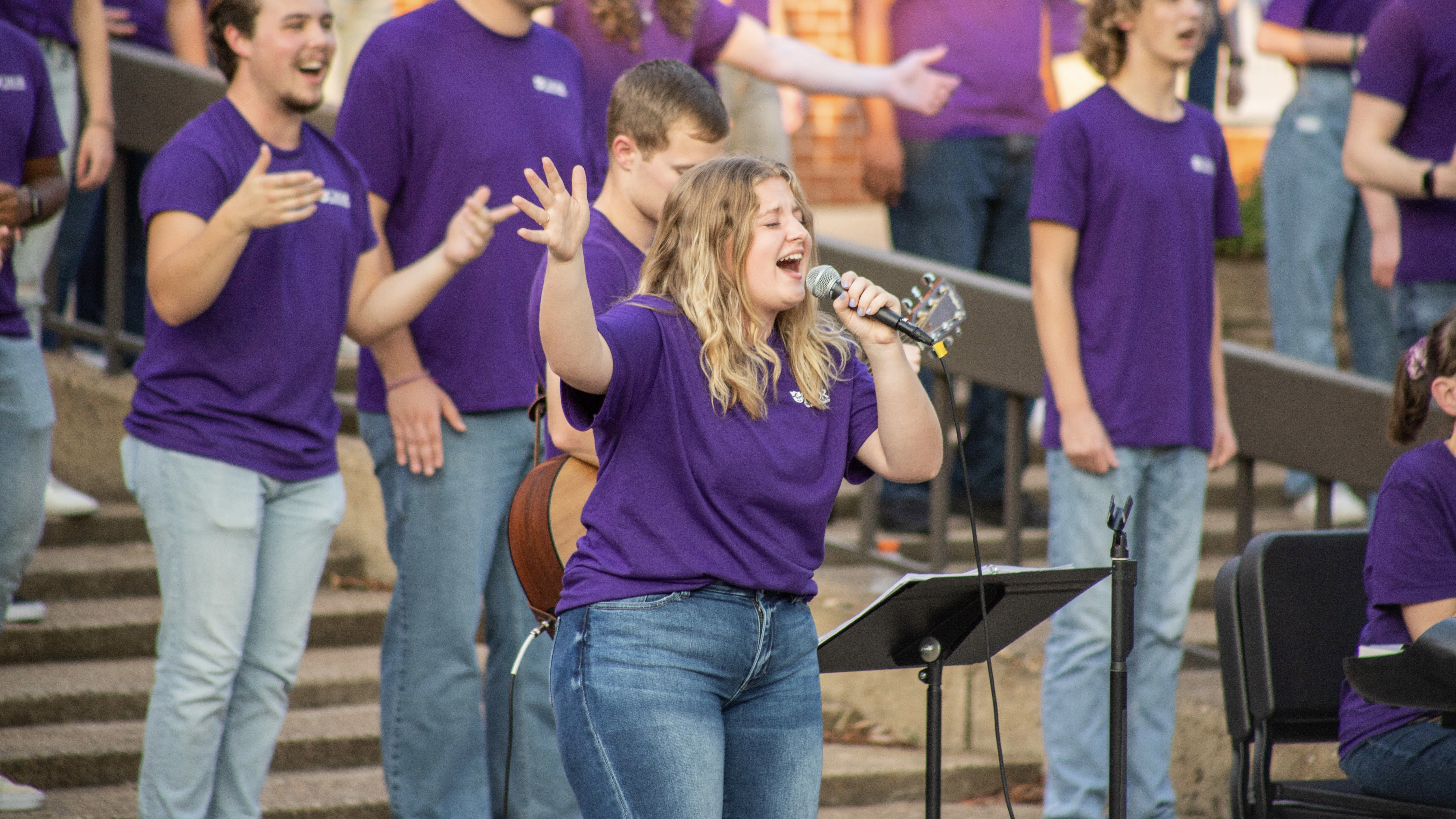 September 11, 2023 - Abby Kemmer
The Division of Music in Ouachita Baptist University's School of Performing Arts presents the Ouachita Choirs Worship Concert on Tuesday, Sept. 12, at 6:30 p.m. on the front steps of Evans Student Center. A relatively new event for Ouachita, the performance is a time for music students to lead the student body in contemporary choral worship.
The concert features a variety of contemporary worship music that many students are familiar with. This year's performance includes "What a Savior, What a Friend," written by Ouachita grad Leslyn (Ichter) Jacks '11. Other songs on the program include "This is Our God," "Endless Praise," "Shall Not Want," "Holy Forever" and "We Sing Worthy."
"The Ouachita Choirs Worship Concert is a great way for the Ouachita community to come together and worship and ask for the Lord's blessing and guidance as we start this new semester," said Dr. Ian Aipperspach, lecturer in the Division of Music and interim conductor of the Ouachita Singers. "One of the great things about this event is how everyone lifts their voices in praise to our Savior. It's a wonderful time to see the steps outside Evans filled with students leading in worship and having so many faculty and students join and raise their praise."
"This event directly ties the university choirs to our purpose as a university by expressing our love to God," said Larry Grayson, instructor in the Division of Music and chair of the Department of Worship Studies. "Our students look forward to starting the year with this event each fall!"
The Ouachita Choirs Worship Concert will count as a PAC and arts engagement credit. For more information about the concert, contact Larry Grayson at (870) 245-5518 or at graysonl@obu.edu.
Photo by Sarah Dean
You Also Might Like