news
Courtney Ragsdell receives BSN Leadership Award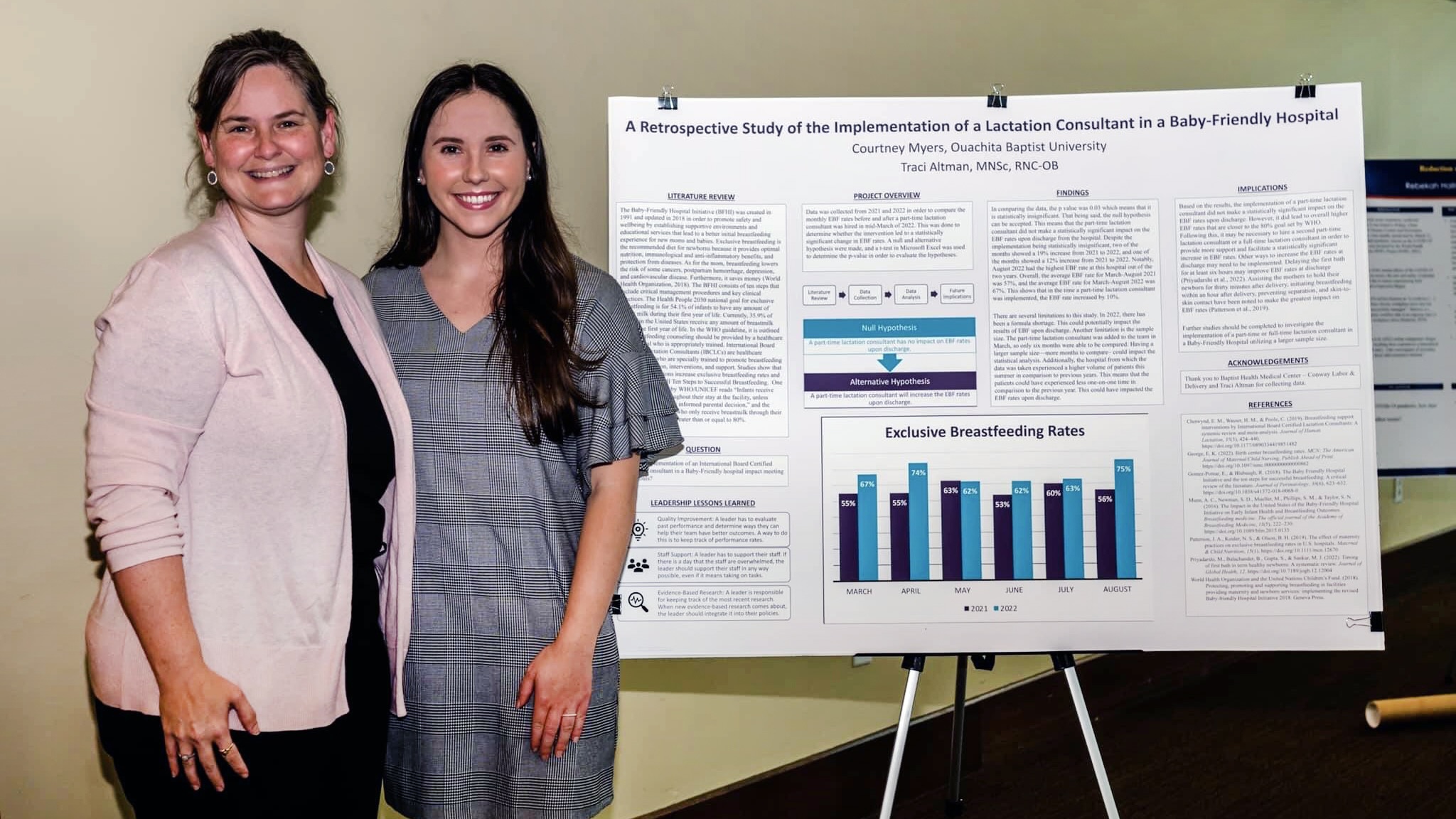 March 10, 2023 - Kaitlyn Stoddard
Courtney Myers Ragsdell, a senior nursing major at Ouachita Baptist University, received the 2022 Bachelor of Science in Nursing (BSN) Young Leadership Award as a part of the "40 Nurse Leaders Under 40" leadership program from the Arkansas Center for Nursing, Inc.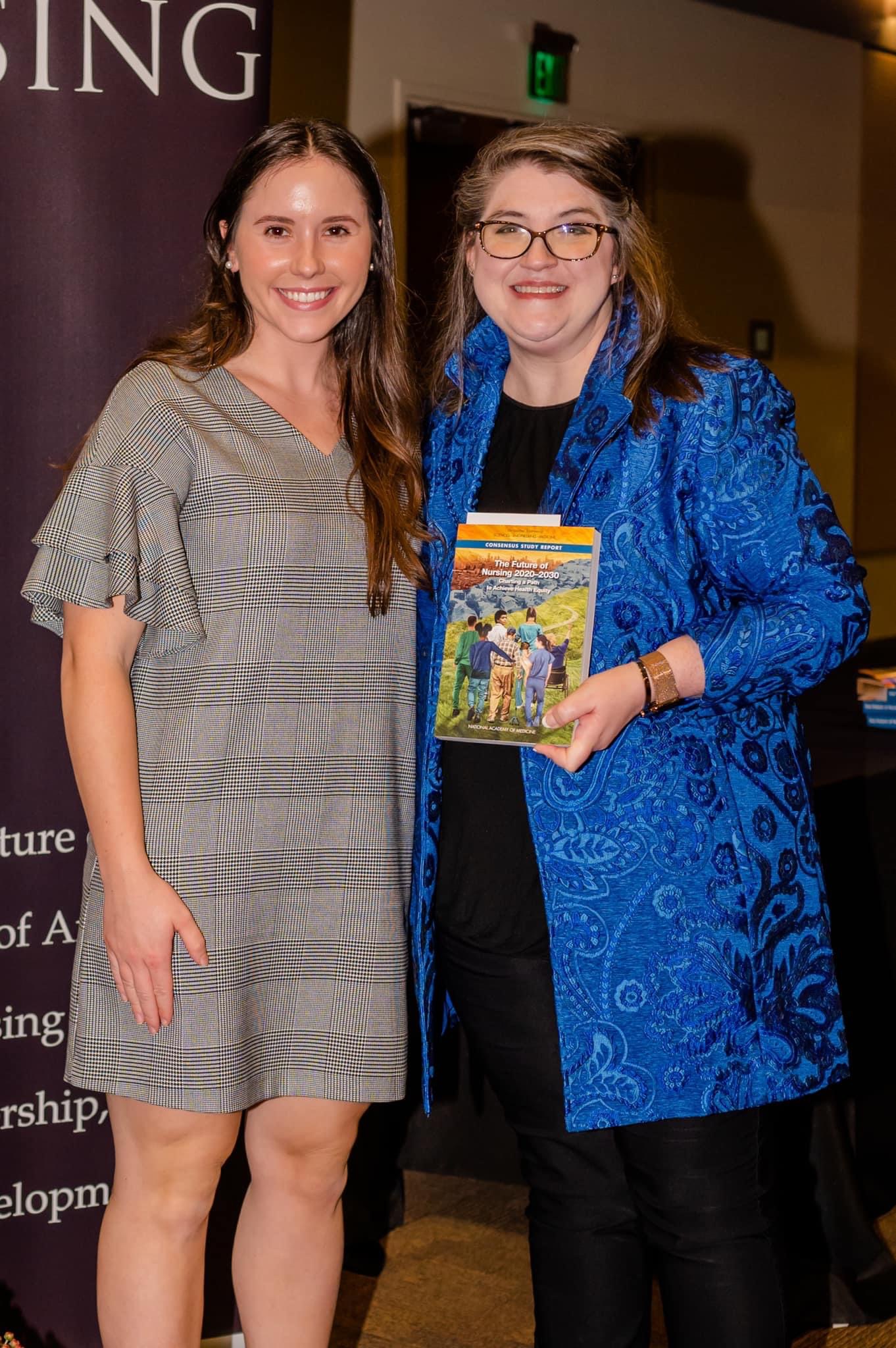 The ACN presents this award to the top five BSN students in the state, recognizing recipients for their commitment to service, dedication and leadership for the advancement of nursing in Arkansas.
Ragsdell, from Kansas City, Mo., received her award in the fall during a ceremony held at the Benton Event Center.
"When I heard that I received the award, I just felt so honored to have been one of five BSN students chosen in the state of Arkansas," Ragsdell said. "I was really excited and couldn't believe it."
Ragsdell was nominated for the award by Dr. Becky Parnell, associate professor of nursing at Ouachita, who also attended the awards ceremony.
Dr. Brenda Trigg, associate professor and director of nursing; Dr. Carol McKeever Carter, assistant professor of nursing; and Parnell "have fostered in me a love for nursing, a love for learning and a love for leadership," Ragsdell said. "I could not have received this award without their impact on my life."
Outside the classroom, Ragsdell is gaining experience in her job as a patient care technician in a neonatal intensive care unit (NICU). After graduation from Ouachita, she will work in routine nursing at a hospital with the goal of moving to labor & delivery while cross-training in a NICU.
"There is nothing more sacred than new life, and guiding someone through that experience is such an honor," said Ragsdell. "It is beyond rewarding to see those babies in the unit who are able to make so much progress and eventually go home to their families."
To learn more about the Arkansas Center for Nursing and its 40 Nurse Leaders Under 40 program, visit https://arcenterfornursing.org/leadership/. For information about Ouachita's Department of Nursing, contact Dr. Brenda Trigg at (870) 245-5384 or triggb@obu.edu.
Lead photo: Courtney Ragsdell (right), a senior nursing major from Kansas City, Mo., was recognized as one of the top five nursing students in Arkansas when she received the 2022 Bachelor of Science in Nursing (BSN) Young Leadership Award from the Arkansas Center for Nursing, Inc. She is pictured with her mentor, Traci Altman, R.N., women & children's nurse manager at Baptist Health Medical Center in Conway. Photos by Christie Heidelberg