Studio Art: B.A.
You have a way of seeing the world through a different lens and you can't stop the creativity that flows out of you. You are an artist. With a degree in studio art from Ouachita, you'll develop your creative and critical thinking skills while refining your artistic expression. Whatever your medium, Ouachita's studio art program will help you launch your creative career through an exciting education in the arts that pairs a structured, creative environment with a strong, faith-based liberal arts background.
Contemporary Gallery Spaces
24 Hour Access to Studio Spaces
Professional Guest Exhibits Annually
In their words
hear from a faculty member & student
"Not only did my professors help me to reach higher in expressing my creativity, they also taught me to think beyond the studio classroom setting. The Art & Design department is made up of a group of very enthusiastic and talented professors that collaborate to ignite a passion for art and diligently set us on a path of fine-tuning a lifelong joy of being an artist."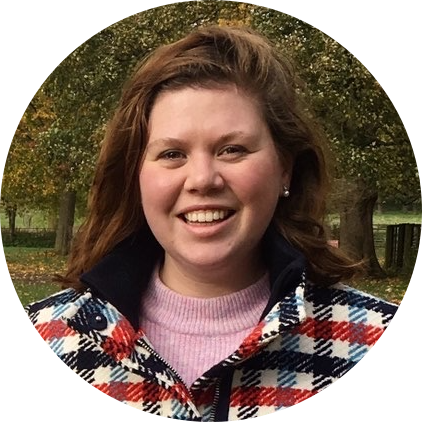 Jan Whytock
2017 studio art graduate, artist and curator, M.A. Art History and Curation, Liverpool Hope University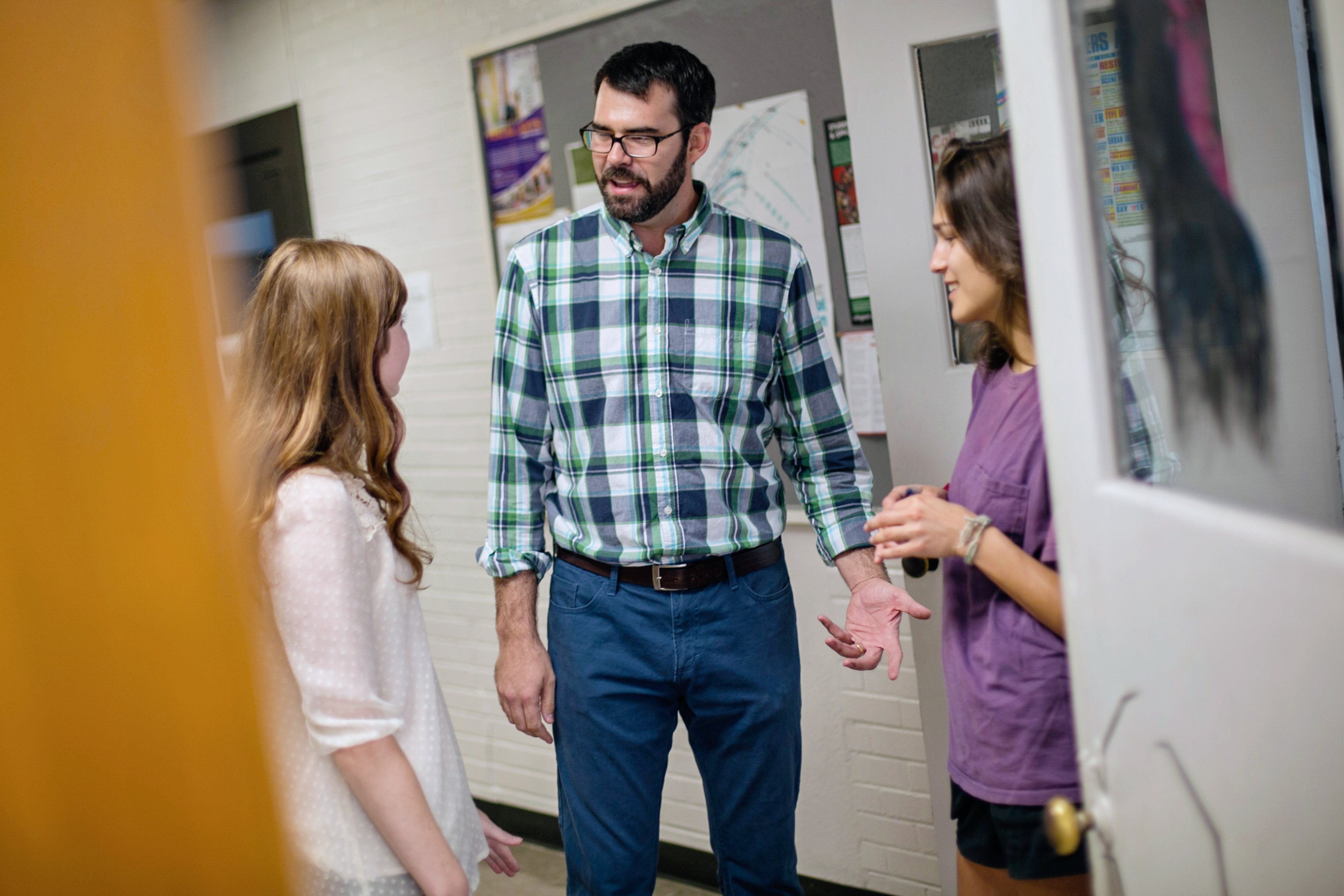 Learn from working artists invested in your growth
With a low student-to-faculty ratio, your art professors will be more than just teachers – they'll be mentors and art directors, working closely with you to help you develop as an artist. In fact, every visual art professor has earned the highest degree in their field, and they're all working artists. They understand the demands you'll face as a creative professional, and they're committed to preparing you for success.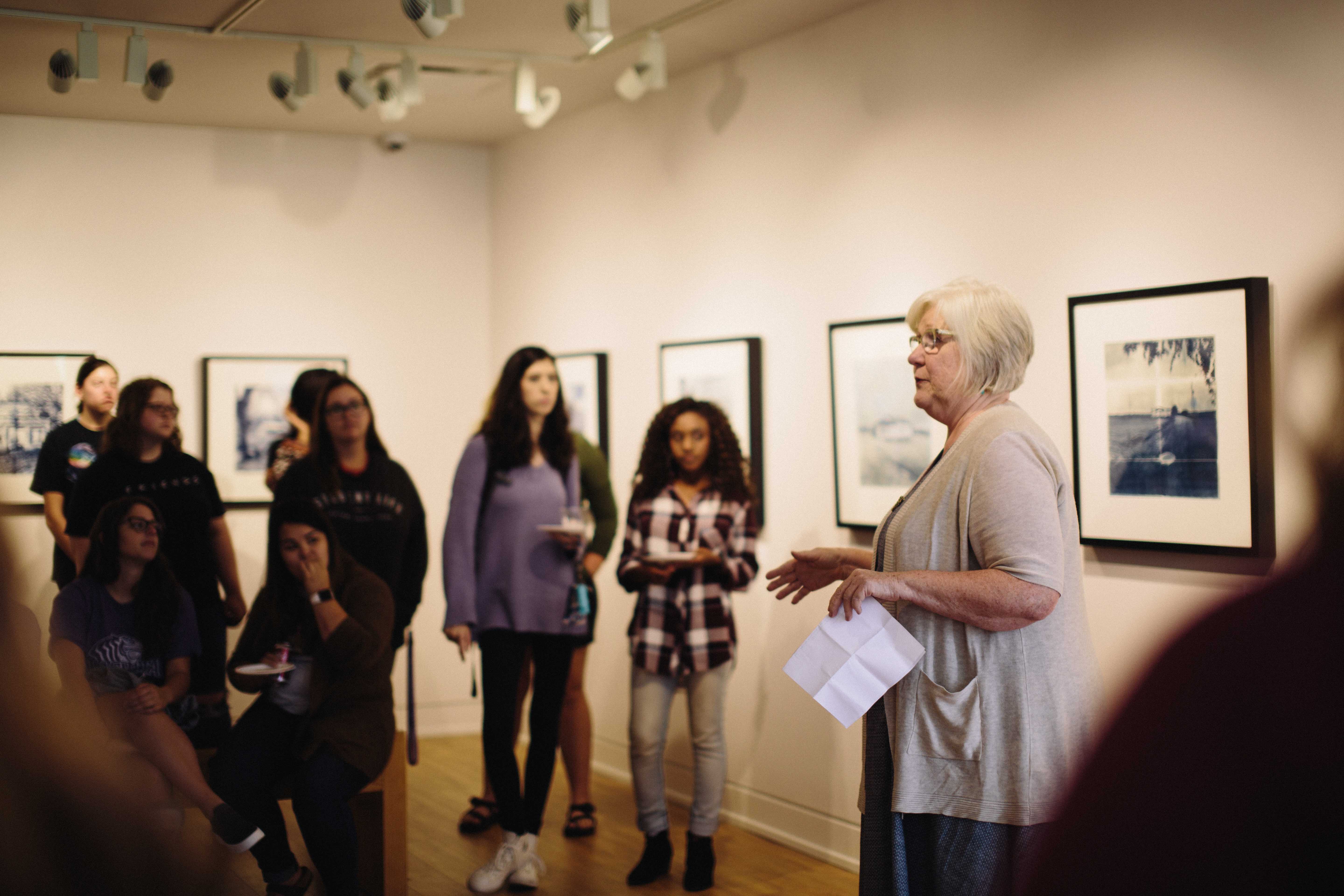 Make connections and gain insights from across the country
At Ouachita, we don't think it's enough just to read about great artists; you need to meet them – and maybe chat over coffee too! We bring guest artists to campus for lectures, exhibits and workshops, so you'll have face-to-face access to innovative creators. You'll also connect with Ouachita alumni artists with varied experience, working as muralists, illustrators, animators, museum and gallery exhibit preparation, curation and conservation.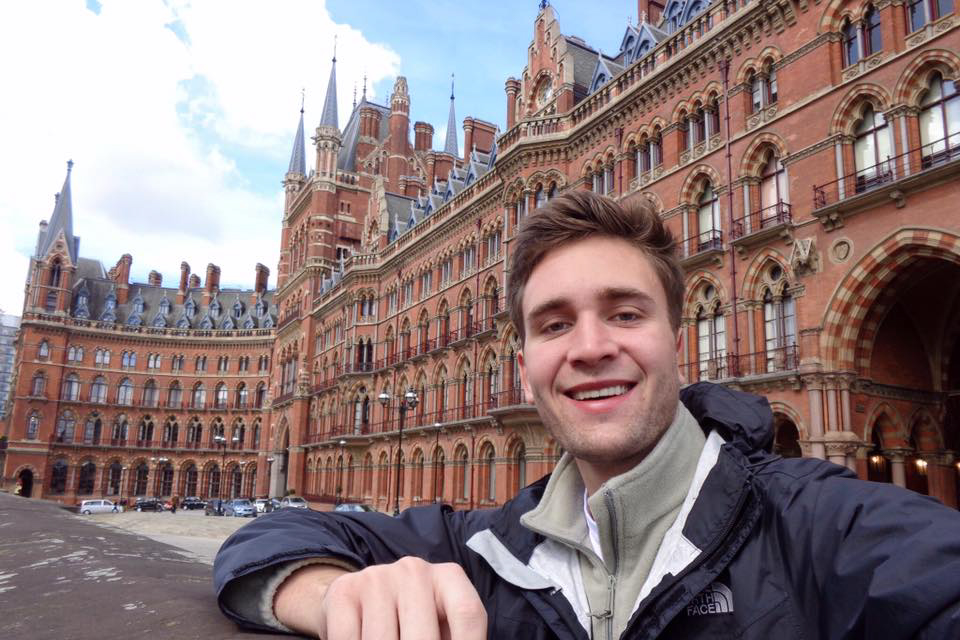 Expand your perspective with travel – near or far
As part of your Ouachita experience, you will explore art & design through a variety of lenses while visiting studios, museums and conferences or joining the OBU Art Club. If you want to go bigger – and see your favorite works in person – jump in with a study abroad program like Ouachita's 3-week European Study Tour or a full semester of art studies at Liverpool Hope University. – View study abroad opportunities.
MAKE REAL ART
don't just read about it
As a studio art major at Ouachita, you'll find a commitment to hands-on learning in and out of the classroom, from tailoring your electives to your interests to actively participating in preparing guest exhibits for campus. You'll have access to a digital media lab, ceramics workshop and woodworking facilities as well as studio space to pursue your own creative work. As you explore your interests, ideas and artistic expression, you'll have opportunities to exhibit your work in one of Ouachita's beautiful gallery spaces as part of juried art shows and your senior exhibit, the capstone experience of your studies. There, we'll showcase your unique artistic vision and celebrate your growth as an artist.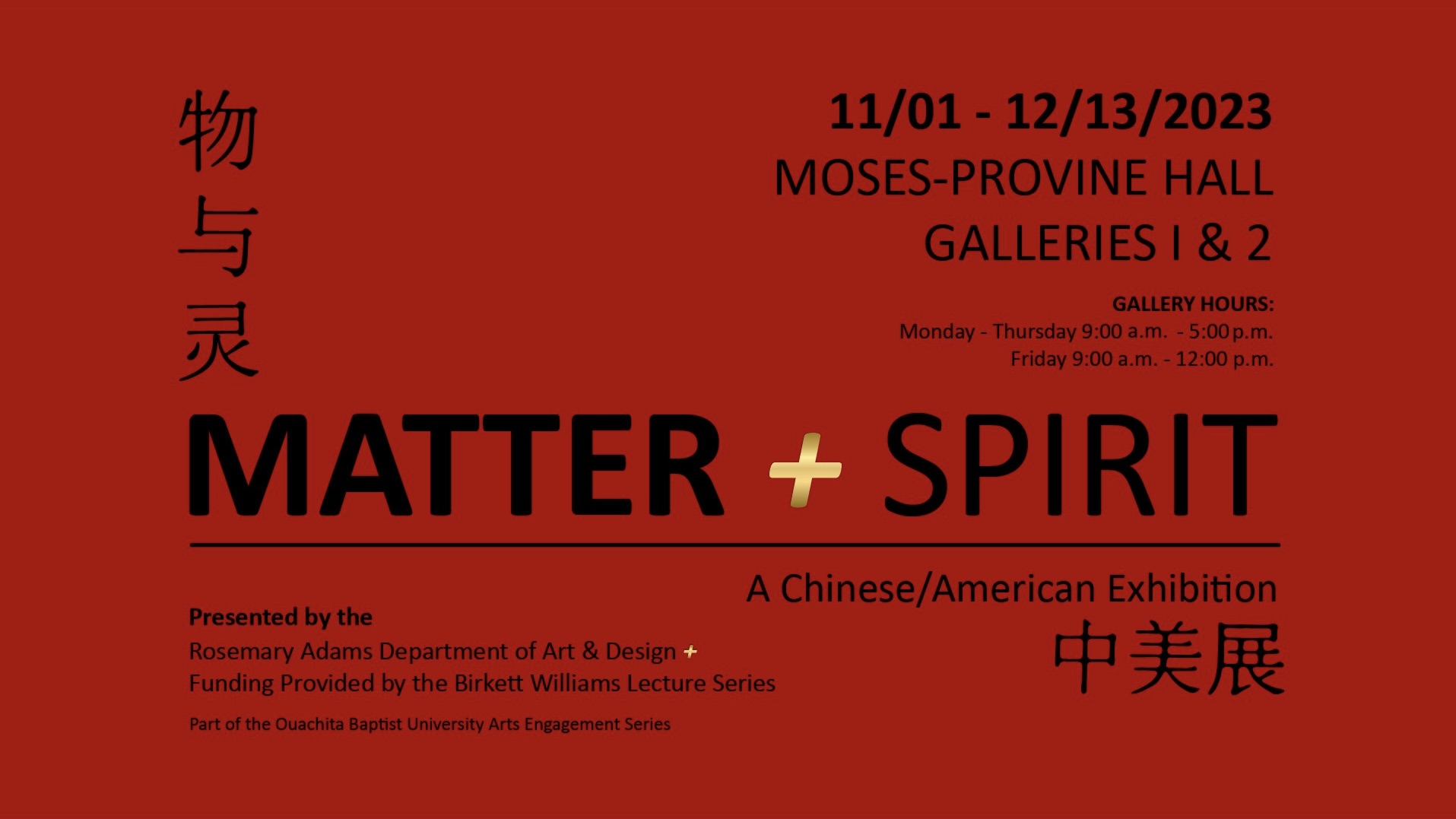 Ouachita's Adams Department of Art & Design to host "Matter + Spirit" through Dec. 13
The Rosemary Gossett Adams Department of Art & Design at Ouachita Baptist University will host "Matter + Spirit: A Chinese/American Exhibition" through Wednesday, Dec. 13, in Adams Galleries 1 & 2 of Moses-Provine Hall and Hammons Gallery in Mabee Fine Arts Center. Admission is free.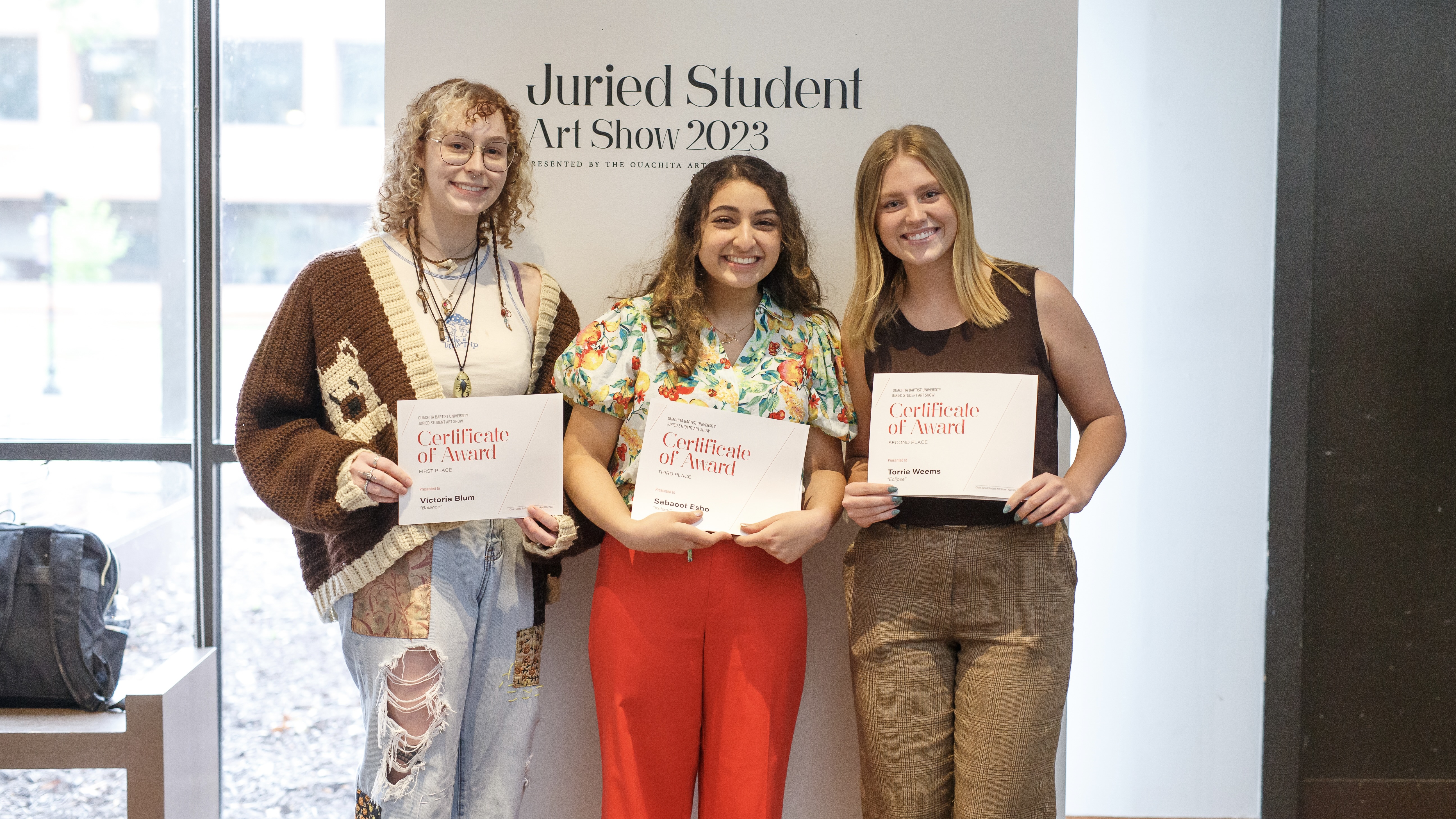 Blum places first in Student Juried Art Show
Ouachita Baptist University sophomore Tori Blum, a studio art major from McKinney, Texas, earned first place in the university's 2023 Student Juried Art Show. Winners were announced during a reception held April 26 in Mabee Fine Arts Center's Hammons Art Gallery to open the show. Sponsored by the Ouachita Art Club, the exhibit features the work of 15 students – including Blum – and will be on display in Hammons Gallery through Oct. 6. It is free and open to the public.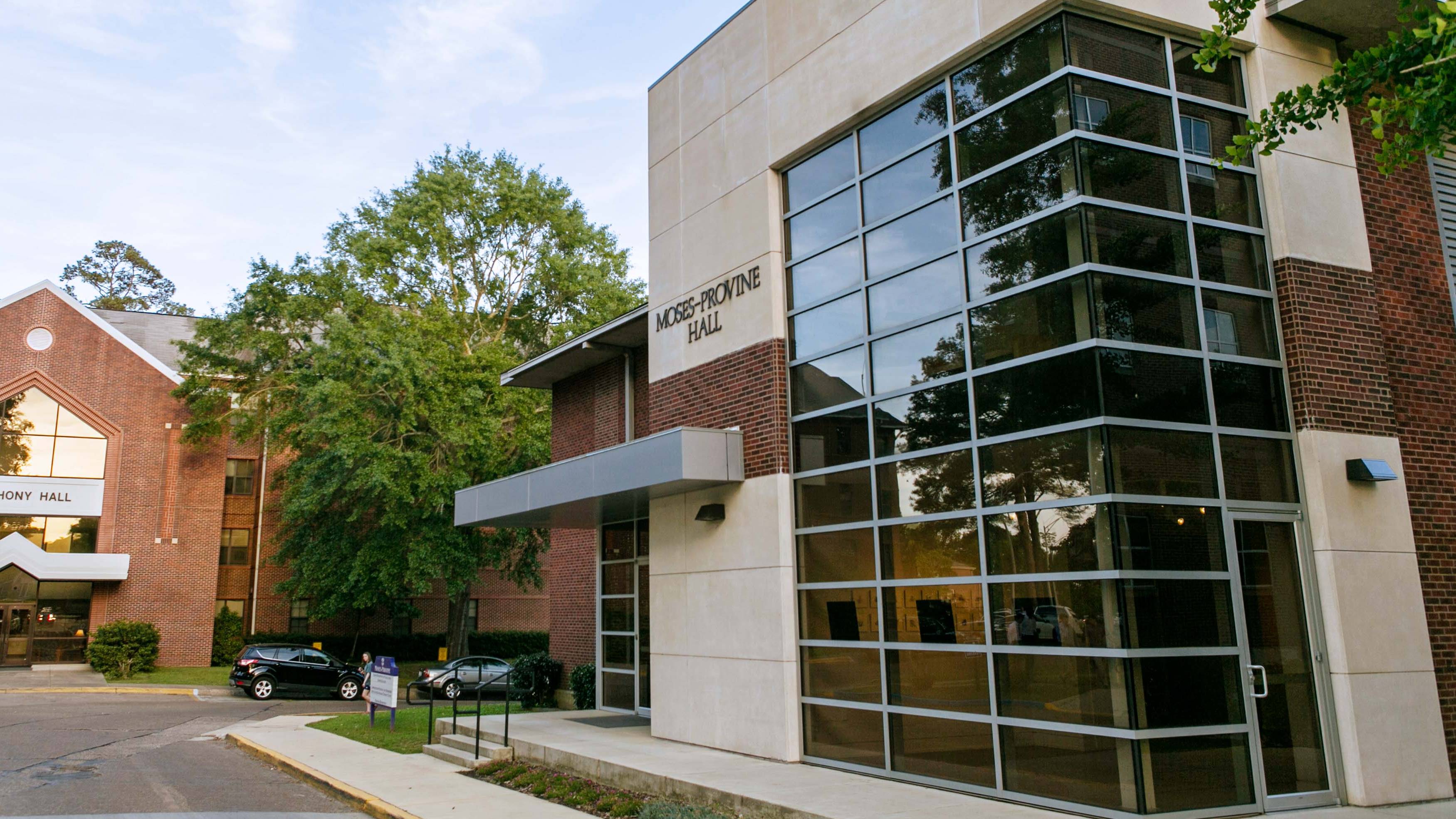 Ouachita's Adams Department of Art & Design to host guest exhibits through March
Two exhibits featuring a variety of media are on display through March 31 in Ouachita Baptist University's Adams Gallery of Moses-Provine Hall. The exhibits feature work by guest artists Dean Dablow and Anne Greenwood and are hosted by the Rosemary Gossett Adams Department of Art & Design. The exhibits are free and open to the public.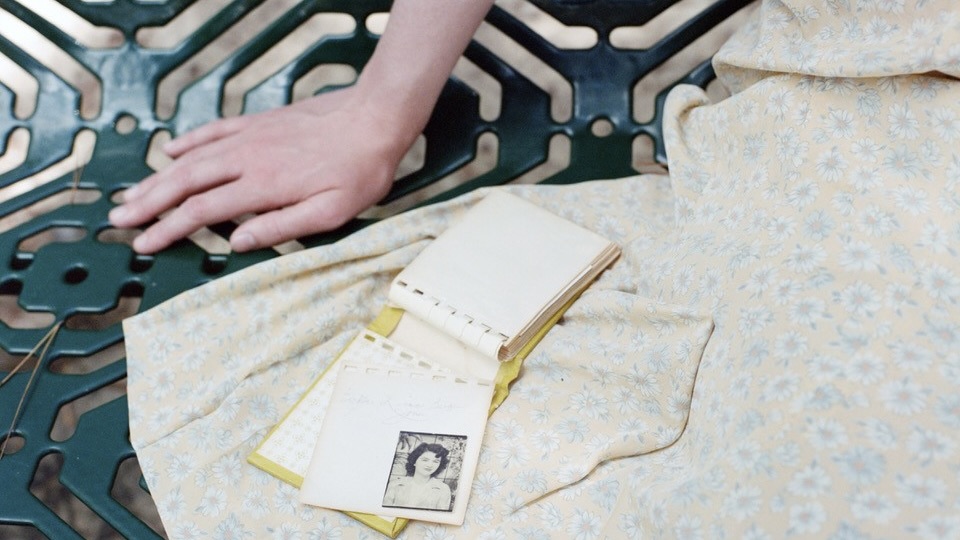 Ouachita hosts photography exhibit by Margo Duvall through Nov. 16
Ouachita Baptist University's Rosemary Gossett Adams Department of Art & Design is hosting photographer Margo Duvall's exhibit "All She Needed to Do" through Nov. 16 in the Adams Gallery in Moses-Provine Hall. Duvall will speak about her work on Tuesday, Nov. 8, at 3 p.m. in Moses-Provine 206, with a reception immediately following.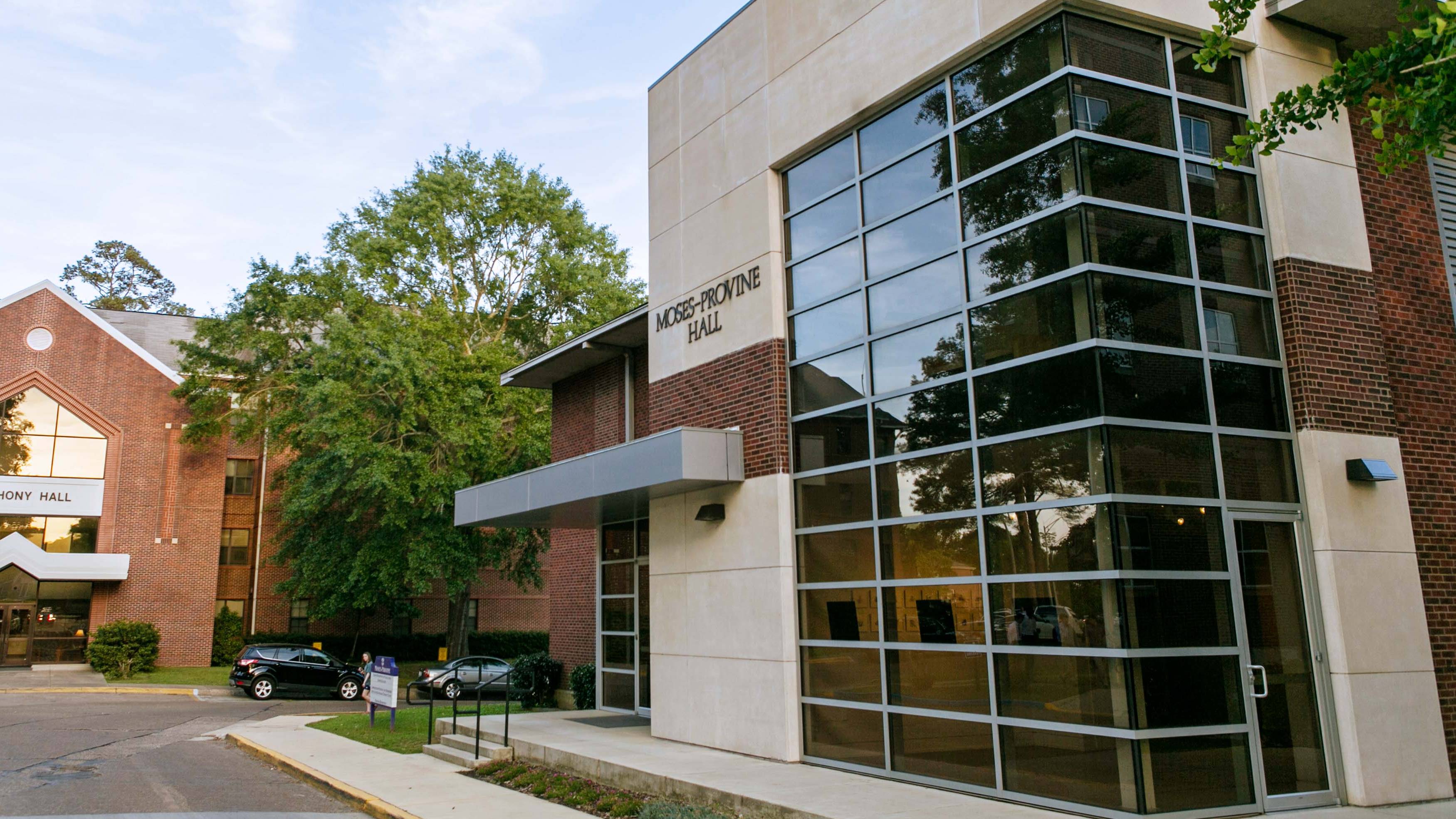 Ouachita's Department of Art & Design hosting two exhibits through Sept. 30
The Rosemary Gossett Adams Department of Art & Design in Ouachita Baptist University's School of Fine Arts is hosting exhibits featuring paper-mache and screen prints through Sept. 30 in the Adams Gallery of Moses-Provine Hall. Admission is free and open to the public, and after-hours access is available by appointment.
The School of Performing Arts is committed to providing you with an outstanding experience in wonderful facilities with cutting-edge instruments and equipment. We strive for a balance between a Christian education and professional education through a challenging atmosphere of creativity and collaboration. We are dedicated to facilitating critical thinking, the creative process and personal expression by developing and maintaining curricular and performance programming which emphasizes the creative process.
GET IN TOUCH
Have a question about Ouachita? Want more information? Shoot us a message!