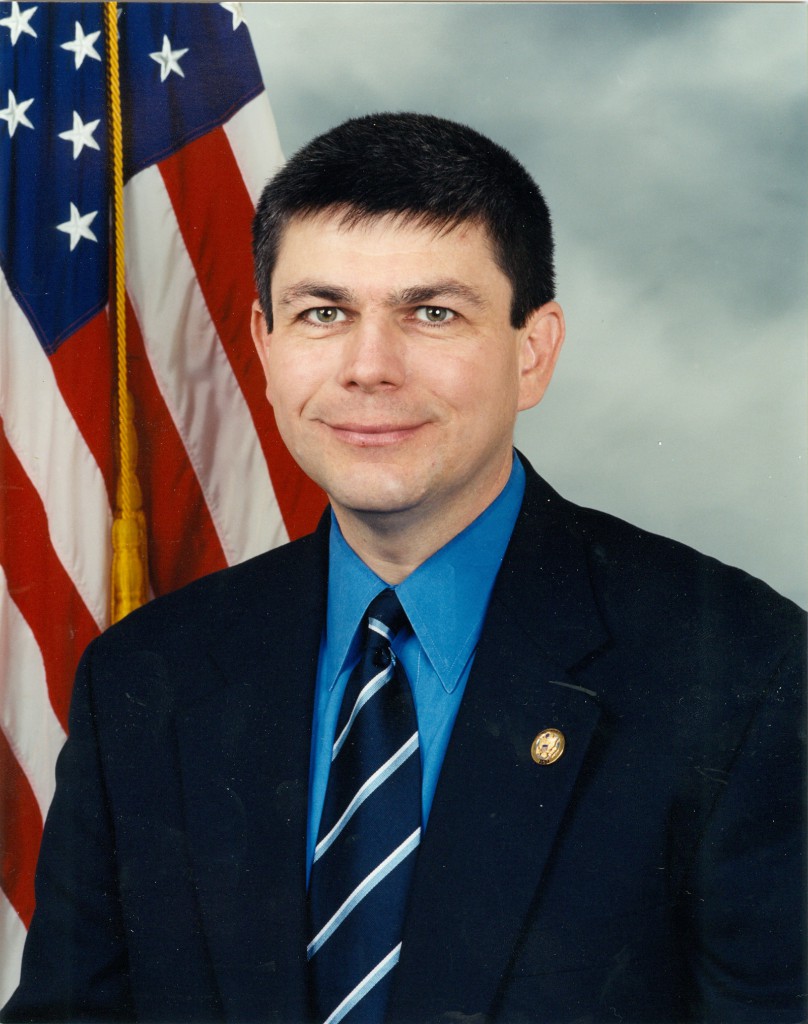 Congressman Mike Ross formally announced in December 2012 that Ouachita Baptist University would be the repository for his official papers and memorabilia. Today, the congressman's papers are housed in OBU's Riley-Hickingbotham Library.

Hundreds of cubic feet of files serve as the centerpiece of the collection, including items from Ross' time in the Arkansas General Assembly through the time of his departure from Congress. A sizable collection of photographs, newsclippings, audio/video recordings, and artifacts supplement the files.
---
Mike Ross is a fifth-generation and lifelong Arkansan, a former small business owner, state senator, and U.S. Congressman.

Michael Avery Ross was born August 2, 1961, in Texarkana, Arkansas, and lived in southwest Arkansas until recently relocating to Little Rock. He is the grandson of farmers and a nurse, and the son of public school educators. After graduating from Hope High School, he earned his bachelor's degree at the University of Arkansas at Little Rock, working his way through college as a radio announcer. By age twenty, he was serving on the staff of then former Governor Bill Clinton as Clinton successfully waged his "come back" campaign for a second term as Governor of Arkansas. During the 1980s, he was vice-president for colleges for the Young Democrats of Arkansas and served for many years on the Democratic Party of Arkansas's state committee and its executive committee.

In 1990, at age twenty-nine, Ross was elected as the youngest member at the time of the Arkansas State Senate, where he served for ten years. He served as chair of the Senate's Children and Youth Committee, and helped create the Arkansas Academic Challenge Scholarship Program. He is also a former member of the Nevada County Quorum Court.

In 2000, the people of Arkansas's Fourth Congressional District elected Mike Ross to represent them in Congress. That year, he was the only Democrat outside of California to unseat a Republican incumbent. Throughout his twelve years in Congress, Ross was consistently rated as one of the most independent members of Congress, known for hard work and for listening to his constituents. In fact, one publication called Mike Ross one of the most "prolific townhallers in Congress.
Congressman Ross served as a co-chair of the Blue Dog Coalition, a group of fiscally conservative Democratic House members that advocated the principles of fiscal responsibility, government accountability, and national security. In this role, he fought for a balanced budget amendment and worked to rid waste and fraud from the federal government.

Ross also co-chaired the Congressional Sportsmen's Caucus (one of the largest bi-partisan caucuses in Congress), the Congressional Delta Caucus, the I-49 Congressional Caucus, and the I-69 Congressional Caucus. He also served as President of the Mississippi Valley Flood Control Association and as a member and vice-president of the NATO Parliamentary Assembly, where he represented the United States at meetings of the twenty-eight NATO member countries on issues such as defense, global terrorism, trade, the environment, and renewable energy.

Mike Ross left Congress in January 2013 after choosing not to seek a seventh term. After a brief stint in the private sector as an officer and senior vice president at the Little Rock based non-profit Southwest Power Pool, he announced his candidacy for Governor of Arkansas on April 17, 2013. He was defeated in the 2014 Arkansas gubernatorial election by current Governor Asa Hutchinson.

Mike and Holly Ross have been married for thirty years, and they have two grown children. They are members of the Pulaski Heights United Methodist Church in Little Rock. For fourteen years, Mike and Holly, a pharmacist, owned and operated a family pharmacy in Prescott, where they raised their family.
Mike Ross Collection Container List

Some materials in the Mike Ross papers, like photographs and media, are not yet fully processed. Please call or email Special Collections with questions inquiries about these formats.