blog
Behind the names: Berry Chapel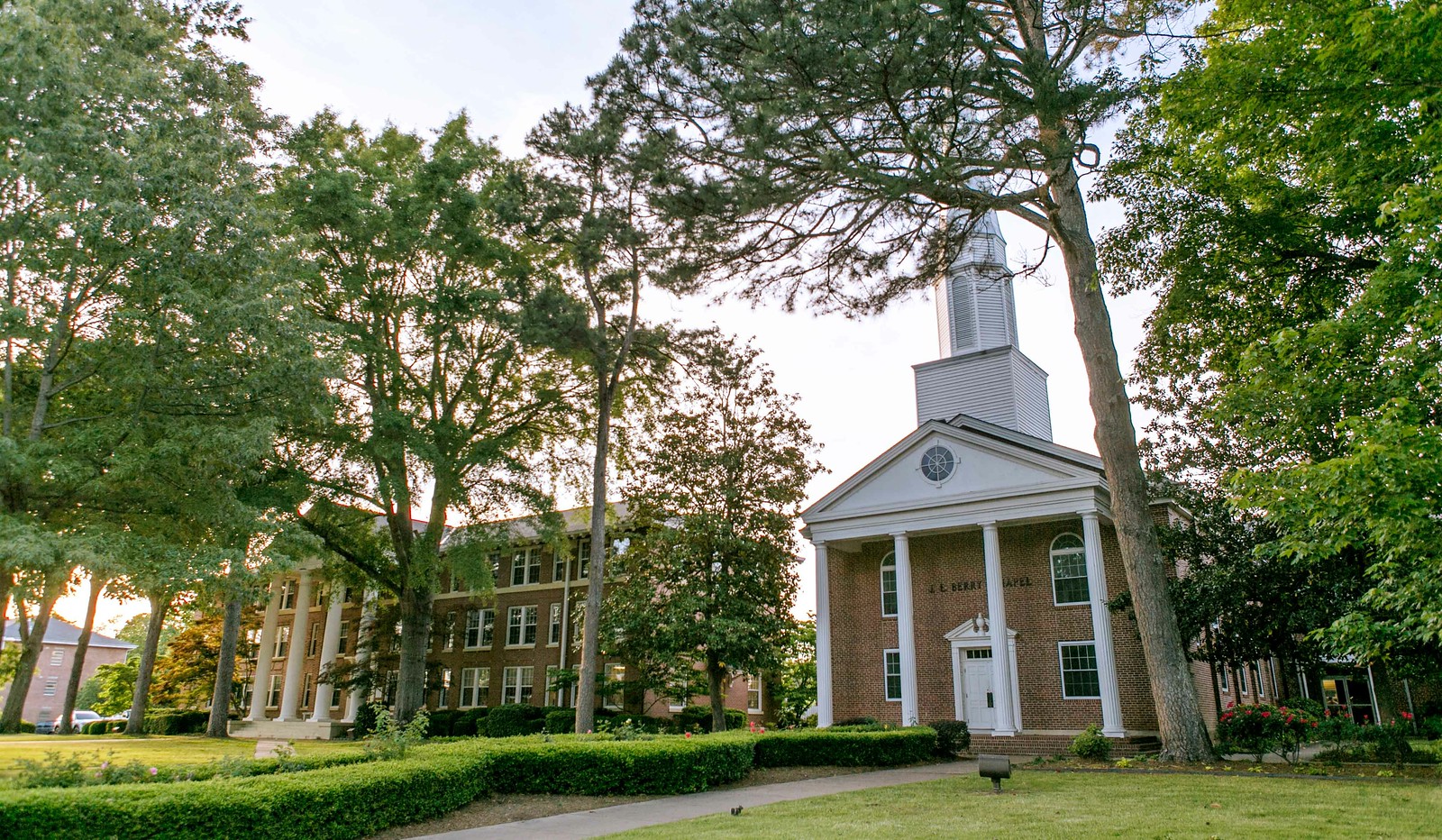 June 20, 2019 - Rachel Gaddis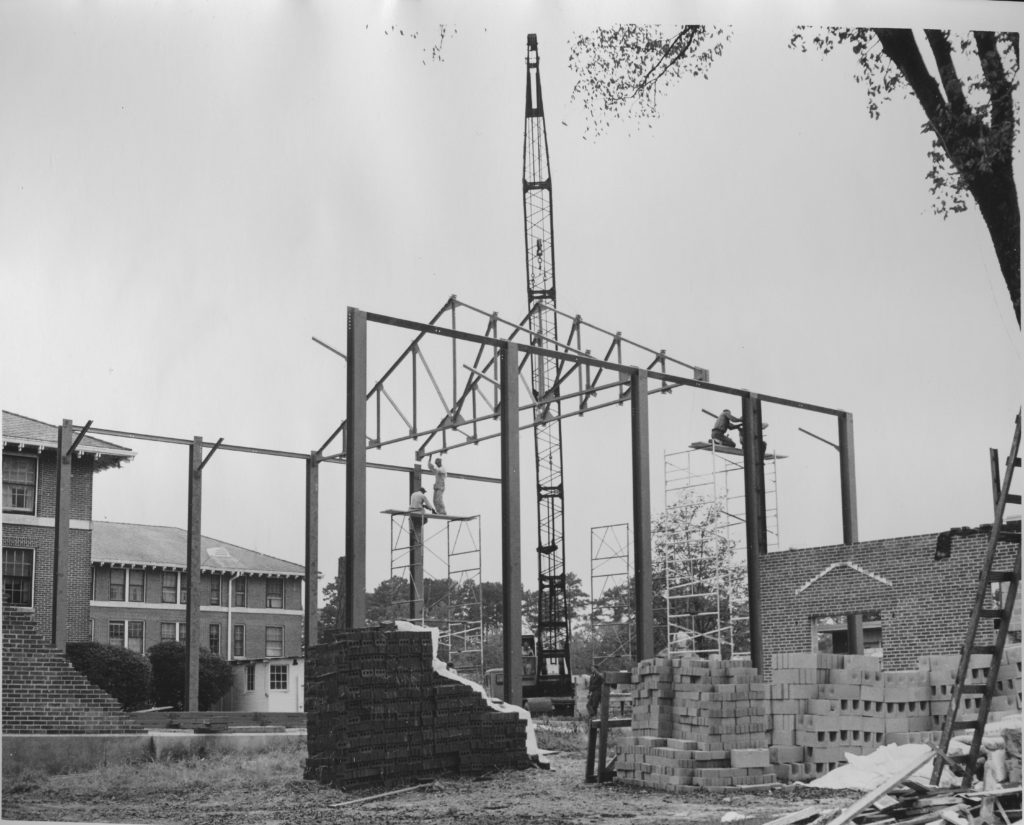 With its large, symmetrical windows and white steeple stretching high, Berry Chapel has served as a campus landmark since 1962. It is a favorite sketch subject for Ouachita's aspiring artists, but it is also a place – more than a building – etched in the memories of countless Ouachita students. For many it is where, in those formative years, they would slip away to pray or play piano when life was loud. For others, it was a place for gathering and growth, where they would study God's word with friends and professors. And for some students and alumni, it was the place they would choose to exchange their wedding vows.
Ouachita's chapel was named in honor of James Earl Berry, a 1914 graduate. Mr. Berry later owned a pharmacy in Smackover, Ark., and purchased land in El Dorado when oil was discovered in the area. While attending a Ouachita alumni meeting, he told the story of asking God to lead where he should put down his first oil well. He promised God that if it was successful he would give generously to the church and his alma mater. W.H. Halliburton, a local journalist and essayist, later wrote of Berry, "He prospered beyond expectation and fulfilled his promise."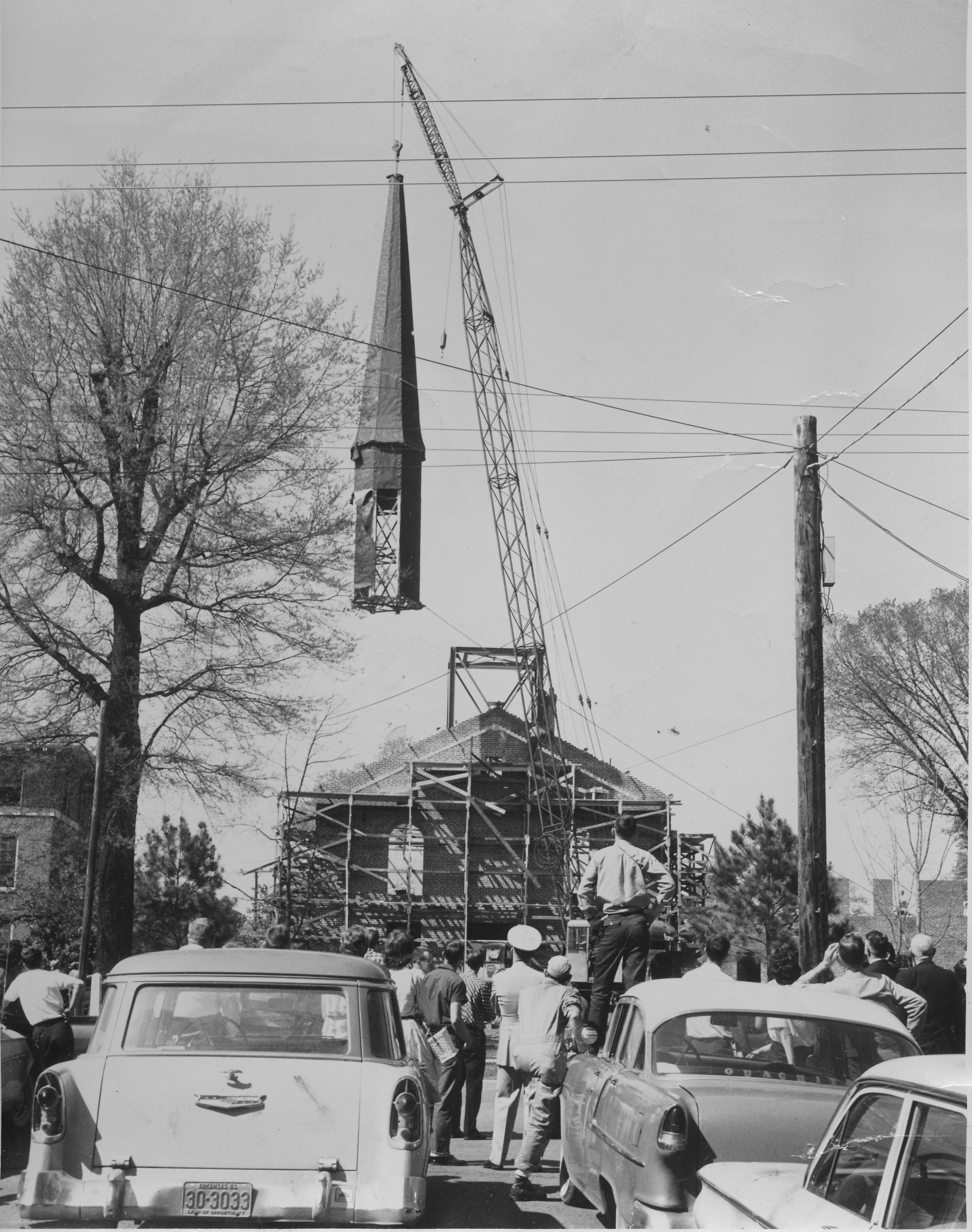 In 1958, James and his wife, Ruby, offered to underwrite the construction of a proposed chapel and Bible classroom building at Ouachita. After providing the initial funding for the chapel, Mr. Berry then challenged Ouachita alumni and friends to contribute to the project. Construction began in 1959 and continued only as gifts permitted until its completion in 1962, shortly after Mr. Berry's death.

The dedication ceremonies for both the J.E. Berry Chapel and Berry Bible Building were held on May 27, 1962. For the first time, the chapel and Bible building gave Ouachita's religion department a place suited to its needs. Following Mr. Berry's death, Mrs. Berry and their children also furnished the chapel with a pipe organ and pews to seat 300 people.

In the spring of 1964, Mrs. Berry gave a set of harmonized, bronze bells – a carillon – to be installed in the chapel as a memorial to her husband. The carillon was put to use for the first time at commencement that same year, playing a concert of hymns during the ceremony. Later, Ouachita President Ralph Phelps, Jr., announced a daily schedule of hymns for the bells and to ring the number of the hour.

Why J.E. Berry specifically wanted to give the gift of a chapel and Bible building to his alma mater, I don't know for sure. But I like to think that Berry Chapel captures something about Ouachita that Mr. Berry himself loved, and that he wanted to make sure future generations of Ouachitonians would experience: a place for soul searching and spiritual growth.

By Rachel Gaddis, a 2016 Ouachita graduate, who serves as editorial coordinator for Ouachita's Department of Communications & Marketing