blog
Behind the names: Berry-Peeples Bible Building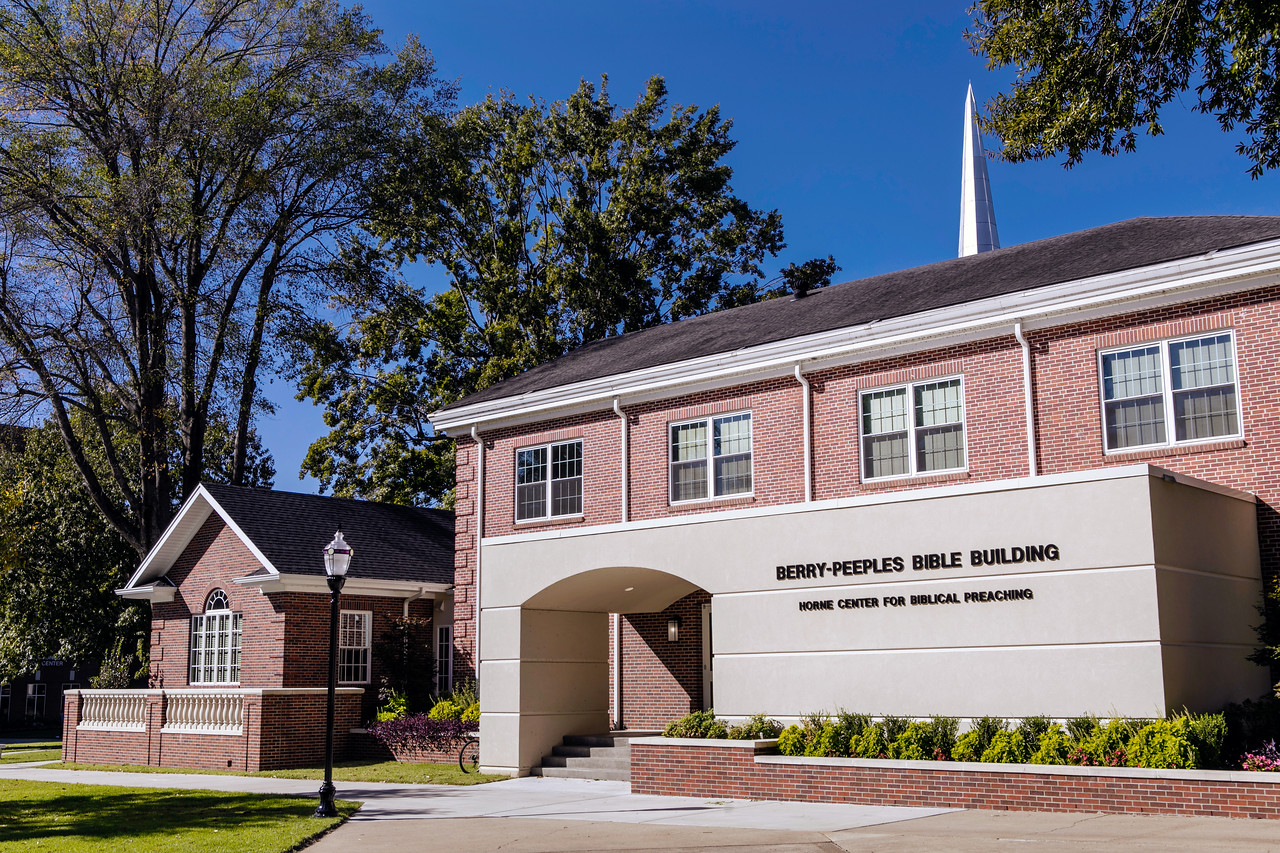 June 24, 2019 - Rachel Gaddis
For nearly 60 years, Berry Bible Building has been the academic home for countless Ouachita Christian studies students and professors, as well as the rest of the student body, who complete foundational Christian studies classes there. It has been a place to study the narrative, names and prophesies of the Bible with new eyes, a place to uncover ancient languages, the training ground for missionaries, teachers and worshipers who have traveled all over the world with the truths they learned here.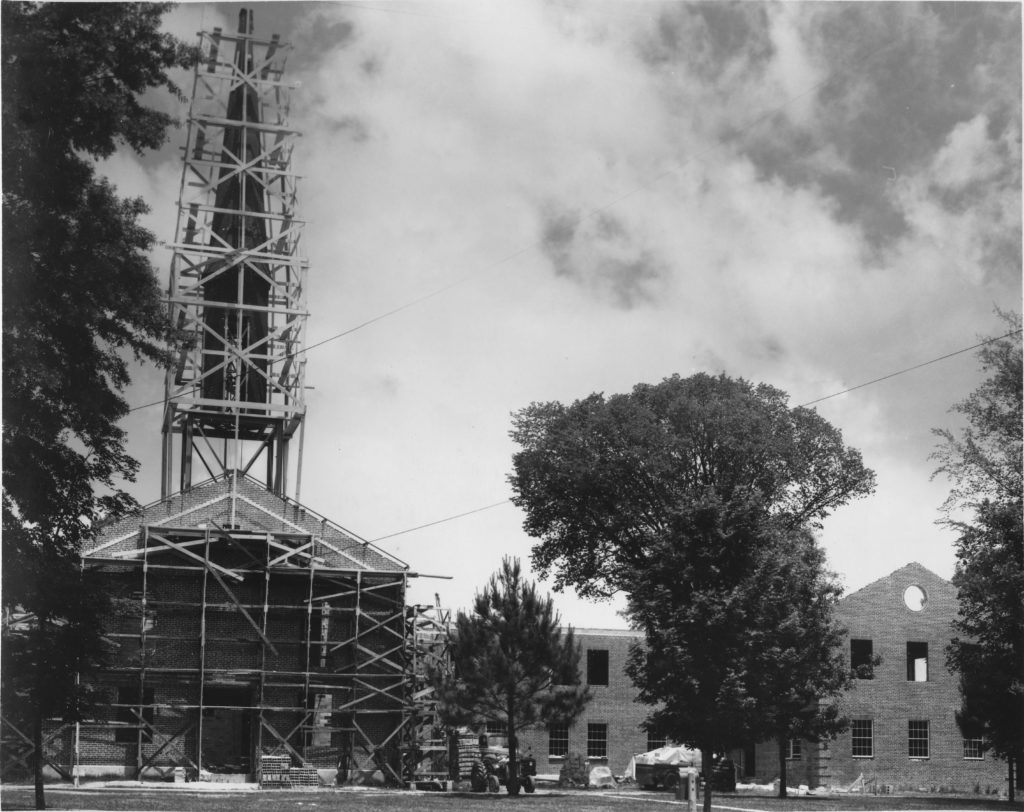 Berry Bible Building was dedicated on May 27, 1962, along with J.E. Berry Chapel. Named after James Earl Berry, a 1914 graduate, and his wife, Ruby, James Berry was a man who loved Ouachita. He promised God that if he was a successful man, he would give generously to the church and his alma mater. Berry did both when he provided the initial funding for the Bible building and chapel project in 1959. While he died before its completion in 1962, Mr. Berry inspired many alumni and friends to give the remaining funds needed to build a permanent home for Ouachita's religion department (later named the Pruet School of Christian Studies in 2000).

But it wasn't until the fall of 2018 that Berry Bible Building would take the name of another family whose lives were impacted by Ouachita.

In 1938, a 16-year-old from Arkadelphia, Raymond Peeples, knew that he wanted to become a doctor, but he had no way to attend college. Given a letter by his principal at Arkadelphia High School, Raymond was told to go and visit Dr. Daniel Grant, president of Ouachita at the time. After reading the letter, Dr. Grant looked at Raymond and said, "We have a place for you next year."

Raymond, his brother, George, and their sisters, Gladys and Jo, all would attend Ouachita. Even after the brothers were mobilized in 1941 with the National Guard to fight in World War II, they later returned to Ouachita to finish their studies. Raymond became a military pilot and vowed to make every effort to make something of his life after seeing war firsthand.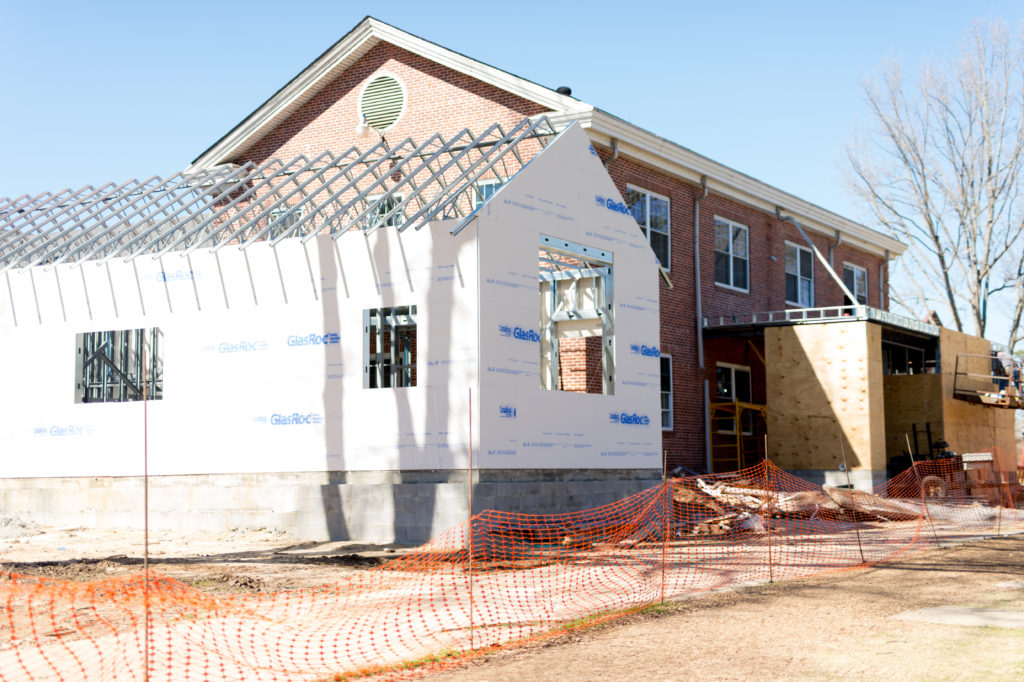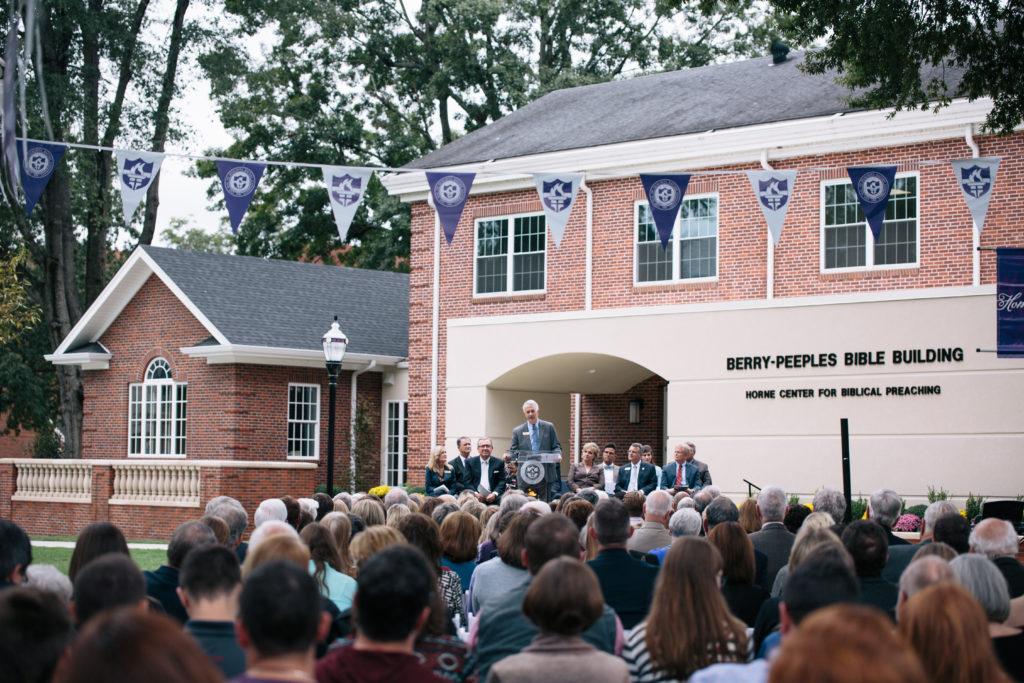 Starting his Ouachita classes again in the fall of 1945, Raymond's chemistry professor, Dr. Eugene Provine, encouraged him to apply to medical school, which he later did. That spring, Raymond also met his wife, Bonnie. After graduating, they began life together in Malvern, and Raymond did become a physician. He would even live in Nigeria for a year, in 1983, working as an anesthesiologist and primary care physician at a Baptist hospital. Bonnie went with him; she had always dreamed of serving on the mission field.
When his sons reached adulthood, Raymond told them that when he died, "Each of you will get a quarter of the estate, and a quarter will go to Ouachita." Bonnie passed away in 2009, and Raymond passed away in 2017, at the age of 94. His estate gift made it possible for the beautiful, inside-and-out renovation to Ouachita's historic and cherished Bible building.

Dedicated on Sept. 27, 2018, the facility was renamed Berry-Peeples Bible Building, in honor of both namesakes. Scripture was read by Ms. Ann Trimble, the great-granddaughter of James and Ruby Berry, and a response was given by Dr. Earl Peeples, son of Raymond and Bonnie Peeples.

Both men of faith, Berry and Peeples gifted us with a beautiful building neither would see completed. We are thankful for their models of faith and for the place they have provided – a place it is hard to imagine our campus without.


By Rachel Gaddis, a 2016 Ouachita graduate, who serves as editorial coordinator for Ouachita's Department of Communications & Marketing