blog
How do I even begin my college search? #askingforafriend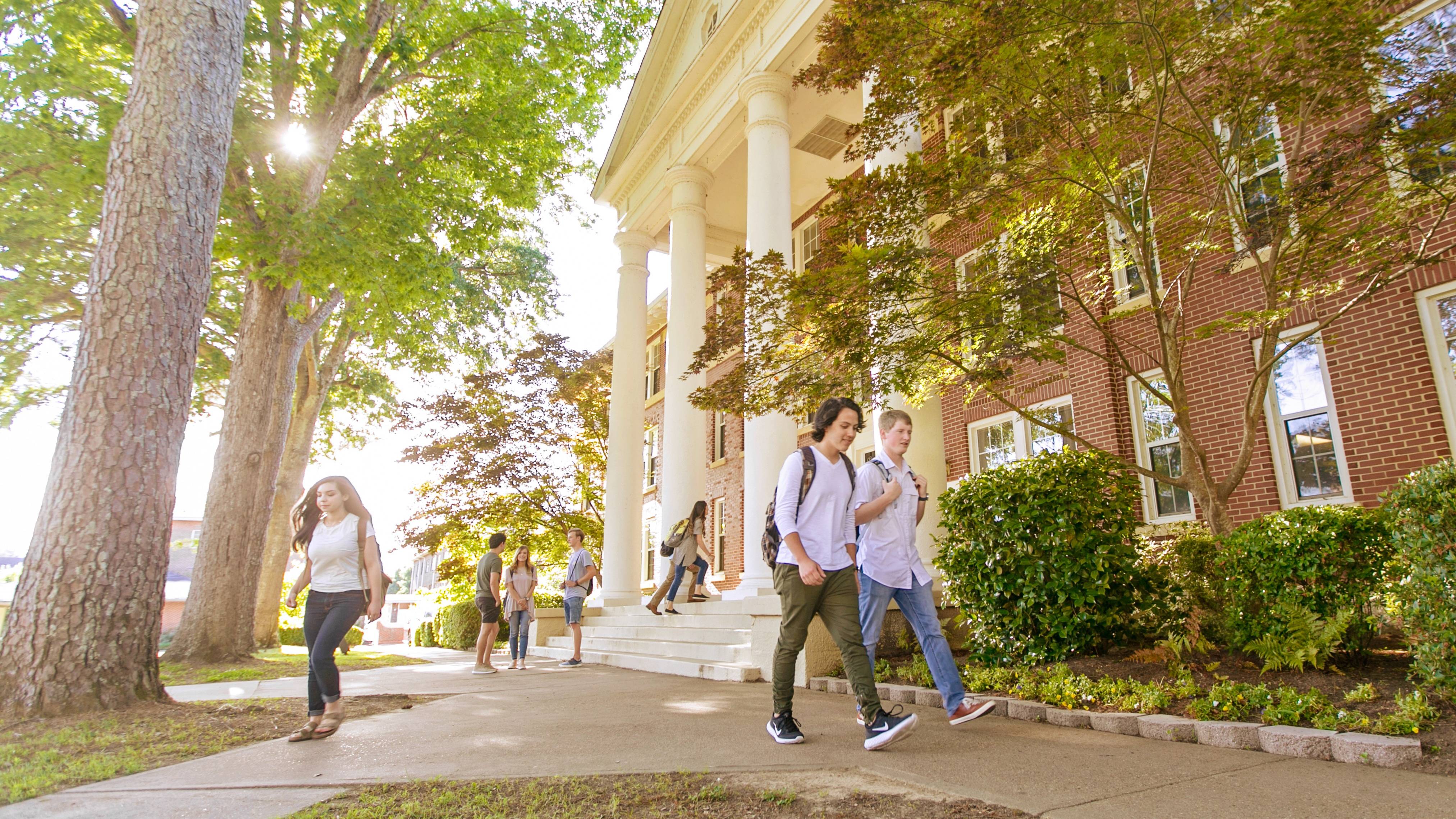 November 07, 2019 - Ashly Stracener
It's your senior year! Finally … the year you've been waiting for has arrived and graduation is oh, so close! Whether that's scary or exciting, one thing most seniors can agree on is the stress of post-graduate plans.
If you're searching for a college to attend, where do you even begin? Sure, some might have their college, major and entire life planned out. But for those who are still figuring it all out, the college search can be overwhelming.
To ease some of the stress, and avoid any #askingforafriend anxiety, here a few bits of advice to answer the common questions that pop up as you begin the college search.

There are so many choices, where do I even begin?
While the options may seem overwhelming at first, begin by making a list of what you would want from a school. Here are some questions to get you started:
What would you like to study?
Would you prefer a larger or smaller campus?
Is being close to family a priority?
Is your faith a big factor?
What kind of social scene do you want (collegiate sports, clubs, campus activities, arts events)?
What kind of scholarships and financial aid are you hoping to receive, and how does that fit into what kind of tuition you can afford?
By figuring out what you want from your college and academic experience, you'll be able to start looking for colleges based on your wish list.


What if I don't know what I want to major in?
Take a deep breath. It's completely normal to not know what you want to do or study yet! What's even better, you don't have to pick a major to choose a college!
Side note: At Ouachita, the DISCOVER program is designed to come alongside students who aren't sure what they want to study. So if you fall in love with Ouachita but still don't know what to major in, don't stress.
Read a testimony from a student who discovered her major at Ouachita.


I've ever only wanted to go to one school. Is that bad?
Not at all! It's great that you know what you want. However, it's always best to explore your options before making the final decision.
At least apply to more than one school. (Do I sound like your mom? Sorry!) But think about it: You will be much more confident if you visit one or two other schools but are still feeling strong about your first, original choice.
And if you change your mind because you realize this other school you applied to is actually the college of your dreams? Then tell your mom, "thanks!"


What if I love one school but my friends are going to another?
Let this be your choice, and don't allow other's opinions to influence your decision. This decision is significant and will shape who you become over the course of the next several years, perhaps even your life.
Don't choose the comfortable or easy option if it's not what you really want. You will make new friends and meet other people – who are just as nervous and scared about going to a new place – who may become the best friends you've ever had.


Should I tour the campus?
Definitely. Seeing a school firsthand can be incredibly helpful. Check back for my next blog for more tour tips.


How do I know when I've found "the one?"
While this could be a logical decision – based on circumstances or your field of study – your choice may just come down to what feels right. If you're stuck at a crossroads deciding between two colleges, the decision may be based on your gut, like how you felt when you were on campus or what the atmosphere was like. And if you flip a coin and are disappointed with the result, that can be telling of what you want, too!
If you step onto a campus and feel like that school could one day be a place you call home, where you can find friendship, community and your future calling, then there are no more decisions to be made. You've found "the one!"
Have other questions about attending college? Read more from our #Askingforafriend Q&A series.
By Ashly Stracener, a senior English and communications & media/strategic communications double major from Cabot, Ark.