blog
From the "Ouachitonian": Mason Woolbright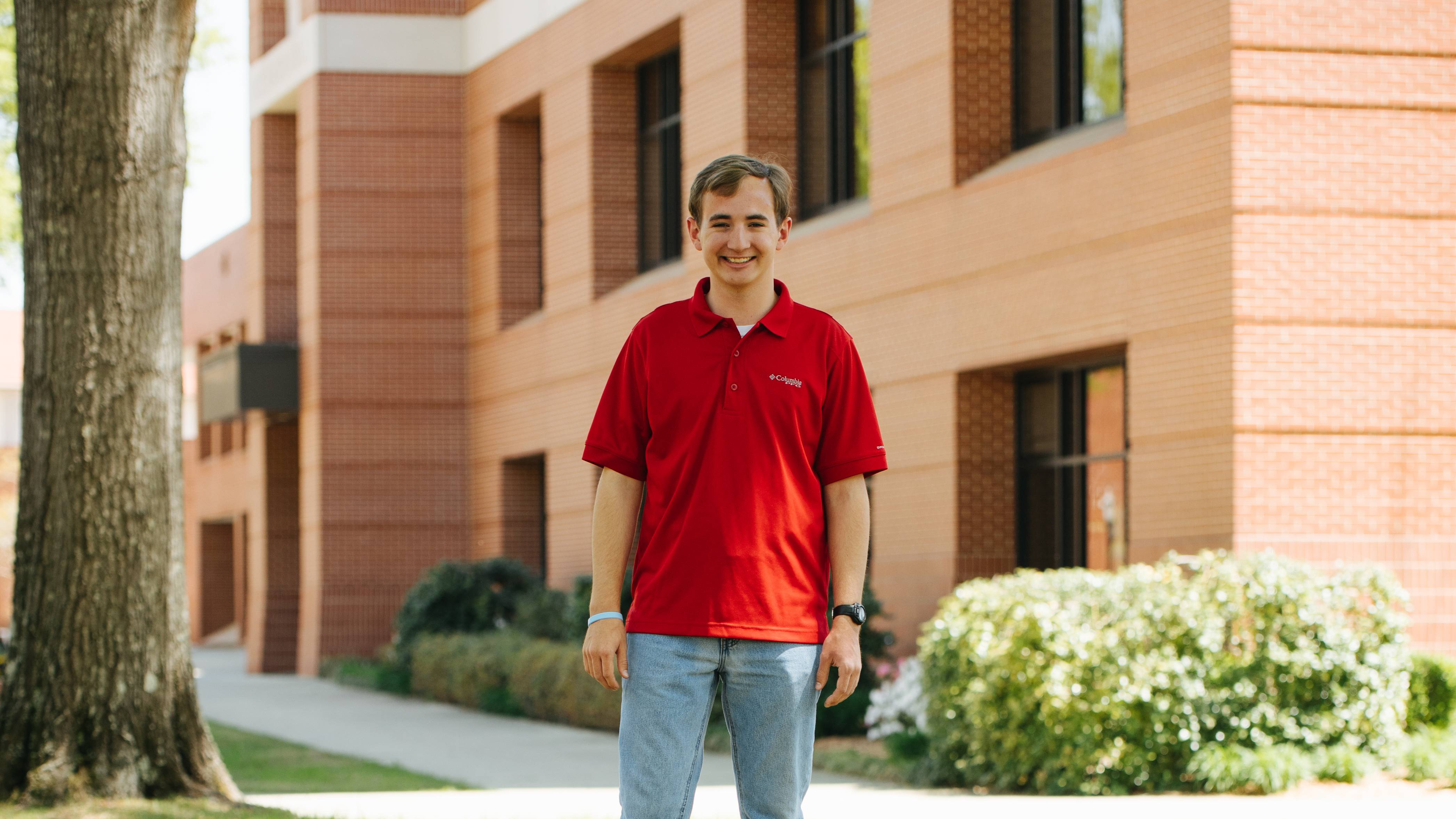 December 09, 2019 - Anna Roussel
Previously published in the 2019 Ouachitonian yearbook
Most people do not realize their calling until later in life, but for Mason Woolbright, a sophomore business administration major from Benton, his career path was clear from an early age.
In middle school, Woolbright announced for his high school's baseball games. The man who did the radio program told Woolbright about an internship with the Arkansas Broadcasters Association typically reserved for high school seniors and college students. However, Woolbright was given an internship in the sixth grade, earning $400 that summer.
"I've always had an interest in sports, and in middle school I realized you could make money around sports, so I quit playing and started working instead," said Woolbright. "It's something I feel like I'm good at and that I enjoy."
As he got older, he furthered his involvement within Benton athletics. Woolbright began hosting sports shows, gaining traction with on-air experience. Eventually, this led to adding behind-the-scenes video, which he freelanced and worked as an on-site engineer, producer and director.
In college, Woolbright worked for the company Fidelity Communications, focusing on television production, directing and organizing operations on site. While occasionally refereeing and umpiring junior and senior high events, he also served as a member of the Salt Bowl Committee. His work with the Salt Bowl, a rivalry football game played between the Benton and Bryant high schools, involved a great deal of organizing and planning that began during the spring semester before the big game.
One of his most memorable experiences serving on the Salt Bowl Committee was during the 2018 game. The stadium erupted into panic when an audience member claimed to have spotted a gun. When the audience began to react and run for escape, Woolbright had just gone to the press box, as his job was in a resting period and he was searching for a snack. As soon as he realized what was going on, he took off, fighting against the crowd, in search of his brother. While the horrifying night ended up being a false alarm, Woolbright took that as a learning and humbling experience.
In addition to his many jobs, Woolbright didn't let that take away from his college experiences. Woolbright served as incoming vice president of the Ouachita Student Foundation during the school year, proving to be an instrumental resource for the student organization as they directed Tiger Tunes in the fall and Tiger Traks in the spring, which together raised over $120,000 for student scholarships each year.
"It's definitely been a work in progress," said Woolbright. "As each year goes by, I've added more, but I've gotten better at balancing it. I don't get a lot of time to myself, so it's nice when I do. I have to prioritize what things mean in my life, putting God first, those around me second and myself last."
Following college, Woolbright's ideal career would be something involving sports. If he could have any job, he would love to own the St. Louis Cardinals.
"My best advice would be don't be afraid to ask questions and reach out to people you don't know," said Woolbright. "Relationships with people are a big thing along with getting your name out there and recognized. That extra step gives you a chance."