blog
From the "Ouachitonian": Danielle Hall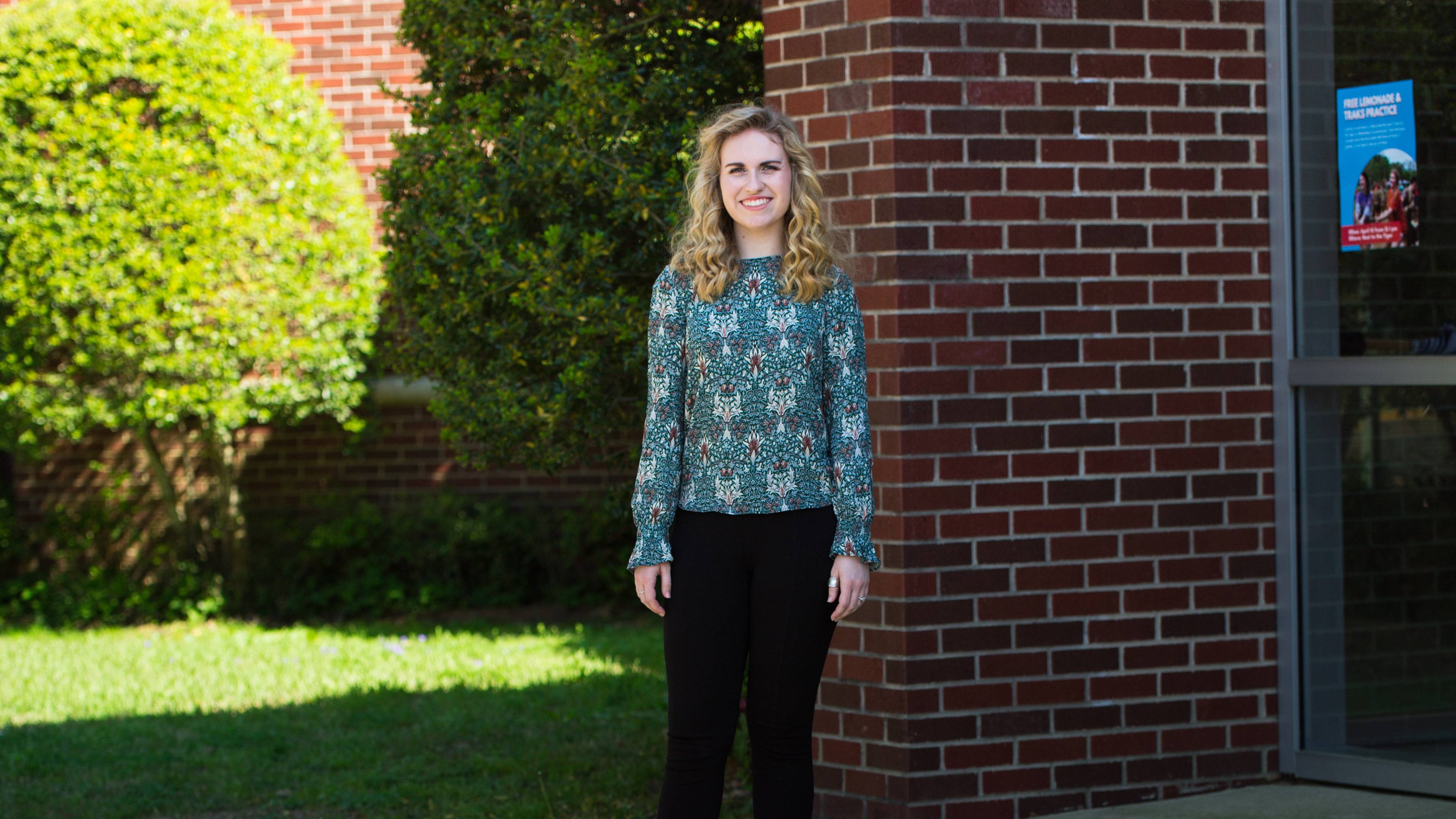 February 17, 2020 - Ashly Stracener
Previously published in the 2019 Ouachitonian yearbook
Unbeknownst to many this school year, royalty was on Ouachita's campus. While they may not have been legitimate rulers, princesses had indeed walked on school grounds. Danielle Hall, a sophomore musical theatre major from Prairie Grove, happened to be a part of the princess club.
Ever since high school, Hall had a dream to be a princess.
"I've always wanted to work at Disney World because it's a happy place and everyone's having fun," said Hall. "But then I got here and realized there was an opportunity for me to do something like that in a different way. A lot of Ouachita girls do it, so it's easy to find out how to get involved."
Hall, and several other Ouachita students, worked for the company Fancyful, a way to be a paid princess. Fancyful is a Little Rock-based company which provided characters for children's parties and events. Parents purchased different packages in which the princess characters sing at parties, read stories, grant wishes and make children's dreams come true.
"When I think about the fact that I'm a princess, I want to cry," said Hall.
During Hall's freshman year, several upperclassmen who worked for Fancyful approached her with this job opportunity. After applying and interviewing, the job of portraying Rapunzel and the Ice Princess was hers.
"I've learned so much about performance from the job," said Hall. "I learned so much more about singing and being in character and becoming that character. Even if I weren't going to be a performance major and just wanted to work at Disney or a place with children, this is a monumental experience."
Hall also loved how she was able to impact children.
"I'm always talking about meeting those kids, and you can tell which kids really needed to meet a princess that day or what an experience you gave them," said Hall. "It's so cool to see that lasting impression you can leave on a kid for so much joy and happiness."
Hall was surprised by what she learned while being a princess.
"I don't think I expected to be myself as much as I needed to be," said Hall. "Part of it is just being a good human being, and you can be a princess. I thought I was going to have to work on my acting a lot more and be really in character and be the perfect princess. I thought I couldn't make any mistakes. But if you're just nice to the kids, honestly, they'll believe you're a princess if you genuinely care about what they have to say.
"It's improved me as a human being, too," said Hall. "I've started thinking in my everyday life, 'If I were working as a princess right now, what would I be doing?' It's helped me make better decisions. It's such a weird thought, but when you're thinking about your walk with the Lord, just think about it like a princess would and it really helps."
Hall was not entirely sure of her plans after graduation – whether she would work for Disney or bring her own version of Fancyful back to her hometown.
"I don't know what the future holds, but I think this has definitely shaped my path a little more," said Hall. "Before I did this, I didn't know and just wanted to graduate. Now I have a little more of an idea and a plan."
You Also Might Like