blog
From the "Ouachitonian": Hayden Reedy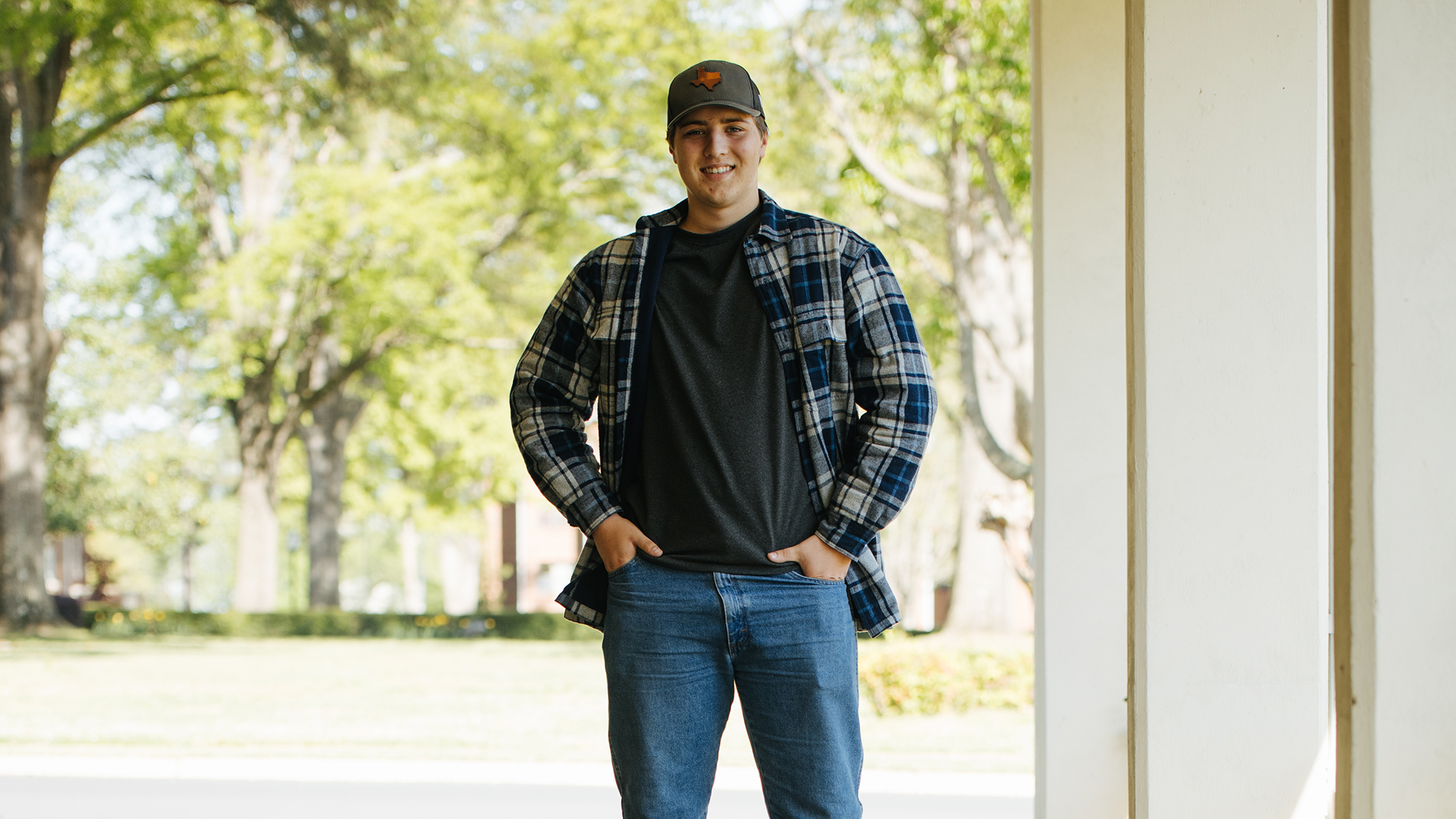 February 24, 2020 - Mitch Colburn
Previously published in the 2019 Ouachitonian yearbook
Hayden Reedy, a freshman communications and media major from Dallas, Texas, had a dream. However, it wasn't the typical childhood dream of being a famous singer or athlete. Hayden dreamed of a career in law enforcement.
"They could carry guns and drive fast," said Reedy. "For a little boy, that was interesting."
Since then, while he still intends on pursuing a law enforcement career, his motivation shifted.
"I have a mature desire, I guess," said Reedy. "The ability to help people is why I want to continue with it. … It's such a needed career. Without law enforcement, it's just chaos."
Reedy started taking steps to pursue his dream.
"As a kid, it started off just by smiling to officers, and trying to build a rapport with officers, but it was just a little kid thing. It really didn't do anything to help me," said Reedy.
Nevertheless, it helped to fuel his dream of being an officer. Young Reedy went to as many youth police academies as he could. Things really took off, however, when he entered a training program called Explorers. This was a branch under the Boy Scouts of America and served as a mentorship program hosted by various police departments. In this program, officers trained youth in various aspects of police work, whether it consisted of minor traffic stops (for speeding, etc.) or finding active shooters.
"I did that program for about five years," said Reedy. "I did it from age 14 to age 19."
As Reedy found his place at Ouachita, he continued to pursue his passion for law enforcement.
"Before I even registered, I would go to the safety office and ask if they were hiring," Reedy said. "I got in contact with Jeff Crow, who is the director of police here on campus, and they created a work-study program in the safety office."
Reedy was still able to use his police training through working as a part of the safety team and gaining valuable experience.
"I still feel like I'm plugged in [with law enforcement], and it makes a great learning environment for me," said Reedy. "My favorite part is getting to know the officers. The one I've gotten closest to is Officer Tollett. I do all of my work study hours in one day with him, and on the slow days we literally just sit and talk about the different aspects of law enforcement. He's encouraging me in my career aspirations, and he's trying to help me get there. Having that person that knows the answers to all my questions is my favorite aspect."
You Also Might Like