blog
Top study spots on Ouachita's campus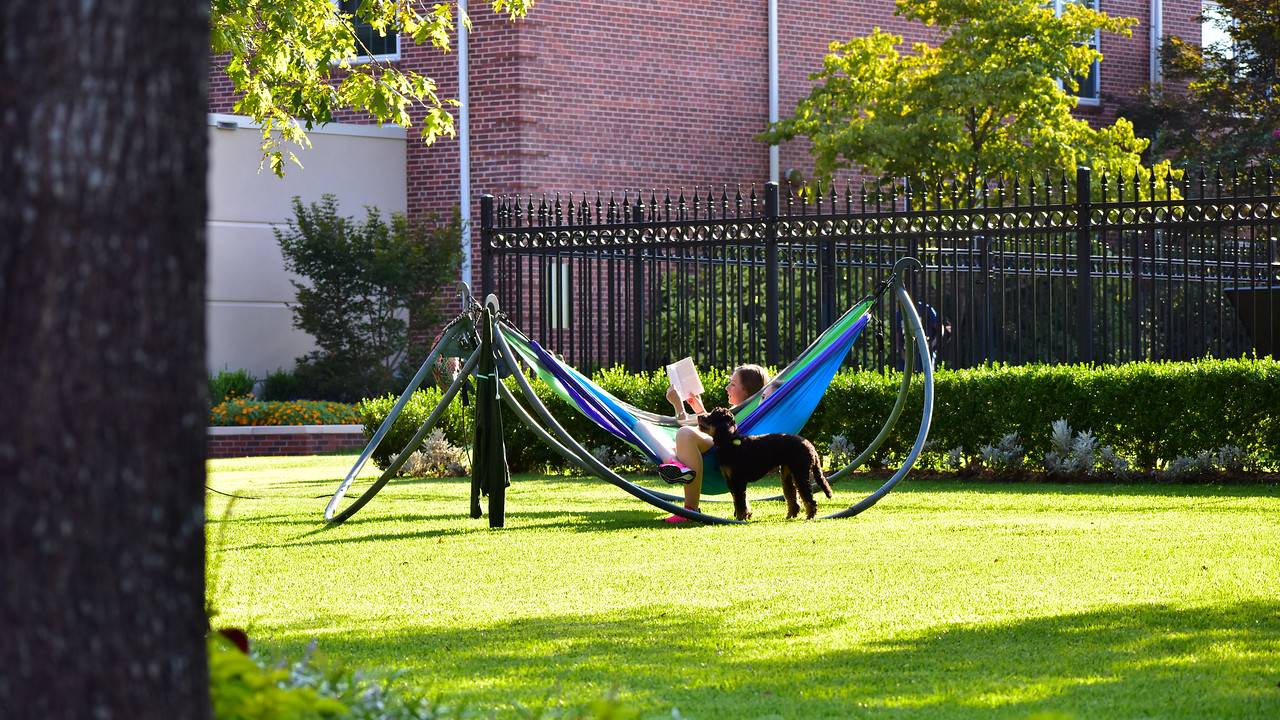 March 03, 2020 - Samantha Pipkin
Studying can sometimes be stressful and distracting, especially in the wrong study places. Since Ouachita has many places to choose from, there is a place for every student to feel comfortable and motivated to work.
Based on their different study habits, several students expressed their top places to study.
If you enjoy fresh air, sounds of nature and studying with a friend or two …
The Neighbor's Table, located in the Grant Plaza, is a great place in the center of campus where you are surrounded by God's beautiful masterpiece. The table is similar to a picnic table, and it's a great place to do some group work with a little peaceful noise in the background.
Other options include Speer Pavilion (the gazebo overlooking the Ouachita River) and plenty of hammocking spots around campus, like the hammock stands bordering the Tiger Statue or at the center of the Village Circle. (If you don't own a hammock, feel free to rent one from RecLife.) There's also the cozy, string-light-illuminated patio furniture on the balcony of Evans Student Center. It's quieter than in Evans Student Center, but you can run inside for dinner, Dr. Jack's coffee or a quick snack when you need it!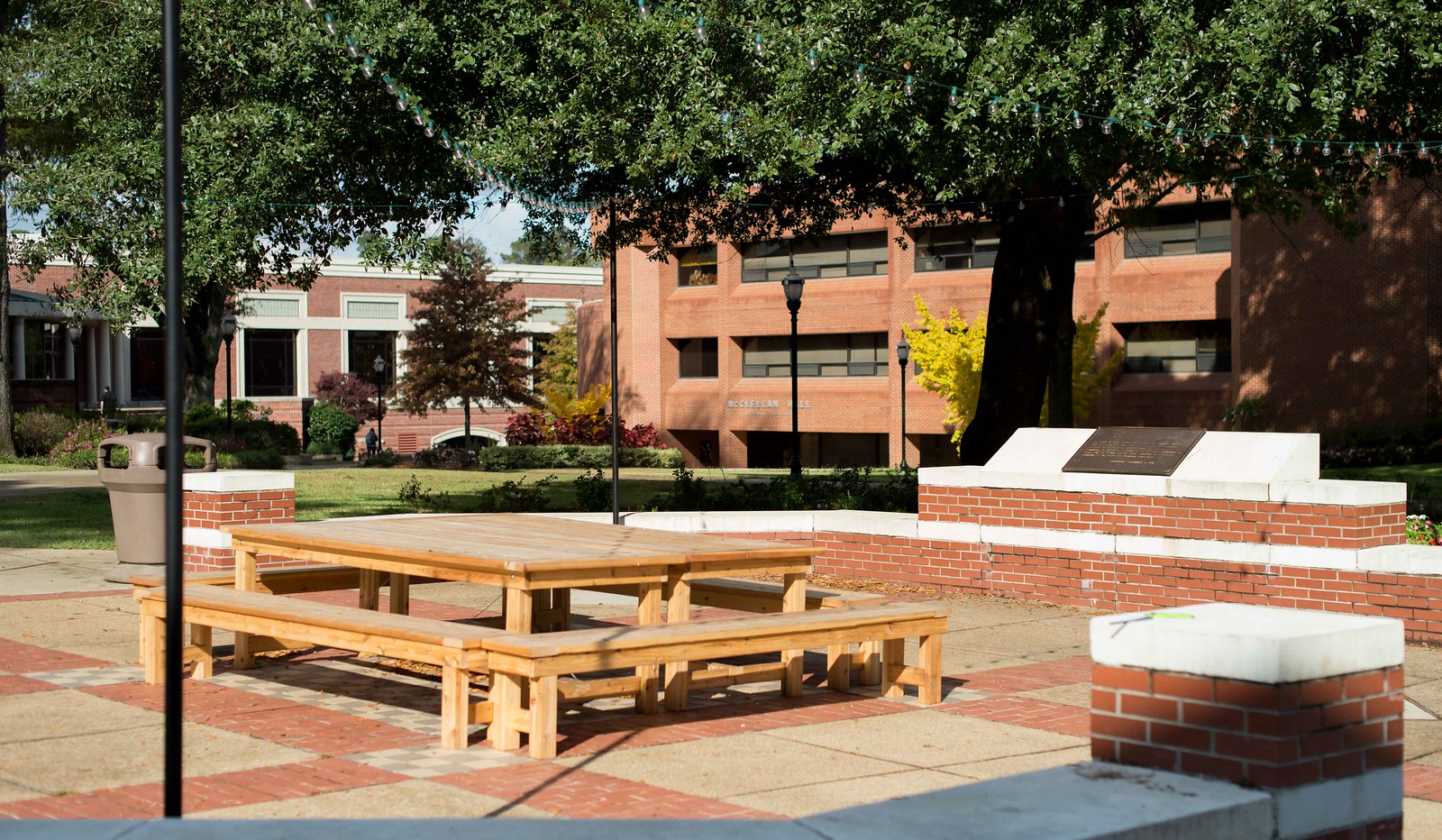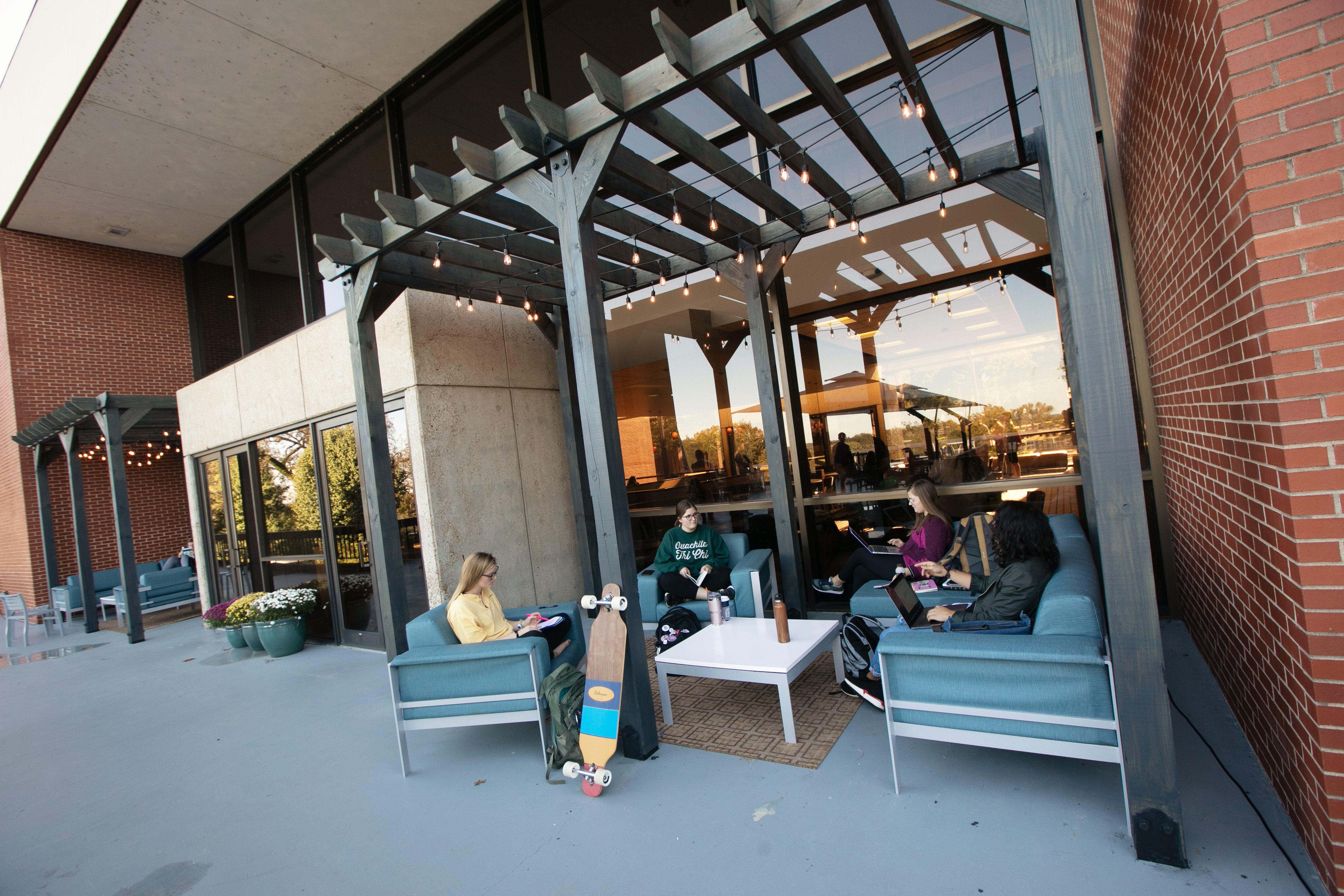 For those who prefer complete silence and minimizing distractions …
Ouachita offers plenty of stress-free study environments. Many study rooms are provided in residence halls, the Riley-Hickingbotham Library and even educational buildings. A few examples of study rooms in educational buildings are the library on the second floor of Jones Science Center and the study room next to Hickingbotham Hall computer lab.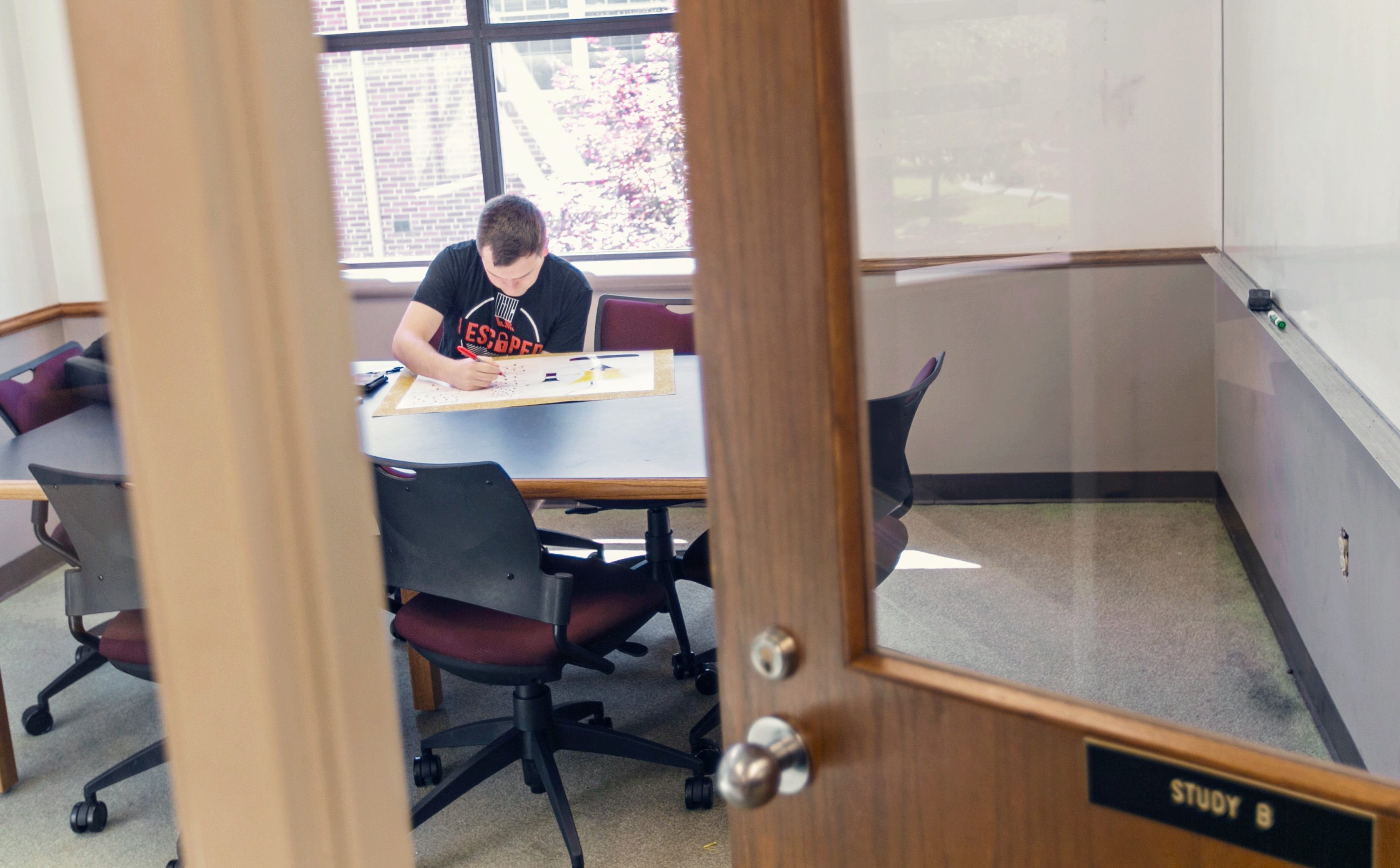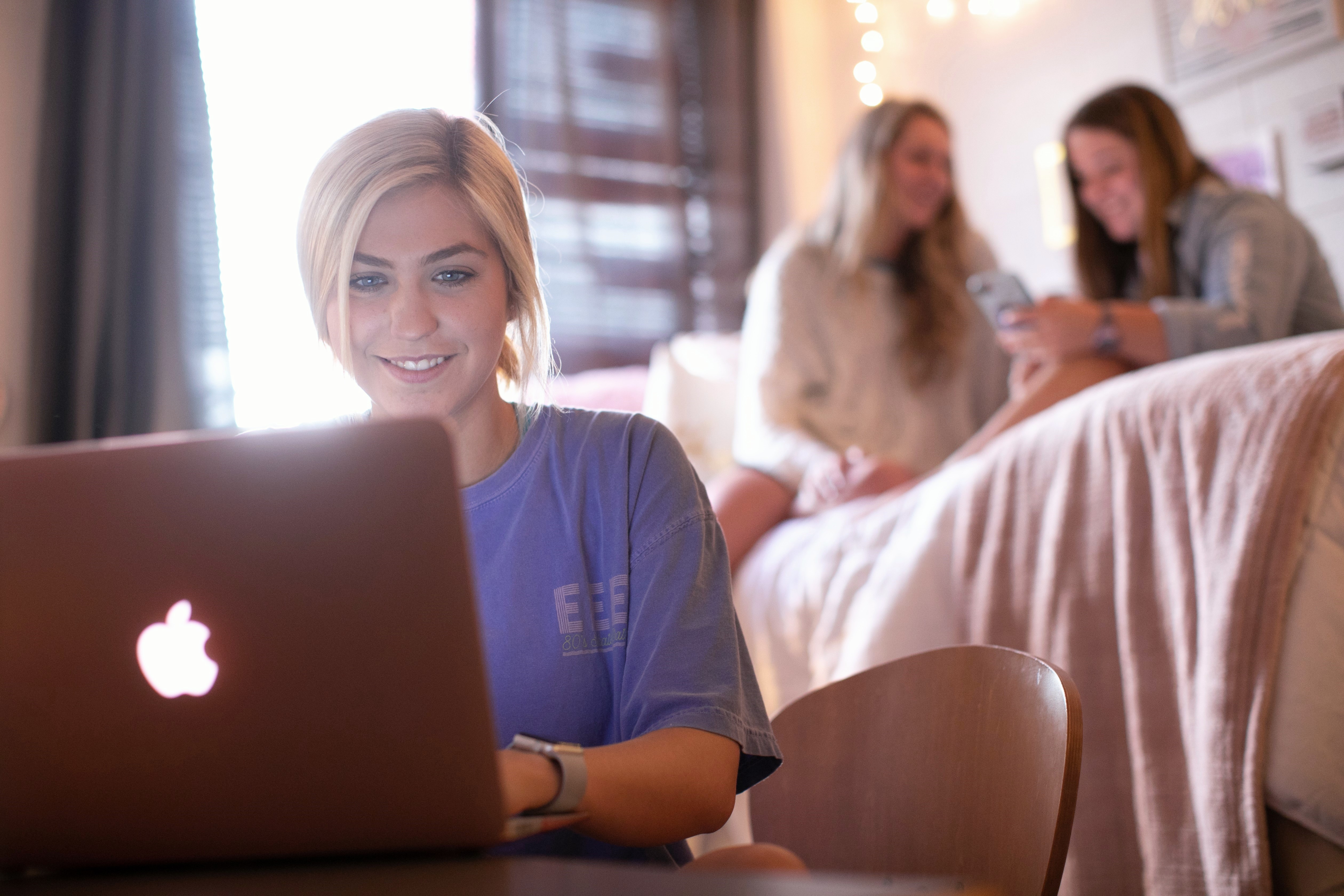 If you prefer to study comfortably, cuddled up in your pajamas, until you drift off …
There are plenty of students who thrive studying in their own rooms! Sometimes, your desk in your dorm is your best friend – you can choose to have music playing or opt for complete silence, and it's your own space (of course, be respectful of your roommate!).
Being comfortable while studying is the absolute best advice any student here at Ouachita will give you. And if you know it's going to be a late night, then crawling into bed at 3 a.m. isn't nearly as far as walking back from the student center.
By Samantha Pipkin, a junior communications & media/multimedia journalism major from Waldo, Ark.