blog
Nursing students are first to advance in dual enrollment program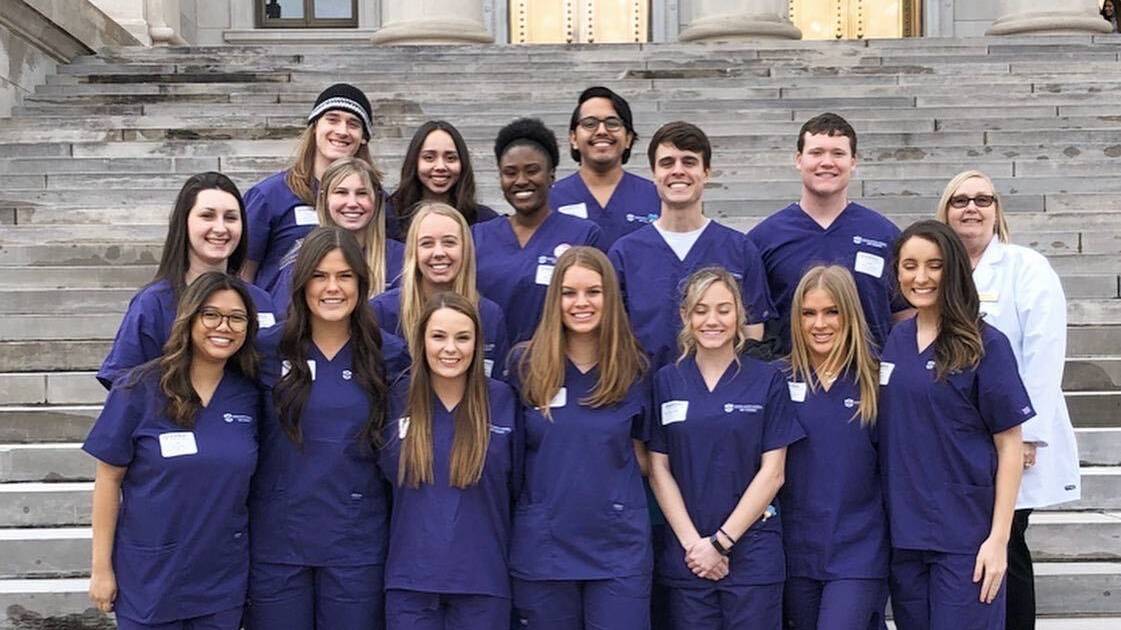 July 14, 2020 - Savannah Stacks
This fall, 15 Ouachita students are the first to move into the dual enrollment portion of our Bachelor of Science in Nursing program and will be studying at Baptist Health College Little Rock. The recent partnership between our institutions addresses the shortage of nurses in the state by allowing for a completion of two degrees (a BSN and an AASN) in only four years.
Being the first students to experience this part of the partnership, they've told me they are anxious but feel strongly that they have been equipped for the BHCLR portion of the program.
"My classes at Ouachita made me feel very prepared to take on Baptist Health College Little Rock," said Avery Jackson. "The professors are so invested in our success as working nurses and have provided countless hands-on learning opportunities. I look forward to continuing that hands-on work at Baptist as I work towards my BSN degree."
Even before moving into the clinical settings at BHCLR, these students have experienced active learning at Ouachita by using automated external defibrillators on training manikins and practicing injections with oranges and attending professional events, such as the Arkansas Student Nurses Association Convention and Nurses Day at the Capital.
"I am very thankful that the Ouachita nursing program has given me the chance to have the full experience of being on campus at Ouachita, while also allowing me to start nursing school at an accelerated rate," said Reid Jenkins. "I am looking forward to new learning opportunities at Baptist Health and to dive into real world applications of my future career.
"I will always value my time at Ouachita and the incredible professors that have molded my education into the greatest possible result," she added.
While they continue their in-person experience at BHCLR, these students also will be taking online courses directly from Ouachita. After three semesters at BHCLR and passing the NCLEX-RN, their final semester will be completed entirely online through Ouachita, allowing them to begin working full-time a semester sooner than typical nursing programs.
Pictured above, along with Dr. Brenda Trigg, are the students headed to BHCLR in the fall: Bethany Colbert, Kassidy Falco, James Hilton, Avery Jackson, Reid Jenkins, Cailey Maples, Zoar Moreno, Mya Morgan, Rio Quilao, Rue Ragsdale, Taylor Roberts, Jacob Moreno, Emma Schaeffer, Ashley Simmons and Michal Vaden.
By Savannah Stacks, a 2020 biology graduate from Conway, Ark. Savannah is serving as a blogger for the Patterson School of Natural Sciences. Follow her posts here.