blog
Raising scientists
Patterson School students benefit from undergraduate research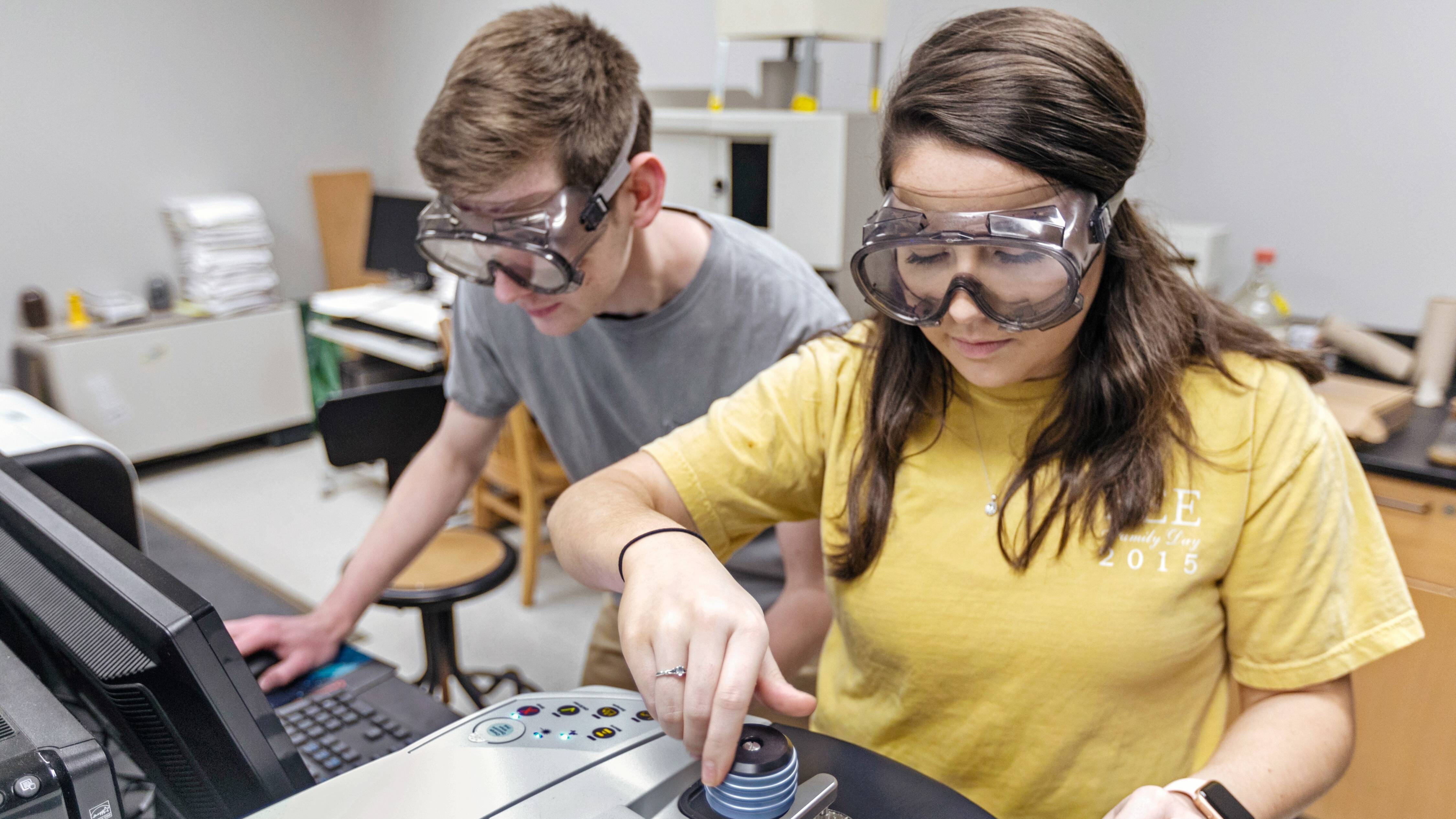 August 31, 2020 - Savannah Stacks
Research is a defining aspect of a science education, and Ouachita Baptist University's J.D. Patterson School of Natural Sciences encourages its students to gain research experience at the undergraduate level in a variety of ways. Looking back on my own research experiences, I have great appreciation for the opportunities I had through the Patterson School.
Ouachita's Patterson Summer Research Program is one way the school provides research opportunities for students. It is a rare opportunity to receive hands-on research experience as an undergraduate student, but in the Summer Research Program's 20-year history, a total of 313 students have conducted research with Ouachita science faculty.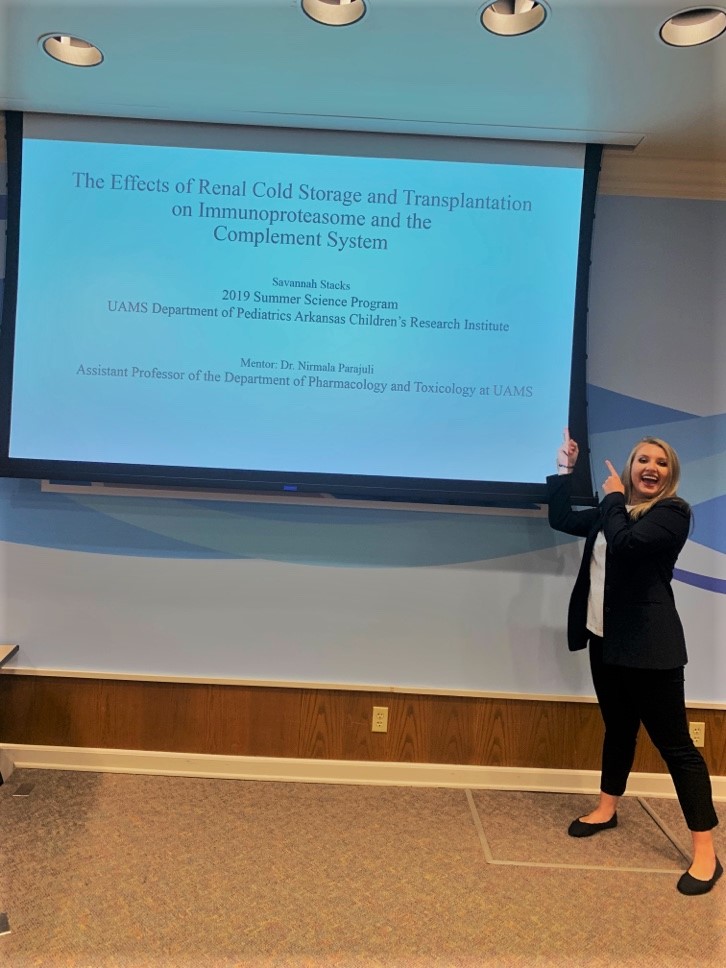 In 2019, the program had a record number of 28 students conducting faculty-advised research during summer break. Even beyond conducting the research, students are encouraged to present their research at various symposiums throughout the year. It is not uncommon for Ouachita students, wherever they conducted their research, to receive awards or to have their work recognized.
The Patterson Summer Research Program is competitive, with limited spots available, so students are encouraged to apply to outside research facilities, as well.
In summer of 2019, the summer before my senior year, I had the choice to either conduct research at Liverpool Hope University through the J.D. Patterson School of Natural Sciences or at Arkansas Children's Research Institute as a Summer Science Program participant. I chose the latter and spent my summer as a member of the Parajuli lab whose long-term goal is to improve the transplant outcome by identifying cold storage-mediated renal damage and by acquiring targeted therapies during cold storage. My research project contributed to that objective by characterizing immunoproteasome (a proteasome variant) and the complement system (a group of serum proteins that participates in eliminating pathogens and debris) activation within the kidneys after CS/Tx.
In addition to my research, myself and the 21 other students in the program were able to shadow physicians at the hospital and attend lectures by various faculty members. As their intern, I gained extremely valuable experience in clinical research and learned a lot about renal transplantation; it was one of the best opportunities I have ever been given, and it will benefit me as I pursue a career in medicine.
Conducting research as an undergraduate is a very beneficial experience that gives students the knowledge of working in a lab setting and also sets them apart when applying for jobs, graduate or professional schools. As a member of the J.D. Patterson School of Natural Sciences, students are highly encouraged to participate in research. From my experience, the benefits are endless.
By Savannah Stacks, a 2020 biology graduate from Conway, Ark. Savannah is serving as a blogger for the Patterson School of Natural Sciences. Follow her posts here.