blog
Ouachita's La Fuerza and Riley-Hickingbotham Library Celebrate Hispanic Heritage Month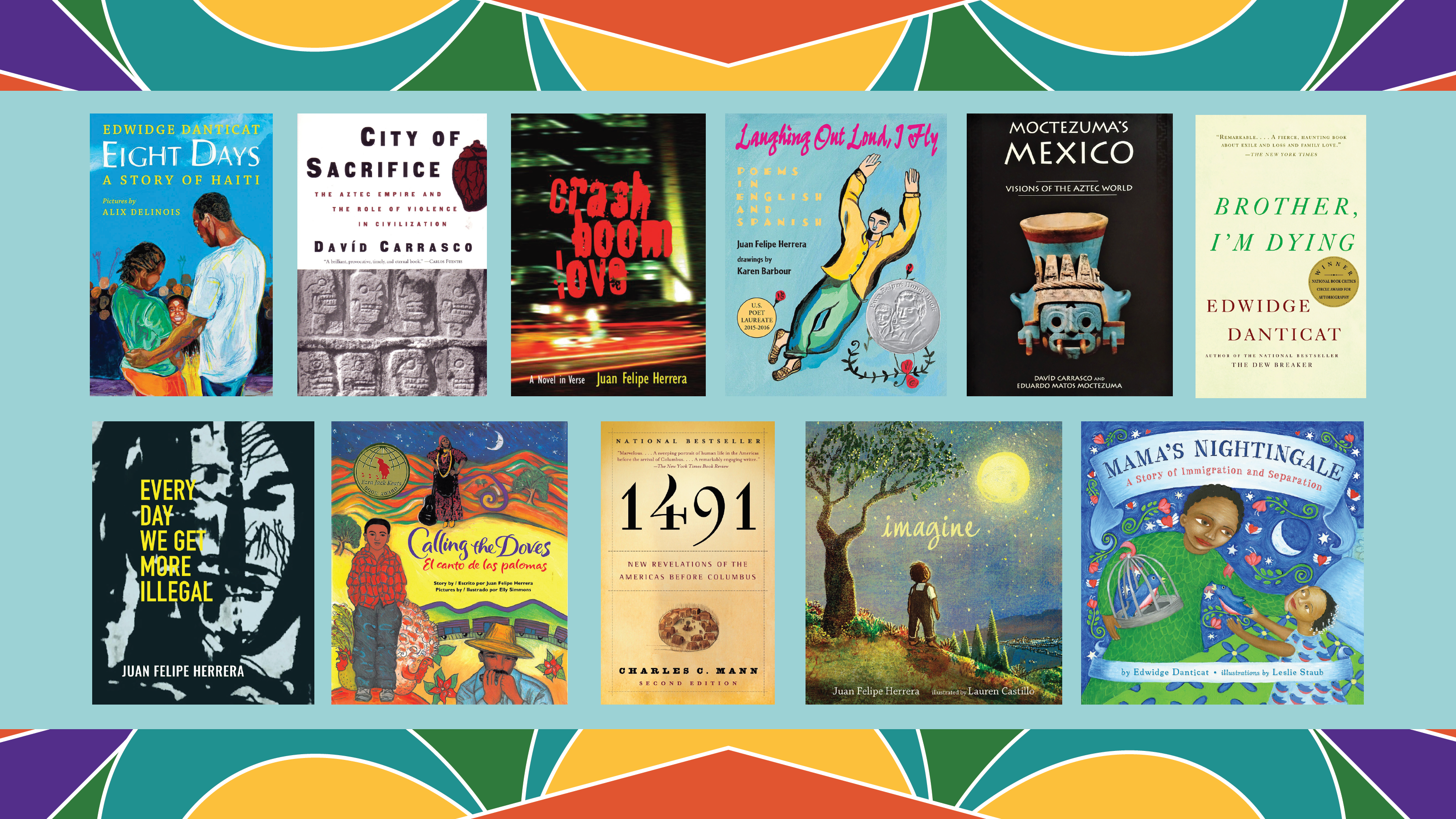 September 20, 2021
National Hispanic Heritage Month, held Sept. 15-Oct. 15 annually, honors Hispanic and Latin Americans' histories, cultures and contributions in the United States. This year's campus-wide celebration kicked off with a luncheon Wednesday, Sept. 15 at 11 a.m. at Ouachita Commons, hosted by Ouachita's Office of Multicultural Student Programs and La Fuerza, Ouachita's Latino student organization. La Fuerza's Fiesta Mesa is scheduled for Friday, Sept. 24, at noon in Evans Student Center, followed by Tiger Serve Day on Saturday, Sept. 25.
Guest speaker Edith Hernandez-Gates will be featured during the Hispanic Alumni Spotlight on Monday, Oct. 11, at noon in the Alumni Room at Ouachita Commons. And Hispanic Heritage Month wraps up with a movie night hosted by La Fuerza and Riley-Hickingbotham Library on Tuesday, Oct. 12; time and location to be announced.
Throughout the month, displays honoring the work of Hispanic and Latin American writers will be curated at Riley-Hickingbotham Library. The following is a schedule of the displays, which will change each week:
Sept. 15-23: Five hundred years ago, Spanish-born Hernán Cortés defeated the Aztec army at Tenochtitlan, marking the Aztec empire's fall and the beginning of Spanish rule in Mexico. To better understand this historic event, the Aztec people and the effects of Spanish colonization, check out the books displayed in the library. This week's display also includes books about the pasts, cultures and peoples of Latin America and their struggles as immigrants in the United States.
Sept. 24- 30: Poetry expresses distilled emotion in bite-sized packages. This week, celebrate by reading the work of Hispanic and Latino poets including Juan Felipe Herrera, who became the first Latino U.S. Poet Laureate in 2015. His award-winning bilingual poems celebrate the Chicano experience and explore issues of identity and belonging for first-generation Americans.
Oct. 1-7: During Hispanic Heritage Month in years past, we have celebrated great Hispanic and Latin American fiction writers including Isabel Allende, Julia Alvarez and Gabriel Garcia Márquez. You will see these authors on this week's display, but you will also meet Edwidge Danticat. A Haitian-born immigrant and fiction writer, Danticat gives voice to the immigrant experience, Haitian history and culture, and tackles issues of identity and belonging. Her lyrical writing style has earned her many awards and makes her novels compelling reads.
Oct. 8-15: Children's picture books and young adult novels often explore deep questions: Who am I, and who do I want to be? What is important to me? Where do I fit in my family, the community and the world? Children's and young adult books by Hispanic and Latin American authors sometimes build on these themes by incorporating immigration or first-generation experiences. In addition to writing for adults, Juan Felipe Herrera and Edwidge Danticat have also written books for children and young adults focusing on these themes of identity and belonging.
You Also Might Like