blog
Ouachita Voices: The blog, the people, the stories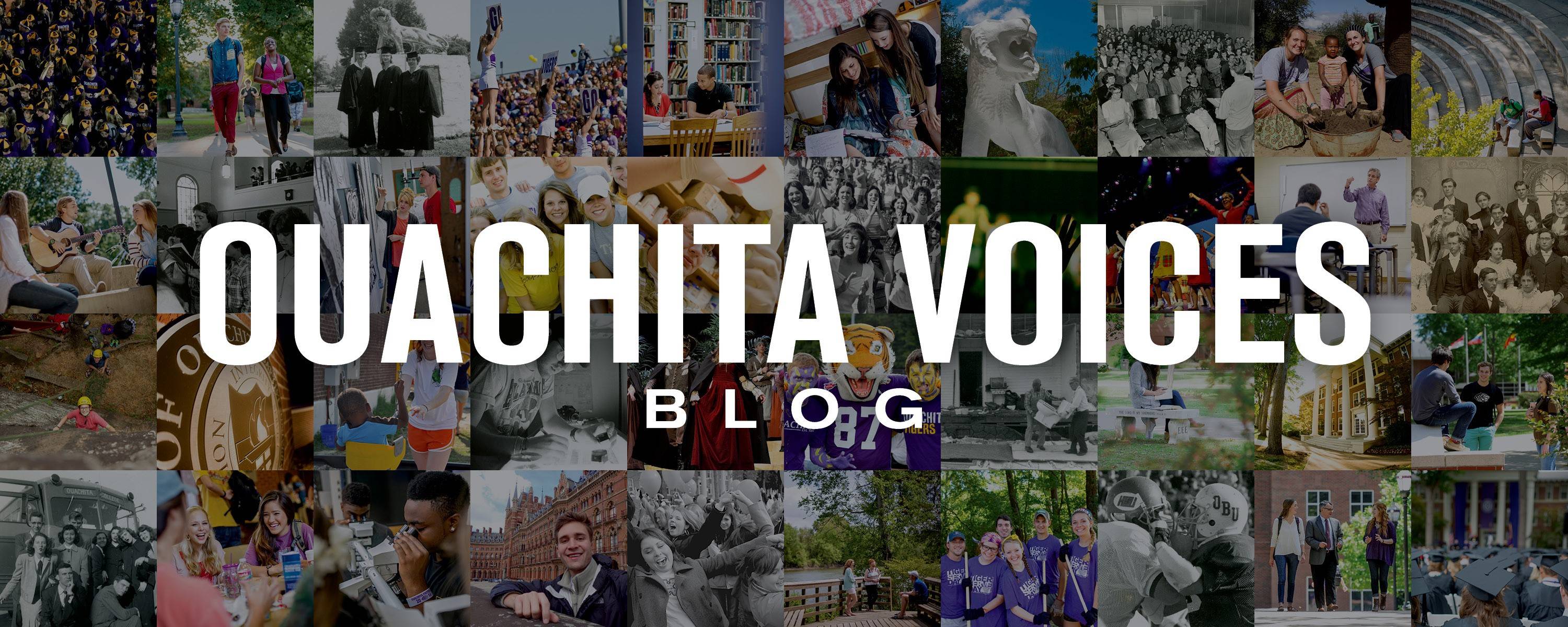 January 01, 2020 - Brooke Zimny
So often, when Ouachitonians talk about what makes Ouachita Baptist University special, the answer is "the people." Even first-time visitors to campus are surprised by how warmly they are welcomed by strangers on the sidewalk.

This blog, "Ouachita Voices," is a place for the people of Ouachita to tell the stories of Ouachita. It's one thing to hear an official presentation about OBU's Department of Language and Literature, and it's a whole different thing to chat with Johnny Wink in his unforgettable office. We want this blog to be an extension of those chats that happen across our campus all the time. After all, no one tells the Ouachita story better than Ouachitonians themselves.

In fact, Ouachita's voices were heard loud and clear in the summer of 2016 as part of Forbes' #MyTopCollege social media competition. Ouachita beat out colleges 33 times its size to win first place nationwide in social media posts that described what makes Ouachita such a special place. We're sharing some of our favorites over on the @Ouachita Instagram account.

If you're more into paper and binding, we have that, too. "Ouachita Voices" borrows its name from the university's 125th anniversary commemorative coffee table book that features essays from a number of notable Ouachitonians, including Cliff Harris, Mike Huckabee, Frank Hickingbotham and more. We'll share excerpts from some of those personal stories and others from Ouachita's 130-year history.

So, whether you're hearing from one of our alums about Battle of the Ravine pranks from years gone by or from one of our current resident directors about how to navigate that first crucial semester with a new roommate, we hope you get an authentic glimpse into life at Ouachita. College only lasts four years (for most of you), but the memories made, relationships formed and stories told last a lifetime. Lend your voice to the conversation.


Brooke Zimny, a 2008 Ouachita graduate, serves as Assistant to the President for Communications & Marketing




Do you have a story you'd like to tell on the Ouachita Voices blog? Or a friend who needs to tell a story on the blog? Contact socialmedia@obu.edu with your idea.