magazine
Tiger Tunes Rewind reimagines Tunes tradition despite pandemic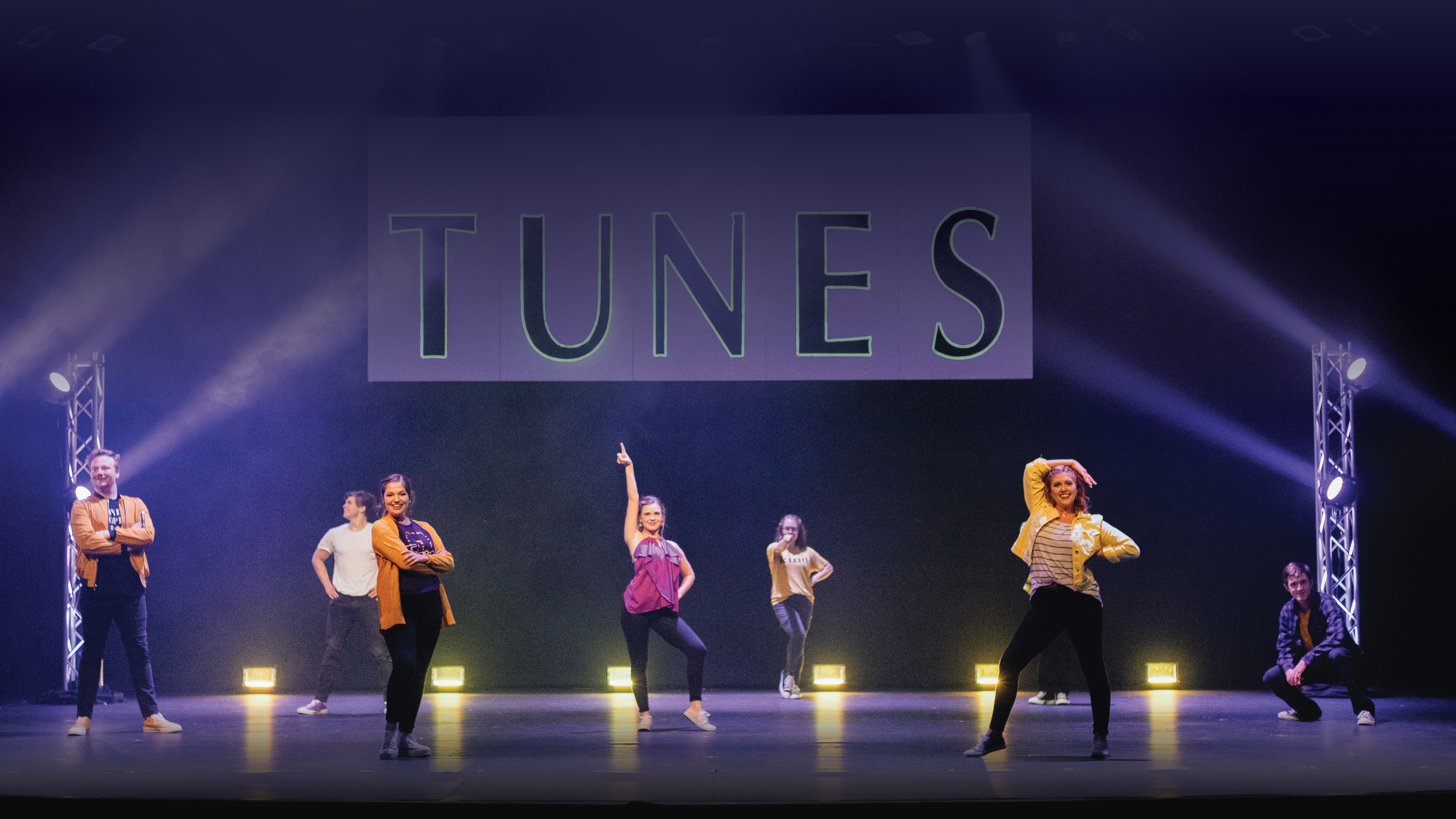 March 08, 2021 - Rachel Gaddis
In August 2020, the Ouachita Student Foundation (OSF) announced that its flagship event, Tiger Tunes, would be adapted due to COVID-19 with the theme "Tunes REWIND" and showcase recordings of favorite shows from years past in a single virtual event instead of its usual live, three-night format.
Tiger Tunes' annual, full-scale production of themed shows – complete with costumes, choreography and clever original lyrics – attracts thousands of spectators and raises more than $100,000 in student scholarships each year.
For the first time in the 43-year history of Tiger Tunes, OSF adjusted its annual fundraiser to be watched exclusively online. Each club or organization voted on their own favorite shows from the past, and the winning shows were included in Tunes REWIND. The ultimate winners were chosen by viewers' donations in the same style as OSF's typical People's Choice Award.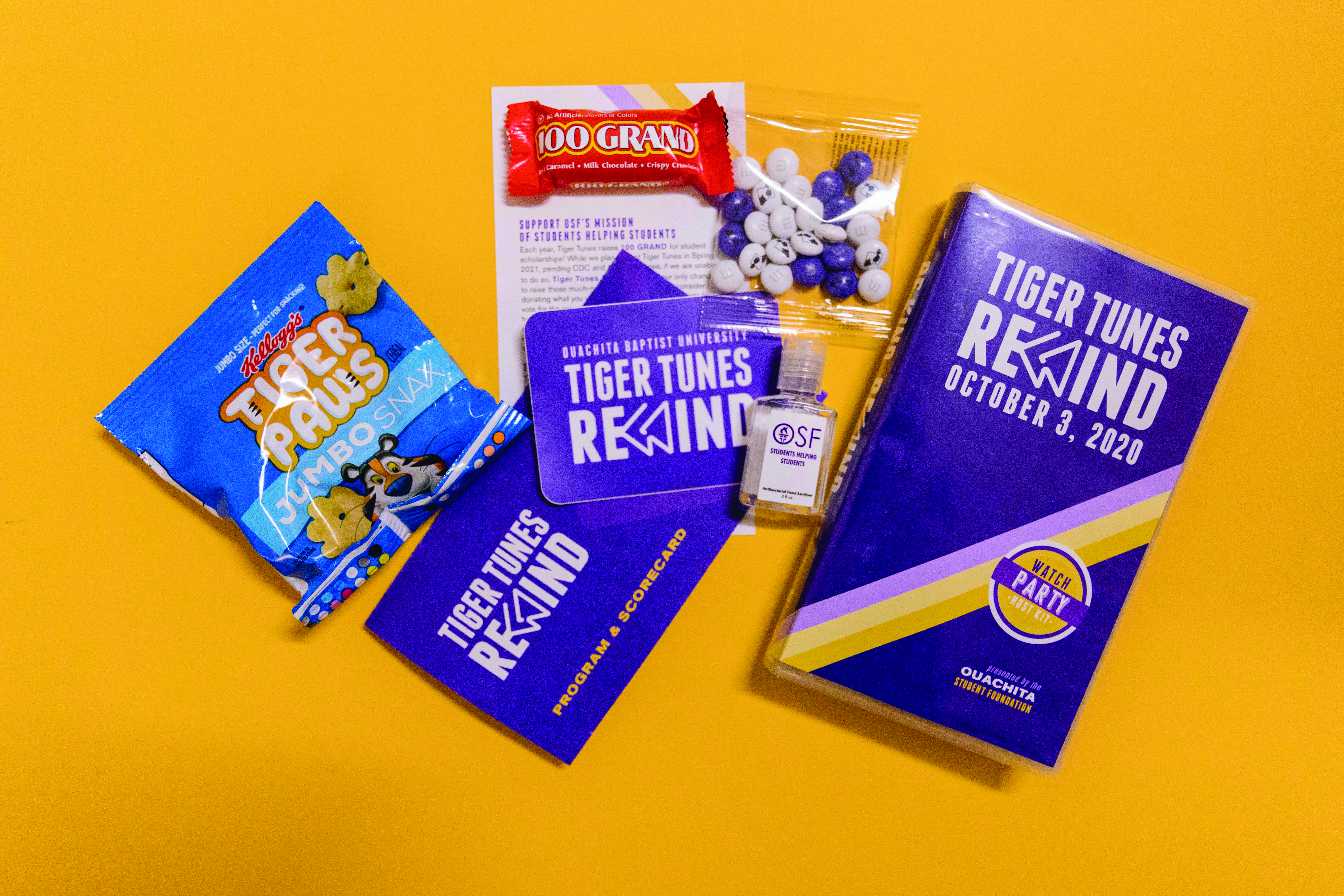 Tunes REWIND was a special treat for alumni as they had the opportunity to relive their own Tiger Tunes glory days. OSF mailed watch party host kits to alumni and friends, packaged in an appropriately vintage-inspired VHS case, that included a program and judging scorecards, hand sanitizer, exclusive Tiger Tunes M&Ms, a recipe for "Tunes REWIND Mega-mix" snack mix and more. Five hundred boxes were made available and alumni registered how many guests they'd have at their home parties. All 500 kits were reserved quickly, registering over 5,000 viewers around the country.
"We saw posts from so many parties around the country," said Jon Merryman, director of alumni relations and OSF. "From custom cookies to club alumni converging on social media to see which of their shows would be competing, alumni and friends showed their support of Ouachita and OSF by tuning in and donating. We especially loved the streamed reunion of the Fourth Floor Guys after the Tiger Tunes REWIND stream was finished. It was great to see alumni still so connected to their groups, their shows and the university."
Thanks to the generosity of alumni, students and friends, OSF raised over $65,000, far exceeding expectations for the virtual event.
"OSF was so thrilled to see the success that was Tiger Tunes REWIND," said Mason Woolbright, OSF president and a senior from Benton, Ark. "The reactions from future, current and past students were beyond encouraging as we brought that same energy we normally associate with Tiger Tunes."
" The reactions from future, current and past students was beyond encouraging as we brought that same energy we normally associate with Tiger Tunes. "
Mason Woolbright
OSF president
OSF also partnered with Ouachita's Office of Student Life and students in the Event Planning class to offer an on-campus watch party on Cone-Bottoms lawn for current students.
"Tunes is where I met a lot of my friends who have become some of my best friends," said sophomore Sarah Collins, a member of the event planning team from Lucas, Texas. "The fact that we weren't having Tunes stinks, but we wanted everyone to be as involved as possible so they could have that same feeling I had as a freshman."
"I continue to be impressed by our students as they find creative ways to keep traditions and fun alive on campus," Merryman said. "It was so fun to look on Cone-Bottoms lawn and see them watching shows like the Sigma Alpha Sigma 'Road Barrels' – such a classic – and I'm sure it was new to most of them watching. I'm glad the current students embraced Tunes REWIND, and I am thankful to those who planned the on-campus event to engage their fellow Ouachitonians in this virtual experience."
While the club shows featured in Tiger Tunes REWIND were past shows, OSF brought freshness to the performances with new host and hostess performances, recorded physically distanced on the JPAC stage.
"Whenever we auditioned in February [2020], we expected a full, normal Tunes show. I barely knew what the coronavirus was back then, so the expectations were not the end result," said Melody Stotts, a junior from Jonesboro, Ark., who performed as a Tunes hostess. "It was crazy and different, but also exciting because we were the first group that got to do this online format."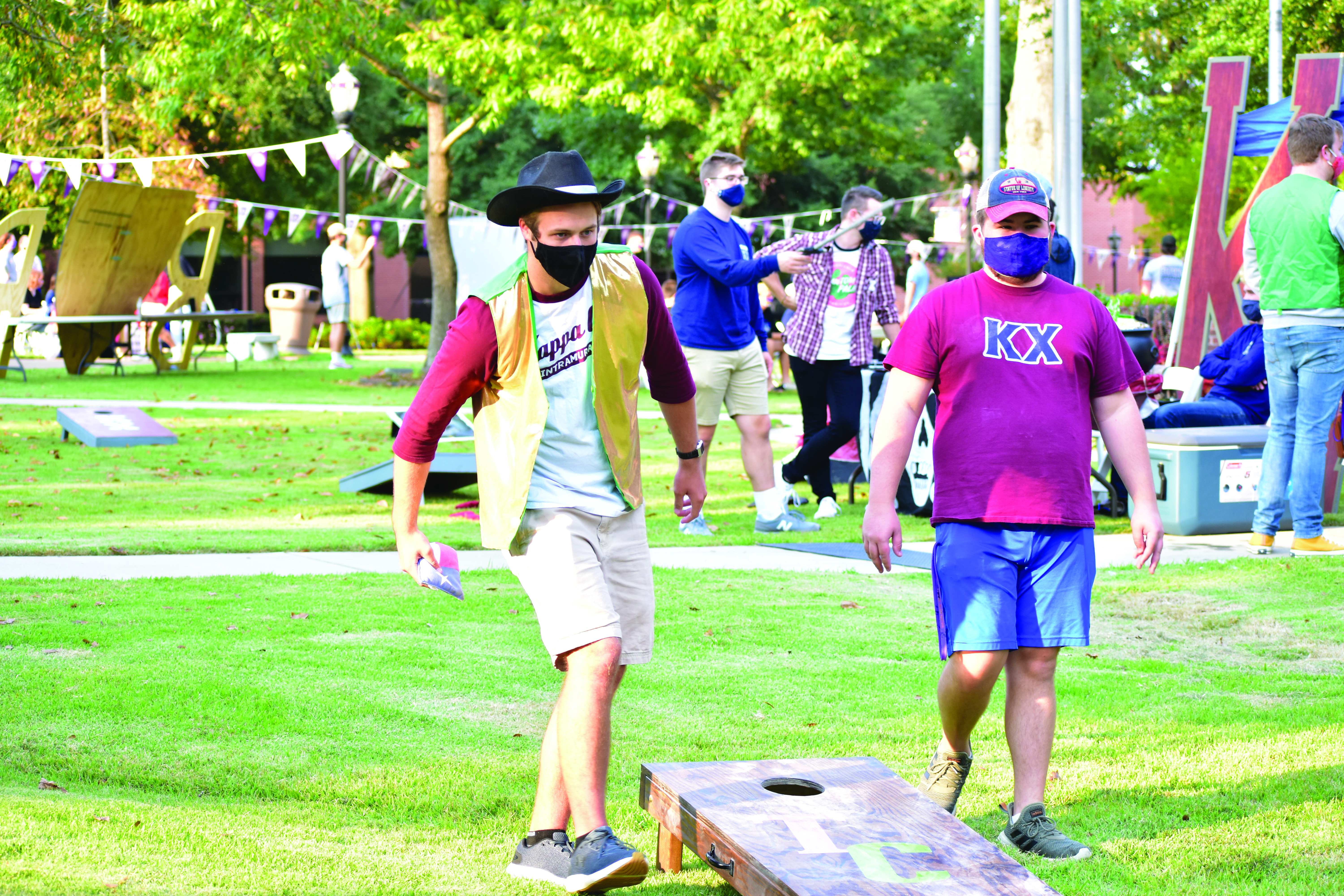 Photo by Hannah Adamson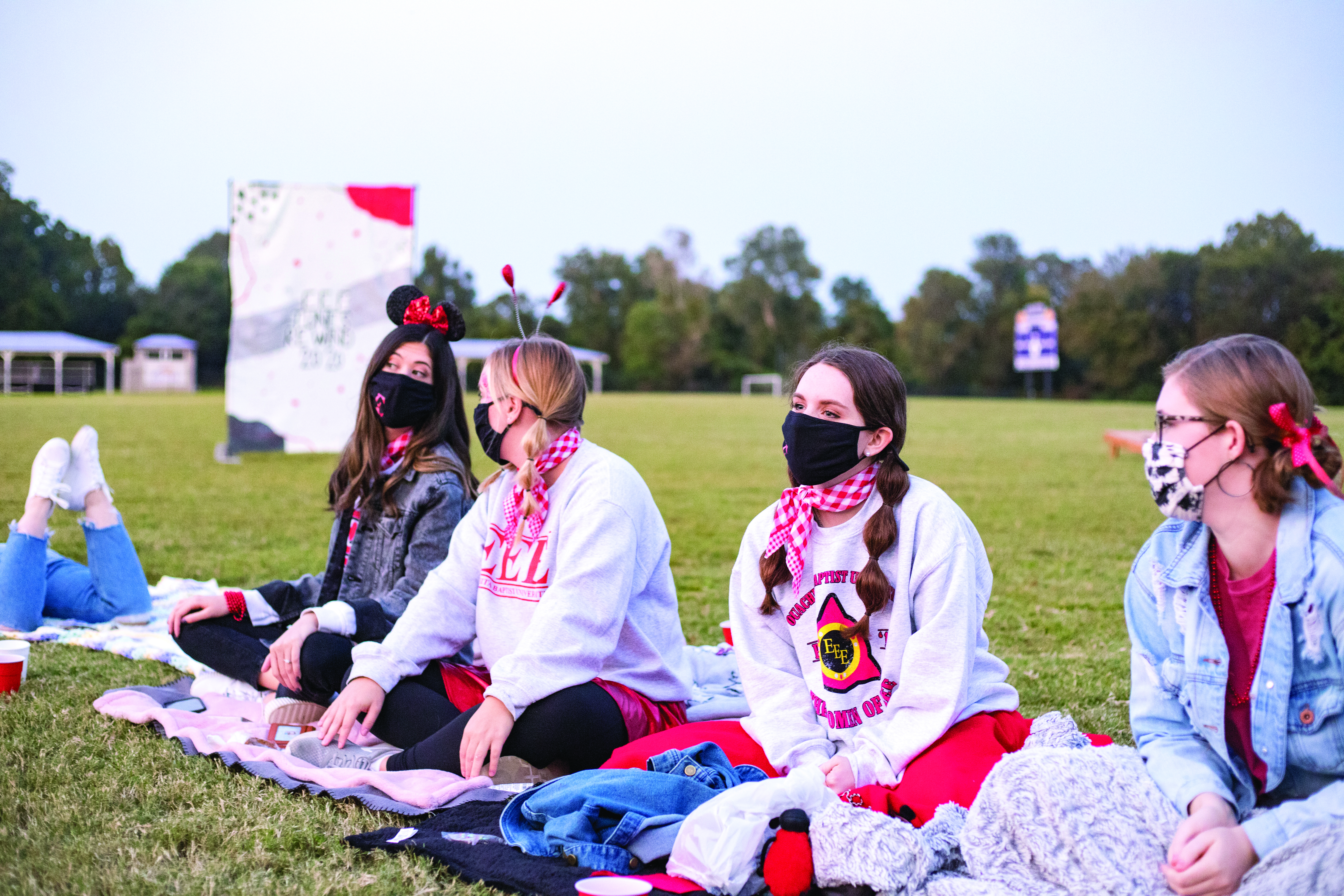 Photo by Abby Blankenship
Merryman coordinated the production along with three other Ouachita alumni: musical director Dr. David Stanley ('01), choreographer Stacy Hawking ('16) and videographer Paul Huenefeld ('12). Merryman, who has led Tiger Tunes efforts as a staff member since 2012 and as an OSF member during his student years, said it was surreal to be in the room as the songs were filmed for the production.
"My wife Emily and I were emotional as they filmed the opener with just a few friends each in the audience," Merryman said. "Emily said, 'It's not fair they don't get a Tunes with this place filled with people,' and she was right.
"The virus changed so many things this year," he continued, "and these students rose to the occasion, put in the work – they even did so joyfully and professionally – and helped to create a beautiful virtual Tiger Tunes event to help keep the spirit of Tunes alive."

Lead photo by Abby Blankenship
You Also Might Like