blog
From the "Ouachitonian": Jaret Webb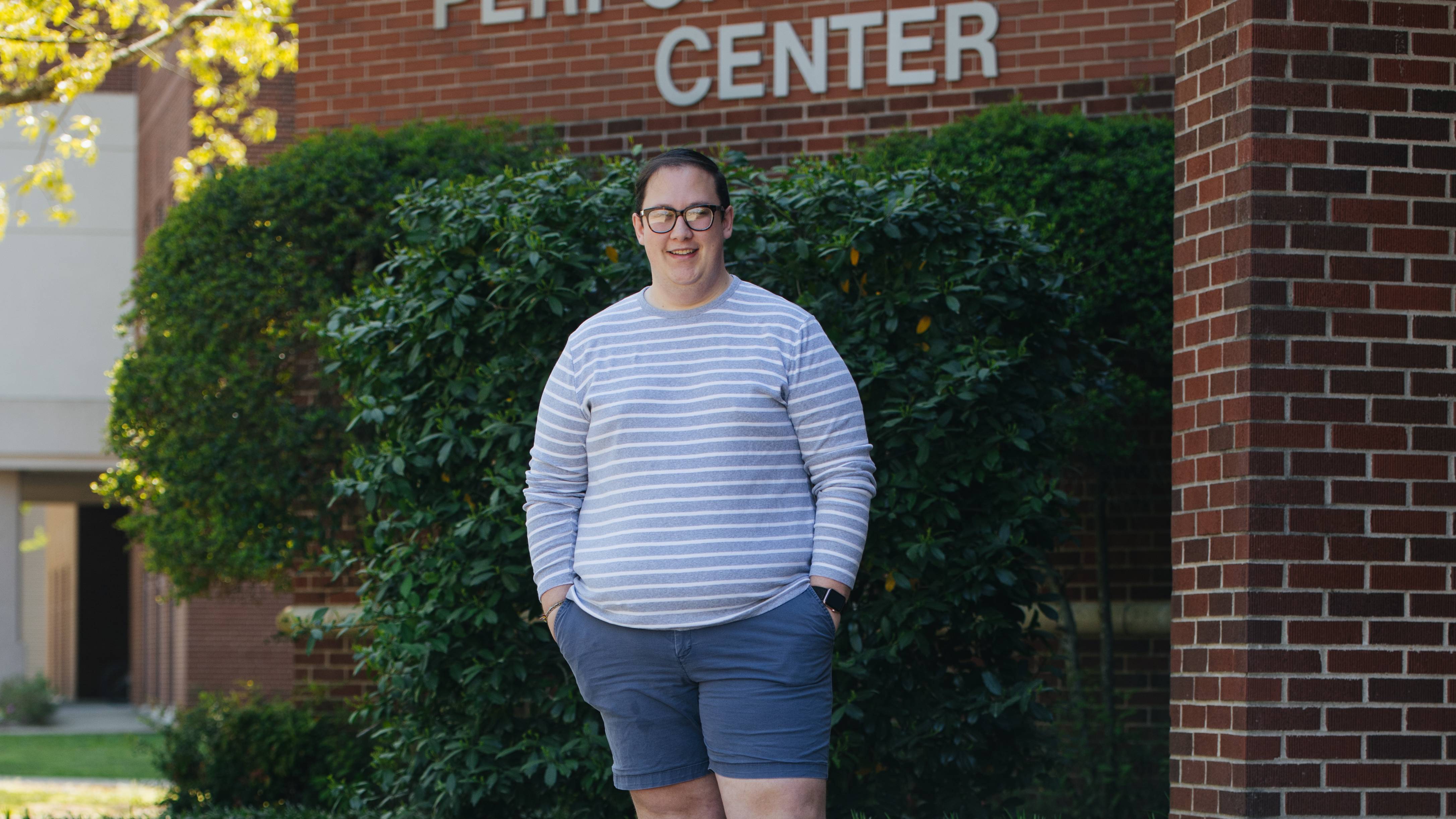 December 23, 2019 - Danielle Sourber
Previously published in the 2019 Ouachitonian yearbook
Anyone associated with Ouachita is familiar with Tiger Tunes and the dedication of those who participate in and direct it, including the men and women of the Ouachita Student Foundation (OSF). Jaret Webb, a senior communication sciences and disorders major from Memphis, Tenn., was past the point of familiarity. Tiger Tunes was like family to him. Webb had the honor of serving OSF as the chair of special events for two years.
Even as a freshman, Webb knew of his desire to be involved in the annual fundraising event that was Tiger Tunes.
"At first, I thought I wanted to be a host, but I'm not really good at singing, and I can't dance at all," said Webb. "I could probably sing with a group, but solo? No, no, no, no one wants to hear that."
He decided it would be better for him to be behind the scenes, working with the hosts and hostesses and helping to get performers organized and out on the stage. After joining OSF, Webb learned he could not only handle, but he could enjoy a position of leadership – even one as intimidating as director of Tiger Tunes.
As soon as Tiger Tunes 2016 was over, Webb went to Jon Merryman, director of OSF, and asked what next steps should be taken in pursuit of special events chair. He was told to apply and work towards showing his dedication to the position and what it involved. Webb was already heavily involved in OSF, so he continued to show his commitment as a member to the foundation. After applying for the job during the spring of his sophomore year, Webb was offered the position.
Originally, Webb was to serve his junior year as the co-chair of special events, learning from and assisting the chair before it was his turn to direct. However, due to unforeseen circumstances, Webb was asked to immediately step into the role of special events chair, diving straight into directing Tiger Tunes and Tiger Traks as a junior.
"That's two years," said Webb. "It's going to be crazy. You're only a junior. But then the crazy part of me was like 'No, that is why we choose to do this position. Do it.'"
Webb said yes and did not regret the decision. In the end, he was very grateful for the opportunity to gain the experience his junior year so that he could really be prepared for his senior year.
Being able to direct Tiger Tunes two years in a row helped Webb to grow in his ability to work with and lead others.
"Just to get to grow those people and then also see myself grow as a human has been really fun," said Webb.
Webb had no regrets during his time serving as chair of special events, and he readily admitted that if given the chance again, he would say yes to the journey all over again.