blog
87 things to do in the Diamond Lakes Region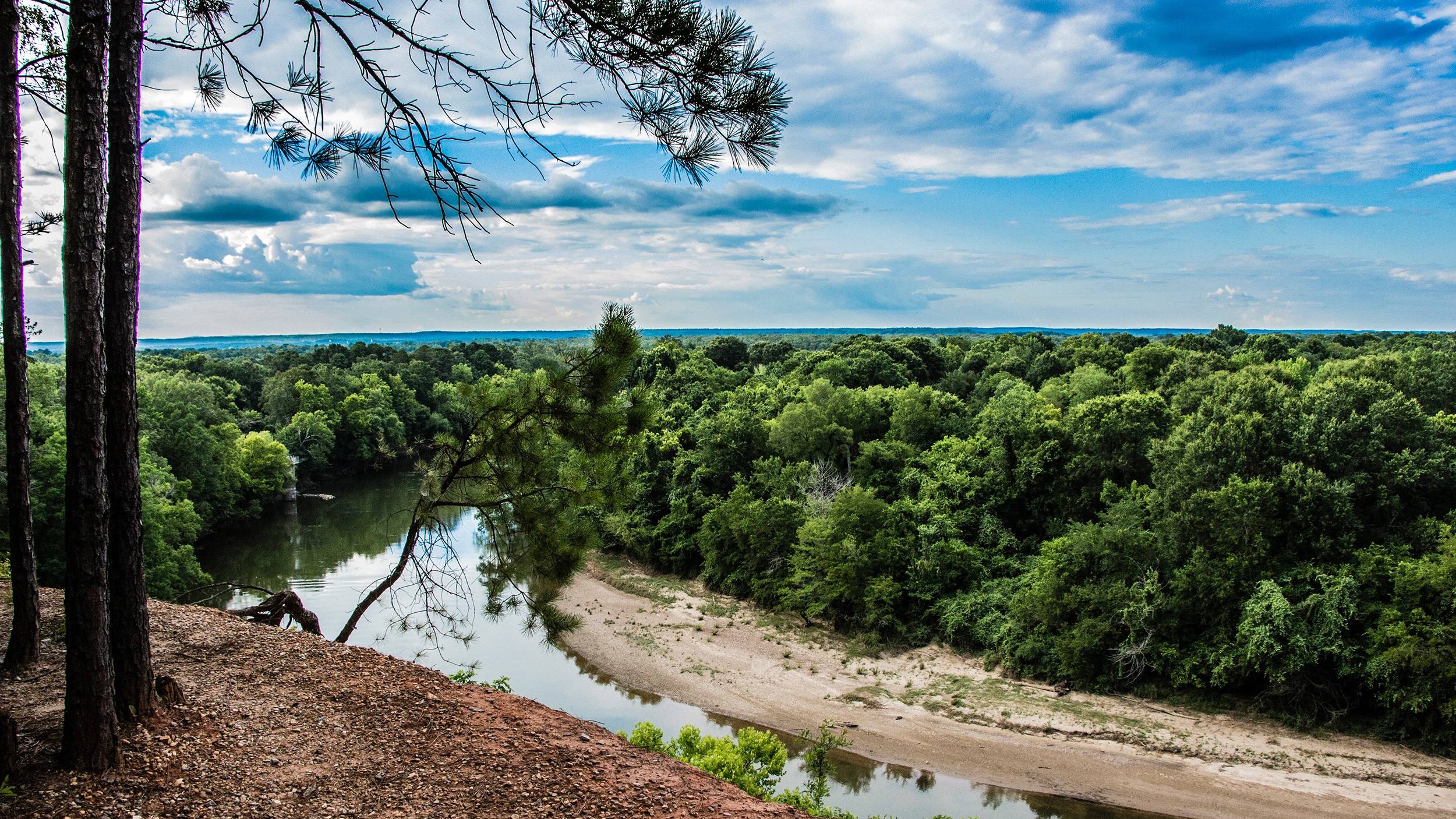 August 20, 2020 - Guest Author
Editor's Note: The following information and activities are from pre-COVID-19. We recommend researching online or calling ahead to verify availability and COVID-19 protocols before leaving home.

OUTDOORS
GET A TASTE of unspoiled Arkansas when you find your way to the Terre Noire Natural Area WMA in Clark County. See undisturbed natural prairie, have a quiet picnic and even enjoy limited hunting.
TAKE A JOG in the park at the Ouachita Whitewater Park in Malvern. The venue offers walking paths, jogging and biking paths and open recreation spaces. Check out the paths and trails to suit your pace.
BIRD WATCH on the Magellan Beaver Dam Trail at Hot Springs Village. It also boasts views of turtles, ducks and small woodland creatures such as raccoons, opossums and beavers. The Audubon Society has erected a convenient "bird blind."
SOAK IN the history of DeSoto Bluff, named for Hernando DeSoto whose expedition, some believe, camped on this very spot. Access it via the DeSoto Bluff Trail in Arkadelphia.
GO FISH! Catch your limit of Florida largemouth bass, bluegill, redear sunfish, crappie and channel catfish off the fishing pier at Gurdon Lake. Cowhide Cove on Lake Greeson is home to game fish such as large mouth, stripped, spotted, small mouth and white bass, flathead and channel catfish, black and white crappie, walleye and blue gill. The cold tail waters below Remmel Dam are stocked with rainbow trout; bring multiple 1" to 3" lures - spinners, spoons, plugs and jigs - as rainbows can be fickle.
RIDE A HORSE while you take in the beauty of the Ouachita Mountains foothills. Visit Bar Fifty Guest Ranch in Bismarck for this unique experience on horseback.
ENJOY A LAZY 6-mile float trip from Remmel Dam to Rockport between Memorial Day and Labor Day. Be ready for the beginner rapid at the end!
DIP INTO the Crystal Springs Dam swimming hole, created by the 30-foot fieldstone dam built in 1935 by the Civilian Conservation Corps.
EXPLORE FASCINATING boulder gardens and abundant quartz at Lake Ouachita's Caddo Bend Trail in Mountain Pine.
PADDLE A HIKING TRAIL; yes, a hiking trail. Try Cove Paddle Trail, nestled along DeGray Lake's north shore, a three-mile loop that offers excellent wildlife viewing.
HIKE OR BIKE the Womble Trail, which stretches from Northfork Lake to the Ouachita National Recreation Trail. Mountain bikers and hikers love this IMBA-designated EPIC Ride for its rugged beauty.
HIKE THE John A. and Mildred B. Cooper Nature Preserve at Hot Springs Village. Choose from three trails: The Cooper Loop, Piney Woods Loop or Saline River Trail.
JOIN PEOPLE from around the world as they take on the challenge of geocaching. All you need is a free app and a sense of adventure to begin your search for one of the tiny treasures hidden throughout the Diamond Lakes Region.
PACK A PICNIC lunch and explore the Little Missouri River Falls, a breathtaking cascade in the Ouachita National Forest near Glenwood.
TAKE AN epic canoeing adventure when you catch the springtime high water on the Caddo River; watch for hot springs bubbling to the surface on the west bank at Caddo Gap.

LANDMARKS
STOCK UP on souvenirs from Caddo Trading Co in Murfreesboro with one-of-a-kind American and Pre-Columbian Indian artifacts like arrowheads, spearpoints, pots and pottery and tools for creating flint.
NAVIGATE THE Caddo River after you first visit Caddo River Camping and Canoe Rentals. Get expert advice on river conditions and the right gear for floating or kayaking the Class 1 and 2 rapids.
VISIT THE Bathhouse Row and the outdoor hot springs in the national park nearby. Bathhouse Row was created for traditional therapeutic bathing and has been a tourist hot spot for decades. Step into the past at the national park museum to see their storied history.
VIEW THE famous and the infamous at Josephine Tussaud Wax Museum in downtown Hot Springs.
TOUR THE Mountain Valley Spring Water headquarters in Hot Springs and learn the story of the water that has refreshed multiple U.S. Presidents and is still served in the U.S. Senate.
GET INTO a range of fun activities at River Run Resort in Glenwood, including canoeing, kayaking, tubing, paintball and more.
KICK BACK in retro style at Cove Creek Cabins in Malvern. The decor combines 1950s-inspired style with modern touches and is a great way to unplug and relax.
RELAX AT Turtle Cove Spa, just one of the amenities awaiting you at Mountain Harbor Resort.
GRAB SOME jams and jellies at Gap Mercantile in Caddo Gap. It's been restored to its original 1930s glory, providing visitors a real time travel experience.
SEE A PIECE of plantation history with the restored Rosedale Plantation Barn, located just north of Arkadelphia. The barn predates Ouachita and is on the National Register of Historic Places. Learn more about Rosedale Plantation in the archives at Ouachita's Riley-Hickingbotham Library.
LEARN ABOUT the unique connection between Hot Springs and the crime underworld with an afternoon at the Gangster Museum of America.
CHECK OUT the glamorous and historic Arlington Hotel. The landmark luxury hotel has hosted professional athletes, underworld figures, entertainers and luminaries of the political world with Southern charm.
FOLLOW THE Hot Springs Historic Baseball Trail to see the original home of spring training. Baseball legends Babe Ruth, Cy Young, Satchel Paige, Dizzy Dean and Joe DiMaggio are but a few of the Hall of Famers who trained here.
SOAK IN the musical and popular culture history at Billy's House of Guitars and Music Museum in Glenwood. You'll never know who'll stop by for the store's jam sessions.
DROP BY the International Order of Hoo-Hoo headquarters and museum, to learn about one of the oldest service organizations in the world. It resides in all its snarky splendor in Gurdon.
PET AN alligator at the Arkansas Alligator Farm and Petting Zoo. It's a Hot Springs tourist tradition that goes back 117 years.
FIND YOUR WAY to railroad tracks outside of Gurdon to witness the Gurdon Light, a mysterious orb floating in the trees. Theories on its origin range from piezoelectricity to the lantern of a railroad worker killed on the job.

SPORTS & RECREATION
GOLF TO YOUR heart's content on one of eight courses in Hot Springs Village.
VISIT THE highly rated Cedar Glades disc golf course near Hot Springs for golf of a different sort.
CLOCK A personal best in the Diamond 5K in Murfreesboro. The event, sponsored by the local Chamber of Commerce, winds through the Crater of Diamonds State Park.
BOOK A dream golf vacation at Glenwood Golf Club, one of the few courses where you can book lodging right on the course.
GET YOUR heart pumping on the Lake Ouachita Vista Trail, a International Mountain Bicycling Association EPIC trail.
RIDE THE Northwoods Trails, the newest mountain bike system in Hot Springs.
CATCH A different kind of run with That Dam Night Run 5K at DeGray Lake Dam, offering great evening views of the lake and Caddo River Valley.
SIGN UP for the Friday Night Golf Scramble at the challenging Malvern Country Club. Meanwhile, non-golfers should check out Wednesday Night Game Night held in the clubhouse.
TEST YOUR mettle at the Ouachita River Challenge, a triathlon that replaces swimming with kayaking.
TACKLE THE Attila the Hun mountain bike race, the culminating showpiece of the three-day Gudrun Northwoods Mountain Bike Festival in Hot Springs.
CHALLENGE THE Little Missouri Trail in the Ouachita National Forest. It's rated intermediate to difficult, and recommended for experienced mountain bikers.
TAKE ON a land and water adventure. Sign up for the Caddo Bend Paddle Duathlon (trail running and paddling), slated for September at Lake Ouachita State Park.
CHECK OUT the DeGray Lake Triathlon, one of the oldest multisport festivals in Arkansas. Choose from three triathlon distances as well as other events.
TEST YOURSELF against the Summit to Summit Half Marathon during the Spa Running Festival in Hot Springs with events for all ages and abilities.

EVENTS & FESTIVALS
CATCH THE Gum Springs 2nd of August Festival to hear some of the best blues and soul music anywhere.
PUT ON YOUR favorite super hero gear for Spa Con, Hot Springs' comic and pop culture event. Extra points for participating in the CASA-­Spa Con Super Hero Run.
CHECK OUT the best-dressed brick as you munch on great BBQ at Malvern's Brickfest in June. The annual festival is the community's largest.
RACE A CANOE up Broadway during the Caddo River Festival in downtown Glenwood. It's a dryland adventure like no other.
BRING A lawn chair and an appetite for good music to the Montgomery County Front Porch Stage series, playing all summer long in the town square in Mount Ida.
PAY TRIBUTE to the beloved mud bug at Arkadelphia's annual Crawfest. Watch the crawfish eating contest to see who can put away five pounds of critters the fastest.
SHAKE YOUR pom poms at the Battle of the Ravine in Arkadelphia, the longest-running rivalry in Division II college football. Ouachita Baptist and Henderson State live across the street from each other and have been contesting this match since 1907.
FIND A CHOICE spot along Bridge Street for Hot Springs' First Ever Annual World's Shortest St. Patrick's Day Parade. Come for the Dallas Cowboys Cheerleaders, stay for the Marching Elvises.
ENJOY AN autumn hayride and family-friendly activities during Fall Festival in Norman.
MUNCH ON sorghum cookies and fresh baked biscuits during Sorghum Festival at the Heritage House Museum in Mount Ida.
TRY YOUR LUCK at unearthing the big one at October's World Championship Quartz Crystal Dig in Mount Ida.
TAKE IN A showing at the Hot Springs Documentary Film Festival October 9-17, complete with a panel discussion featuring the director.
CATCH A SHOW at the Woodlands Auditorium, home to more than 75 cultural and entertainment events a year in Hot Springs Village.
VISIT THE mother of all flea markets, Amity Trade Days held monthly April-December. Vendors from multiple states fill 54 acres with the handmade and one-of-a-kind.

FOOD
TACKLE THE huge burritos at Chile Peppers in Malvern. The steaks are also highly regarded at this Tex-Mex favorite.
DON'T MISS the chance to enjoy the pizza at Ari's Little Italy Restaurant in Glenwood. While you're there, grab a cannoli, too.
GET A TRUE taste of Southern own-home cooking at Southfork Restaurant in Gurdon.
TEST YOUR knowledge on Trivia Night at Slim & Shorty's in Arkadelphia over a plate of chargrilled oysters.
SAVOR A slice of red velvet cake or a cupcake in a dozen flavors at 3rd & Main Street Sweets in Malvern.
GET GREAT food in a casual atmosphere at the Hamburger Barn in Arkadelphia. Order the Big Bubba with the excellent onion rings.
SPLIT A Gooch Pie with friends at DeLuca's Pizzeria in downtown Hot Springs, listed as one of the best pizza places in the United States. Calling ahead is recommended.
BRING A healthy appetite for Joe's Tamale Spread or the incredible ribs at McClard's Bar-B-Q in Hot Springs. The nearly 100-year­-old Arkansas institution has served generations of presidents, celebrities and everyday Joes.
GET UP EARLY for breakfast at The Pancake Shop in downtown Hot Springs. All these folks do is breakfast and they've been doing it really good for 80 years.
ENJOY A slice of what's been called the best pie in Arkansas at the Shangri-La Resort restaurant in Mount Ida — coconut, chocolate and Dutch apples are favorites. And the view is pretty good, too.
INDULGE YOUR sweet tooth at the famous Juanita's Candy Kitchen in Arkadelphia. The original peanut brittle is legendary but take time to try the cashew and pecan brittle, too.
SINK YOUR TEETH into a charcoal grilled ribeye every Tuesday and Saturday night at Fat Boys Fine Foods in Caddo Valley.

OTHER FUN ACTIVITIES
LEARN ABOUT native people and archeology at Ka-Do-­Ha Indian Village in Murfreesboro. Museum exhibits display artifacts from Native American culture including pottery jars, pipes, stone stools and projectile points.
ENJOY BOATING, fishing and swimming at scenic Lake Greeson, a 7,000-acre reservoir constructed by the U.S. Army Corps of Engineers on the Little Missouri River. Located about six miles north of Murfreesboro.
RIDE A go-kart, get zapped in laser tag or play a round of mini golf at Funtrackers Family Fun Park. It's hours of fun for the whole family. Watch for the volcano eruption!
TAKE IN an artist reception or learn how to paint at Mount Ida's Ouachita Artists Gallery & Studio.
TAKE A hike at the 276-acre Daisy State Park in the foothills of the Ouachita Mountains in Kirby. It's also perfect for climbing, biking, horseback riding and wildlife watching.
TAKE a leisurely stroll on Arkadelphia's Feaster Trail, a paved, easy walking trail that stretches from the Ouachita River near Kluck Field on Ouachita's campus to Baptist Health Medical Center across town.
JOIN IN A class or lecture through the Clark County Arts and Humanities Council, housed in the former Royal Theatre in Arkadelphia. Or in mid-October join the Round-A-Bout Artists Tour.
COOL OFF at Diamond Springs Water Park after you finish your diamond-digging treasure hunt at Crater of Diamonds State Park. It offers spray geysers, water jets, cascades, two water slides, waterfall hideaways and a spacious deck.
GIVE THE kids a summer adventure to remember at Camp Ozark.
GET YOUR geek on at the Mid-America Science Museum in Hot Springs.
TAKE A trail ride through the Ouachita National Forest at Mountain Harbor Riding Stable.
GAZE 140 miles in every direction from atop the Hot Springs Mountain Tower. An elevator goes to the observation deck 216 feet up.
SEE A 12-foot waterfall, scramble over boulders and climb a suspended treehouse at Hot Springs' Garvan Woodland Gardens.
TRY YOUR luck digging for diamonds at Crater of Diamonds State Park in Murfreesboro. The 911-acre park features a 37.5-acre plowed field which is the world's only diamond-bearing site accessible to the public. You keep what you find!
CHECK OUT the Clark County Historical Association Museum, located in a former train depot in Arkadelphia. Admission is free!
By the Arkadelphia Regional Economic Development Alliance and Area Chamber of Commerce