happenings
Ouachita to host Called to Teach Conference on July 21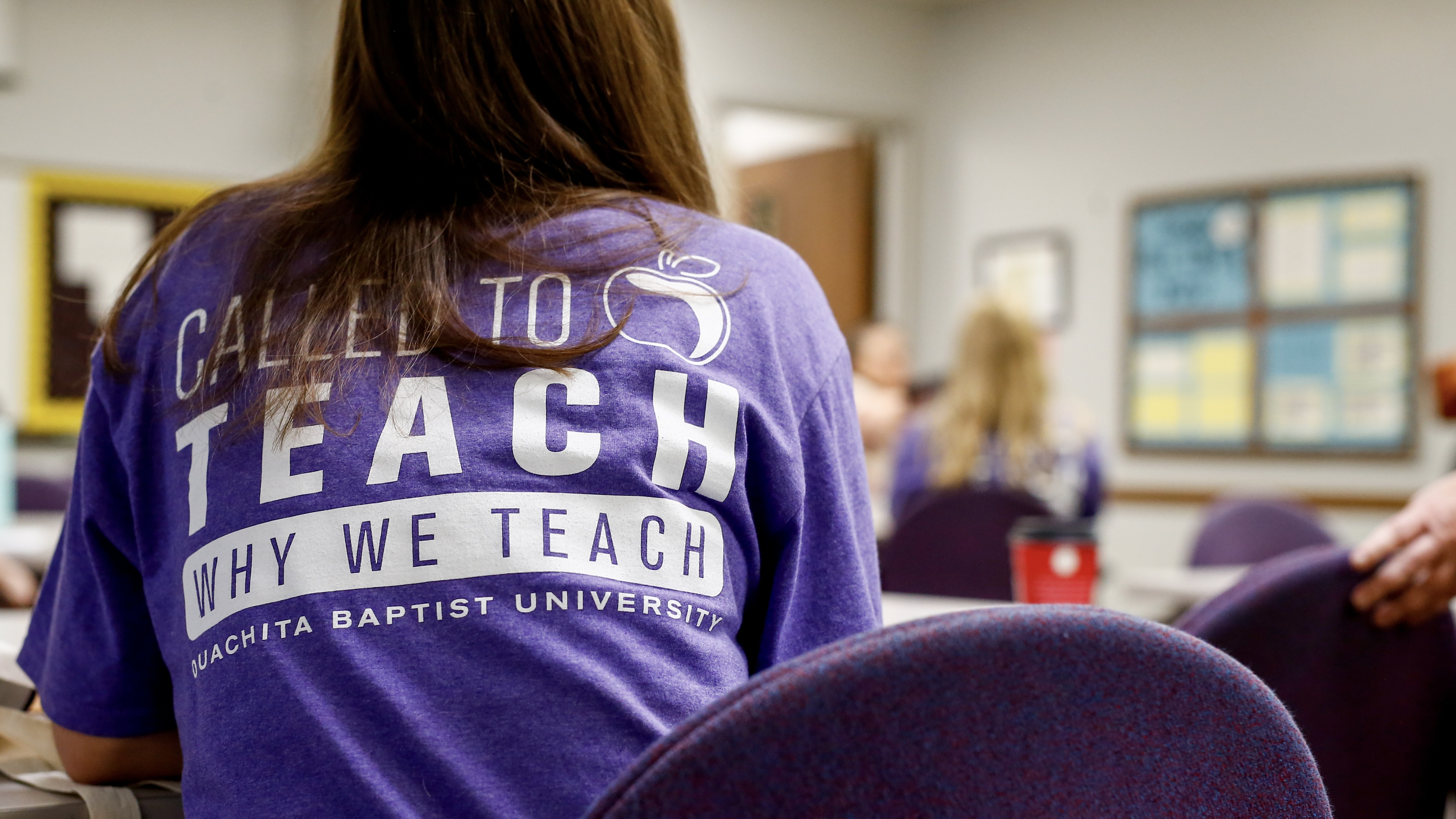 June 23, 2023 - Felley Lawson
Ouachita Baptist University's Huckabee School of Education will host its annual Called to Teach Conference on Friday, July 21, in Walker Conference Center, 485 Campus Drive. Called to Teach is open to the public; attendees can receive six hours of professional development credit through the Arkansas Department of Education.
"Building Relationships" is the theme for the 2023 conference, which will feature guest speaker Marilyn Rhames, founder of Teachers Who Pray. Rhames is a Doctoral Academy Fellow in the Department of Education Reform at the University of Arkansas, where her research is focused on the intersection of religion and race in K-12 public education.
Registration costs $50 and includes lunch, a conference T-shirt and a copy of Rhames' book, The Master Teacher: 12 Spiritual Lessons That Can Transform Schools and Revolutionize Public Education.
Check in begins at 8:30 a.m., followed by a welcome at 9 a.m. Throughout the day, educator-led breakout sessions will cover topics including classroom management, STEM, reading, special education, working with diverse groups, Arkansas Department of Education: Division of Elementary & Secondary Education (DESE) initiatives and more.
To register for Called to Teach, sign up by July 1 at obu.edu/calledtoteach. For more information, contact Dr. Gail Hughes at hughesg@obu.edu or at (870) 245-5429. Learn about Ouachita's Master of Education degree in curriculum & instruction at obu.edu/curriculum-instruction.
Photo by Levi Dade